Celebrities Mourn Death of Music Legend Eddie Van Halen Who Died of Cancer at 65
Celebrities worldwide mourn the loss of music legend Van Halen who passed away at 65 after a cancer battle. Many described his demise as a huge loss to the music industry.
A host of celebrities are mourning the devastating death of music icon and legendary guitarist Eddie Van Halen who passed away on Tuesday at 65.
The tragic news of Halen's death was shared by his son, Wolfgang, who released a statement via Twitter, explaining that his father had succumbed to his long battle with cancer.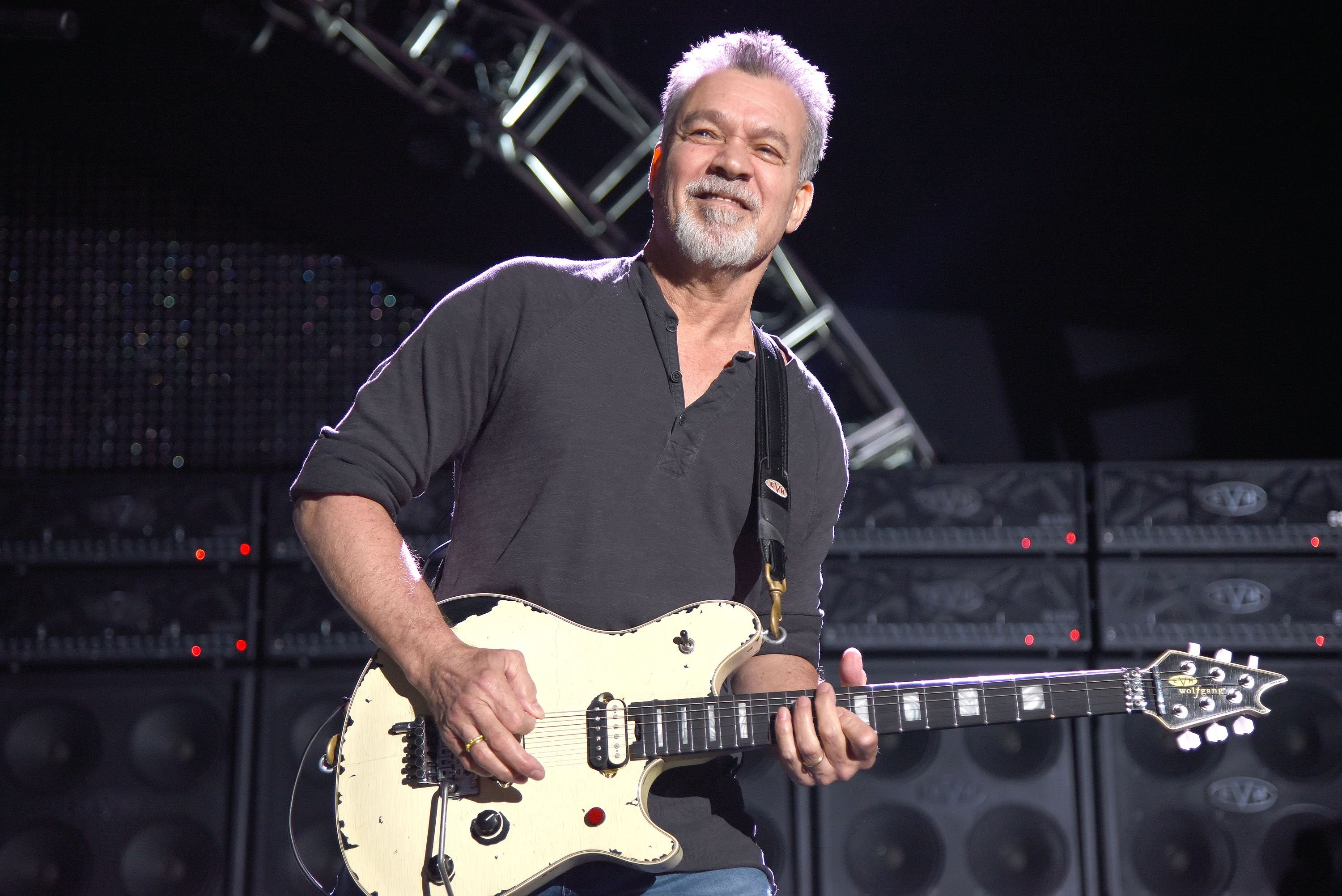 The announcement was immediately followed by a legion of tributes from A-listers in the industry who felt grief-stricken by the loss. Keith Urban confessed that Halen's death hit him hard before describing the late icon as "a true innovator" amongst the world's numerous guitarists. He wrote:
"Players who seem to have arrived from a far distant planet, and who bring a completely new color to the rainbow. Eddie Van Halen was this and so much more."
Heartbroken and speechless. My love to the family. pic.twitter.com/MQMueMF2XO

— Sammy Hagar (@sammyhagar) October 6, 2020
Urban praised Halen's guitar-playing skills and compared his prowess to that of the great boxer, Muhammed Ali. The country star described Halen's music like a ray of sunshine and concluded, saying some prayers for his loved ones.
Halen's bandmate Sammy Hager couldn't find the words to say about his dear friend's death.
In his tribute, John Mayer revealed that Halen was his inspiration and the reason he picked a guitar at a young age. Praising the "Eruption" crooner's legacy, Mayer wrote:
"Eddie Van Halen was a guitar superhero. A true virtuoso. A stunningly good musician and composer."
October 6, 2020
He explained that watching Halen's composure with the guitar pushed him to learn, but he still couldn't play like the legend even after learning. Mayer promised never to stop learning from the great guitarist all his life.
Canadian rock band Nickleback took to Twitter to credit Halen for inspiring them to learn the guitar. They described him as a showman, icon, and master songwriter before offering their condolences to his loved ones.
Lenny Kravitz wrote that Valen's demise would make heaven electric while David Alan Grier described the late singer as a genius and the greatest. Halen's bandmate Sammy Hager couldn't find the words to say about his dear friend's death.
He shared a photo of him and Halen sitting in a jet and wrote that he was "heartbroken and speechless." Hager joined the band in 1985 when he filled in for vocalist David Lee Roth and stayed for 11 years before exiting the group. They reunited in 2004 for The Best of Both Worlds.
Legendary guitar and musical innovator Edward Van Halen. 1955-2020. Heaven will be electric tonight. pic.twitter.com/hdLd7atI74

— Lenny Kravitz (@LennyKravitz) October 6, 2020
Van Halen joins the long list of celebrities the world has tragically said goodbye to this year, including Kobe Bryant, Naya Rivera, Johnny Nash, Kenzo Takada, Chadwick Boseman, Joseph Laurinaitis, Ruth Bader Ginsburg, amongst others.