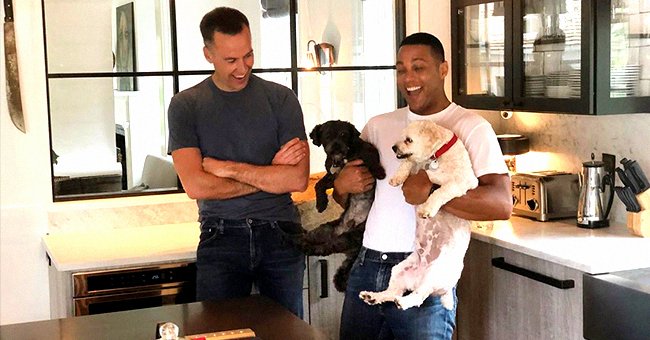 Instagram/donlemoncnn
CNN's Don Lemon Is a Loving Dog Dad — 10 of His Cutest Moments with His Furry Friends in Photos
When not busy working, television journalist Don Lemon is a loving dog father spending quality time with his adorable dogs. We rounded up at least ten of the CNN anchor's cutest moments with his four-legged friends on social media.
Don Lemon, 54, one of the most respected broadcast journalists in America, is not just a hardworking man dedicated to delivering current events and stories on screen. He is also a doting father of dogs.
While most families consist of humans, Lemon and his fiancé, Tim Malone, have dogs as part of their family. Here are some of his adorable moments with his three cute poodles - Boomer, Barkley, and Gus.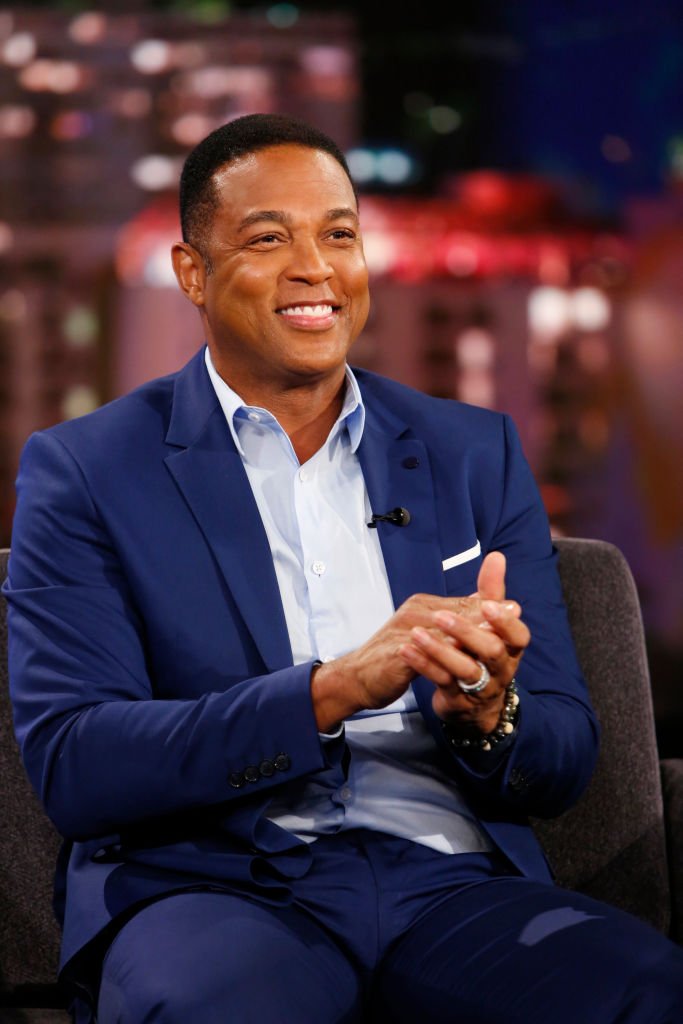 CNN broadcast journalist Don Lemon during his 2019 TV guesting in "Jimmy Kimmel LIVE!" in ABC Network. | Photo: Getty Images
FIRST DOG SON
Lemon and Malone, who met each other in 2016, have shared innumerable beautiful moments. After months of dating, the romantic pair became an official couple in 2017.
When they started moving into a new home, the couple welcomed their first dog-son, Boomer, a black poodle rescue dog. They adopted Boomer from Southampton Animal Shelter in 2018.
A UNIQUE FAMILY PICTURE
Even though the pictures are in black and white, Lemon and 36-year-old Malone's life has been one filled with color. In the first picture, Lemon is beaming with a smile while carrying Boomer, who looked baffled by the camera.
The photo also served as one of the couple's first family pictures. In the second snap, Boomer is seen on top of the couple's shoulders and they are both holding their dog's tiny paws.
DOGS AS STRESS RELIEVER
Lemon clearly has a soft spot for his furry best friends. In a picture, the news veteran is seen carrying Boomer and new dog Barkley in their Sag Harbor home in New York.
The news journalist looks like he is overwhelmed with joy whenever he is at home with their dogs. The cute dogs have been the couple's stress reliever after a hard day's work.
DOGS DAY OUT WITH FUR PARENTS
Amid the coronavirus pandemic, Lemon was able to spend more quality time with his modern family. On August 11, the "CNN Tonight" host basked in the comfort of their other home in El Paso, Texas.
It is not the first time their dogs went on a long trip. Earlier, Lemon and Malone took Barkley and Boomer for a sweet vacation in Miami where the dogs seemed to enjoy swimming in the beach.
A VALENTINE'S DAY SURPRISE
Lemon has considered Barker and Boomer his beloved dog children and he loves doing fun activities with them. During Valentine's Day, the dogs surprised Malone who seemed like he came from a challenging work commitment. Lemon wrote:
"The kids stayed up late to surprise @timpmalonenyc. Happy Valentine's Day from my family to yours. #loveislove #boomermalemon #barkleymalemon"
DOGS AT WORK
Often, dog-owners miss their dogs while at work and could not wait to go home and play with them for hours. Lemon is one of those dog-owners.
The journalist who seems to be on a night shift at work, found a solution to make work more exciting. He brings his dogs to work and they seem happy to help him write something on the computer.
LEMON'S MORNING CREW
Lemon and Malone are inseparable and their dogs are as clingy to them. In another picture, Barkley and Boomer did not seem to care about social distancing in bed, while their new poodle sibling, Gus, kept his distance.
Gus is seen at the end of the bed, taking his own space. The former NBC news correspondent, who went to bed late, called the dogs his "morning wake up crew."
HIS BREAKFAST BUDDIES
Lemon appears to be a dog magnet. Wherever he goes, his three adorable dogs would follow him around as shown in the picture.
As he was going outside to buy breakfast, the little balls of energy came rushing up to the car for a short ride. The veteran news anchor is seen holding the wheel while wearing a facemask.
DATE NIGHT WITH THEIR FUR CHILDREN
Even during the couple's quality time together, their dogs are always their plus one. Lemon and Malone who were on a "socially distant" date night in Bridgehampton, enjoyed the local drive-in movie for a cause.
The event aimed to raise money for local food pantries affected by the pandemic and the dogs were just as supportive of the cause as their fur parents.
ADORABLE ENGAGEMENT ACCOMPLICES
Lemon's dogs also helped their papa Malone set up a unique marriage proposal. The anchor shared that the dogs wore dog collars with similar tags, "DADDY WILL YOU MARRY PAPA?"
Lemon said though that he and Malone were not rushing to get married despite being pressured to set a wedding date now. The acclaimed journalist said that he and Malone were still enjoying "a moment of bliss."
Lemon recently shared how Malone helped him during a difficult moment in his life. Malone witnessed how the news anchor was devastated when he learned about his sister's death in 2018.
Leisa Lemon Grimes died most tragically and unexpectedly as the latter accidentally tripped into a pond and drowned. While coping with his sister's death, Lemon said situations like that brings out the best in people.
Please fill in your e-mail so we can share with you our top stories!