Savannah Chrisley Reveals Relationship Status with Chadd Bryant in an Instagram Post
"Chrisley Knows Best" star Savannah Chrisley shared more on her relationship with the Nashville hairstylist Chadd Bryant, who also appeared on the family's reality show on several occasions. 
Chadd Bryant was set to be a bridesman at Savannah Chrisley's now-canceled wedding, so when she recently called him her best friend, Savannah meant every word.
But even though she got very sentimental in her birthday tribute to Chadd earlier this year, the reality star insists that there is nothing romantic going on between them.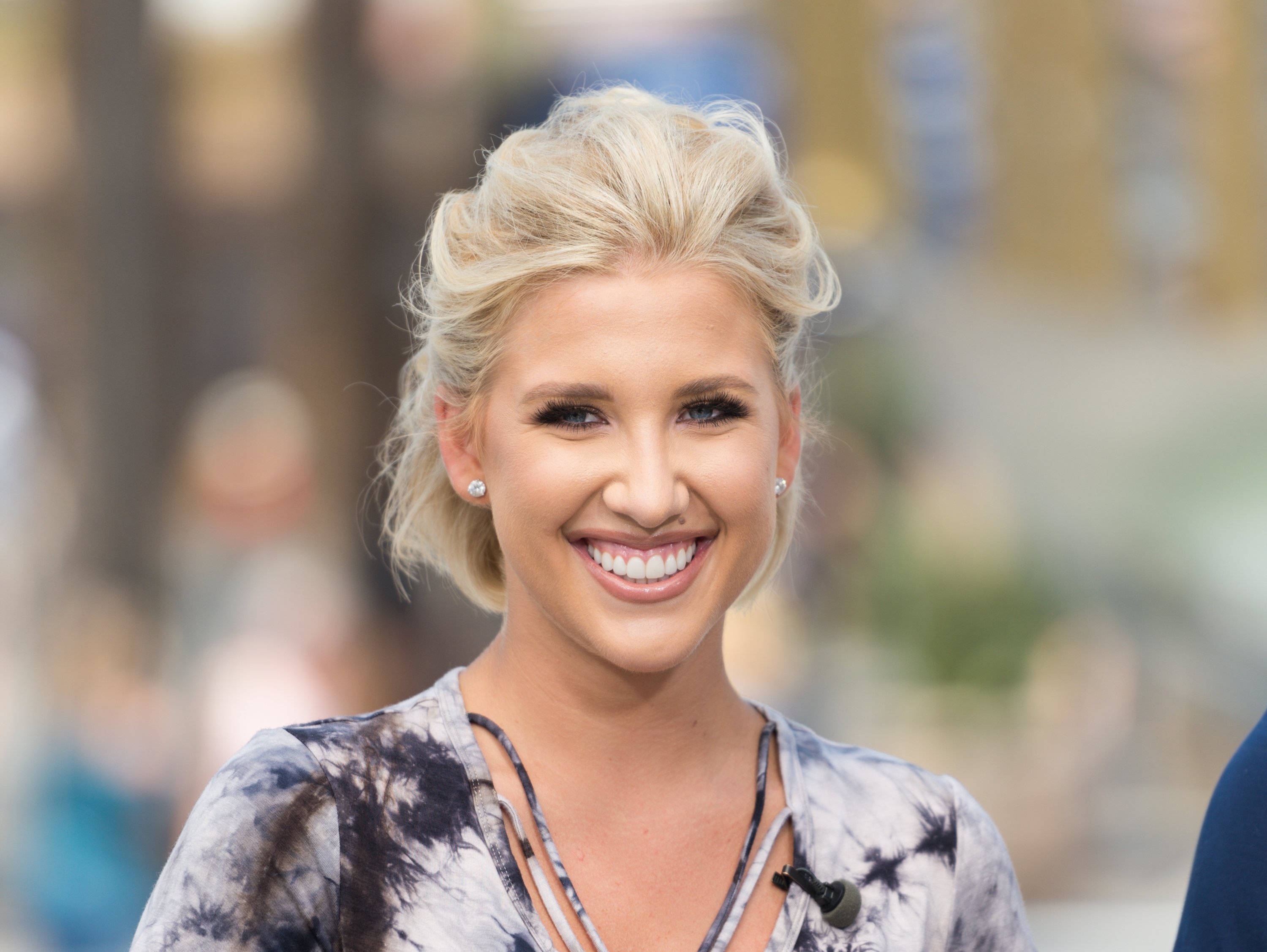 THEY ARE NOT DATING
Savannah's most recent post on social media touched on rumors that started floating after them spending a lot of time together got noticed. Alongside a cheeky picture of them, Savanna wrote:
"If only y'all knew how frequently we give each other these looks. Beyond thankful for a best friend like @chaddlife AND NO...WE ARE NOT DATING! Haha."
CHADD AND SAVANNAH ARE CLOSE THOUGH
When Chadd celebrated his birthday last month, Savannah's gushy post in celebration of the special day showed that she cares about him deeply.
"You are one of the kindest, most loyal, and loving people that I know! I don't know how I'd get through life without you," Savannah wrote. "God knew what He was doing when He placed this one in my life!! Can't wait to have you by my side for the rest of our lives! Through the laughter and tears...you and me!"
CHADD IS A HAIR STYLIST
According to reports, Chadd trained under various hair experts from all over the US before he started working as a master stylist at Element Salon, showing a flair for cuts and color.
To further attest to his nifty skills with a pair of scissors, Chadd earned an invitation from one of the largest hair care manufacturers to travel to Paris as their guest. A talented man for sure.
SHE AND NIC JUST ENDED THINGS
The sudden end of Savannah and Nic Kerdiles' relationship also helped fuel new romance rumors, especially since the pair still seemed to be going strong in August when Savannah turned 23.
Even though they had already taken drastic steps back in their relationship by then, Kerdiles still sang Savannah's praises as the woman that "changed" his life. A few weeks later, on September 15, the pair announced their official split as a couple.
NEW BEGINNINGS
This year also featured another major change for Savannah Chrisley, as she and her brother Chase moved out of their parents' house towards the end of last year, to prove that they could make it on their own.
While the siblings gave a video tour of their home recently, Chase found himself wondering out loud how the kitchen is always clean, since he doesn't quite make it to that part.