Check Out Alicia Keys' Husband Swizz Beatz's Stunning Cars and Motorbikes Collection
Iconic singer Alicia Keys' husband, Swizz Beatz casually shared a video of his collection of luxury cars and expensive motorbikes on social media while roller-skating inside the house. 
Swizz Beatz, a 42-year-old rapper whose real name is Kasseem Dean, seems to have all the things he wants at home. The hotshot record producer has truly been enjoying the fruits of his labor.
On October 4, Dean gave his 3.5 million Instagram followers a glimpse of his stunning cars in what appeared to be a garage with a billiards area. Many fans were speechless at the sight of his sportscars.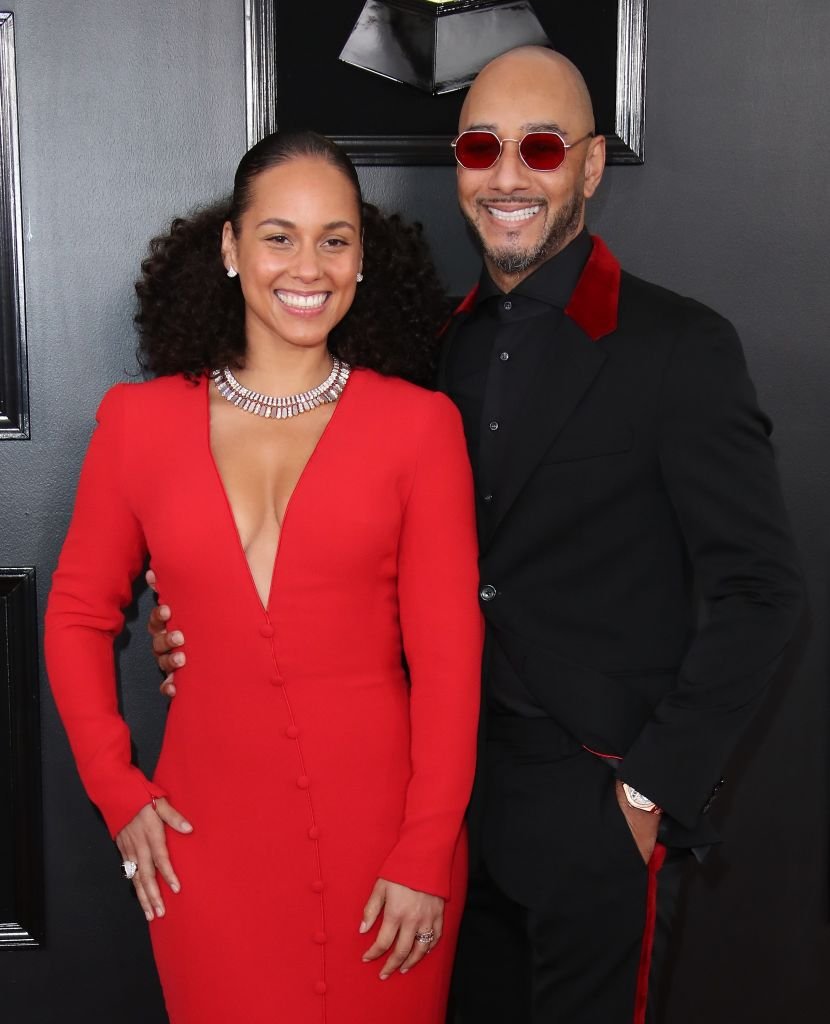 In the one-minute video, Dean is seen dressed in coordinated silk pajamas. He paired his relaxed outfit with a dark pair of shades while wearing roller-skates. 
As the video began to roll, the "On to the Next One" hitmaker started skating around the garage while dancing in between as Salsa music played in the background.
He showed off more dance moves while passing through his five luxurious cars and two big motorbikes parked on the side. His friends were also featured in the video while playing billiards.
Many fans took to the comments section to express their thoughts after Dean practically gave them a short virtual tour of his garage. One male fan wrote that he was amazed to see that one of the rapper's cars is a Mustang.
Some Instagram followers wrote that they were impressed at how the rapper managed to skate while dancing to the music. Others compared his life with fiction hero "Iron Man" or Tony Stark. Another fan noted:
"That's how you enjoy life!❤️"
Dean and Keys, a 15-time Grammy Award winner, are a perfect match as they share a love for cars. The pair who tied the knot in 2010, bond not just through music but also on the road.
The "Girl On Fire" singer and her husband once shared on Instagram about their date on the road. Keys drove her vintage Ford Mustang which she fondly called "Black Cherry" while Dean drove his black sports car which he named "Picasso."
 Aside from being an iconic couple in the music industry, Keys and Dean are also doting parents to their three sons - Egypt, Genesis, and Kasseem.
Meanwhile, Keys recently debuted her latest album "Alicia," and one of its meaningful songs is "Underdog," which she co-wrote with British singer-songwriter Ed Sheeran.
She shared that all her songs in her new album are empowering. She added that if she did not have the strength to follow her path, she could have ended up a prostitute or a drug addict. 
Keys, who has been vocal about impossible beauty standards, was recently praised for defying gender stereotypes. She hopes that more people would express themselves rather than stick to society's labels.
Aside from being an iconic couple in the music industry, Keys and Dean are also doting parents to their three sons - Egypt, Genesis, and Kasseem. The family recently went out of their home to spend a day at the beach.
The rapper recently shared on Instagram an adorable picture of his three sons, each dressed in wetsuits. In the photos, fans noted that they seemed to share an incredible resemblance with their father.