Closer Weekly: Sophia Loren's Son Edoardo Got Her to Come Out of Retirement for His Movie
Legendary actress Sophia Loren stepped out of retirement at the age of 86 to star in her son, Edoardo's Netflix film, "The Life Ahead," set for release in November 2020
Years ago, Oscar-winning Italian actress Sophia Lauren stepped out of the showbiz spotlight. Fans were shocked to discover that the actress was set to return to the acting scene in a movie directed by none other than her son, Edoardo Ponti. She said to Closer Weekly:
"He knows me so well. He knows every inch of my face, my heart, my soul."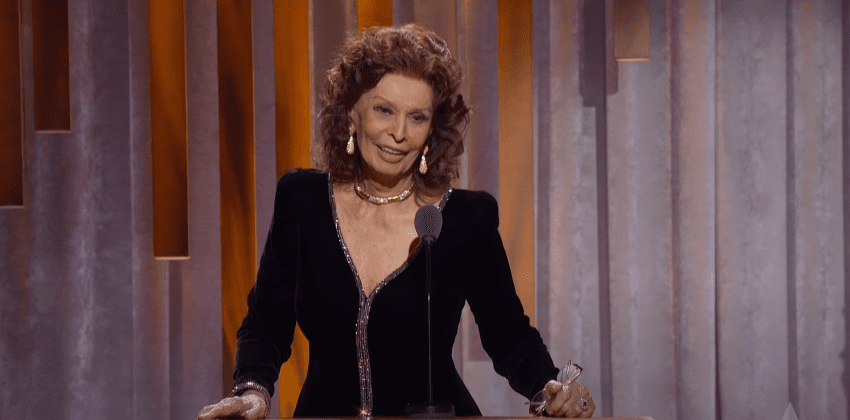 Loren was not going to return to the screen for just anyone, which was why her son's Netflix film, "The Life Ahead," was the perfect fit for her return. "The Life Ahead" is a Netflix film that would star Loren as a holocaust survivor named Madame Rosa.
The character is an elderly woman who lived in the Italian coastal town of Bari, and the movie will chronicle her life as she made friends with a special little boy, Momo, who is an immigrant from Senegal.
Edoardo told the news outlet that his mother wanted to put her all into the movie and place everything on the line for it. It is a deep movie that challenged its stars in many ways.
The actress once spat on the word "retire."
The legendary actress's son, Eduardo, continued, praising his mother's excellent portrayal of Madame Rosa in the movie. He described her performance as a "marvel to watch."
It was not surprising that Edoardo was the one who got her to step out of retirement for him. For Loren, family is everything. The 86-year-old was married to her first and only husband, Carlo Ponti, from 1966 until he sadly passed away in 2007. 
Sophia Loren's two sons, Carlo Jr. and Edoardo, are so accomplished! ⭐ Get to know the Hollywood icon's family. https://t.co/nQq3peW5NK

— Closer Weekly (@closerweekly) October 5, 2020
The golden age star resides in Geneva from where she kept in touch with her sons, Edoardo and Carlo Jr., and their families amid the pandemic. Over the years, Loren had adopted a simple approach to living her best life.
She FaceTimes her family every day and enjoys listening to her children tell her all about their lives. Her grandchildren bring her the greatest happiness even though they are thousands of miles away, residing in California.
Italian actress Sophia Loren reveals how her son Edoardo Ponti convinced her to come out of retirement at age 86. "He knows me so well," she tells Closer Weekly. —> https://t.co/Clmbdk9kgU pic.twitter.com/ZAMo0kxrrU

— Closer Weekly (@closerweekly) October 4, 2020
In Geneva, she enjoys the company of her longtime friends who often show up to see her and help her with everything. Her days are spent in the garden, with books, and long walks.
In 2015, the actress once spat on the word "retire" and said that the terrible word is one she would never take on. Things definitely seemed to have come full circle since Loren said that, with her return to the big screen.