Sophia Loren's 40-Year Marriage to Carlo Ponti Lasted until His Death — inside Their Love Story
Sophia Loren and Carlo Ponti's love lasted a lifetime, but a handsome movie star nearly came between them.
Italian director Carlo Ponti first met Sofia Villani Scicolone when she was just 16. He was immediately struck by her presence which went beyond her undeniable beauty.
Ponti, a director, and producer of the Italian cinema resolved to make the gawky school girl a star and presented her to the world as the ultimate screen goddess of Hollywood's Golden Era: Sophia Loren.
Ponti's sudden decision to marry Sophia was prompted by the appearance of another man in her life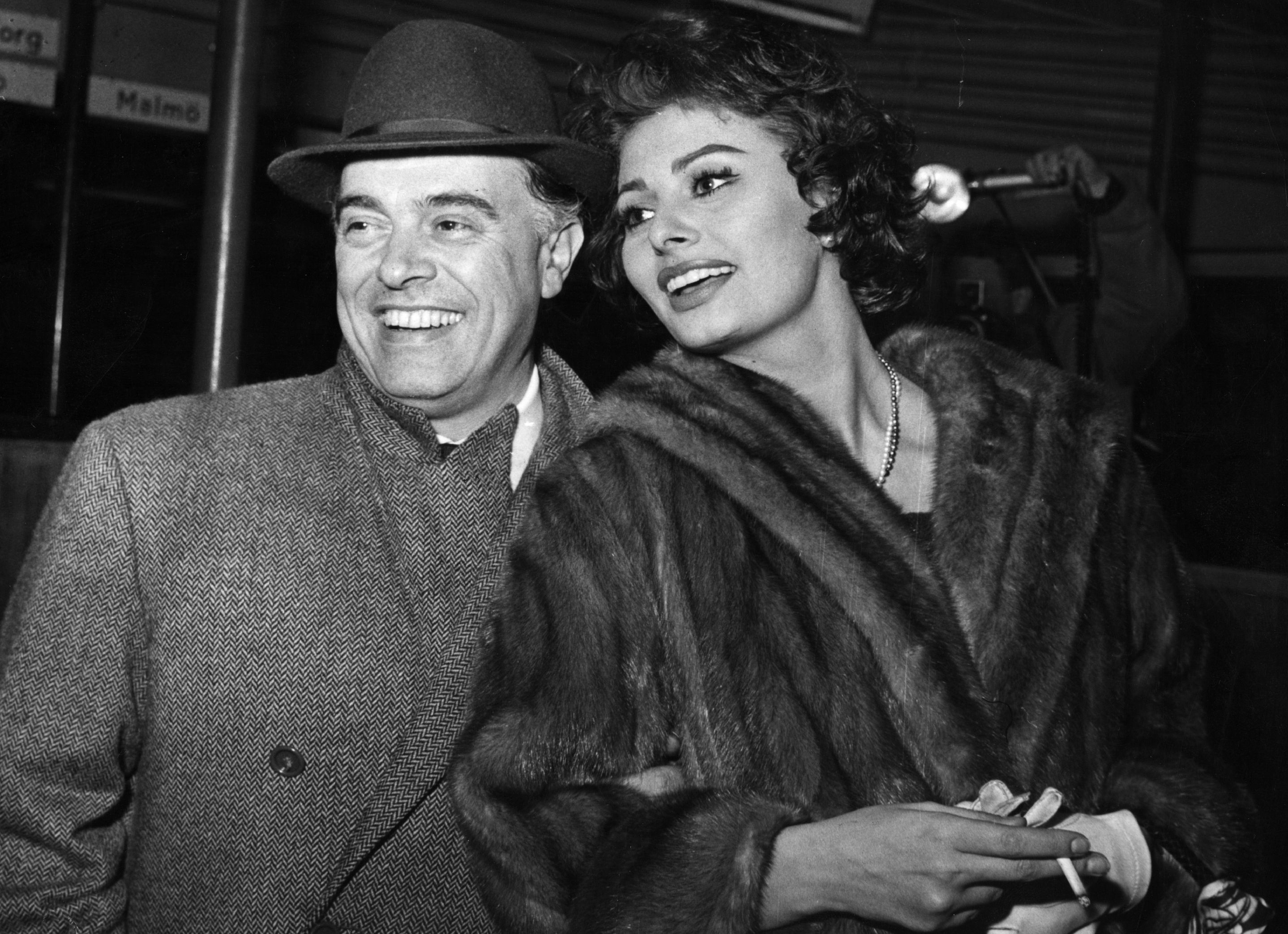 AN UNLIKELY LOVE
Ponti was 38, 22 years older than the lovely Sophia, and a married man. Ponti had married Giuliana Fiastri in 1946, and the two shared a daughter, Guendalina, born in 1950, and a son,  Alex born in 1953.
It was in all possible ways an unlikely and unsuitable relationship since Ponti would never be able to obtain a divorce under Italian law, but the attraction between the director and the budding starlet was irresistible.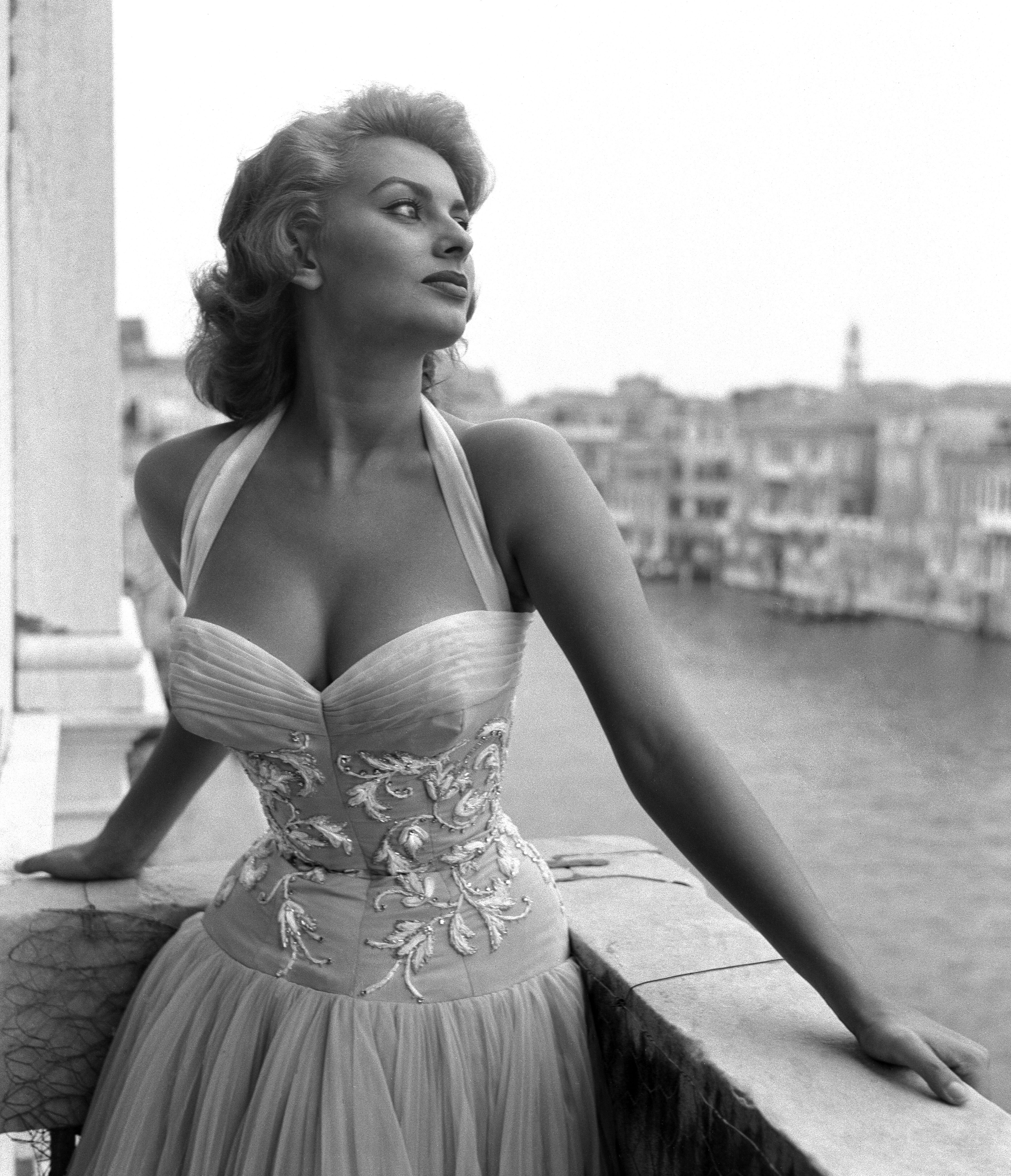 FIGHTING THE ATTRACTION
For Sophia, her attraction for Carlo was an ironic reprisal of her own mother's life. Her mother too, had been a beauty, an aspiring actress who caught the eye of a wealthy man of noble Italian families.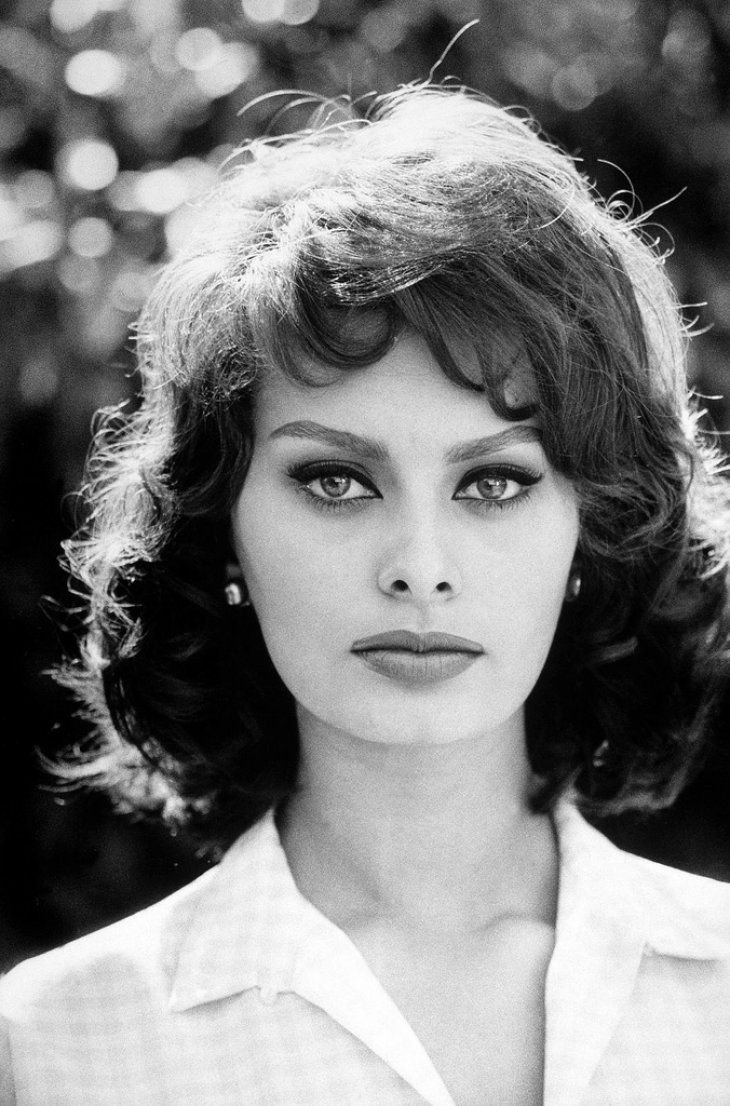 But even though Riccardo Scicolone fathered two children on Romilda Villani, he refused to marry her, leaving her to raise his daughters in the direst poverty. Sophia was never to forgive her father for that abandonment.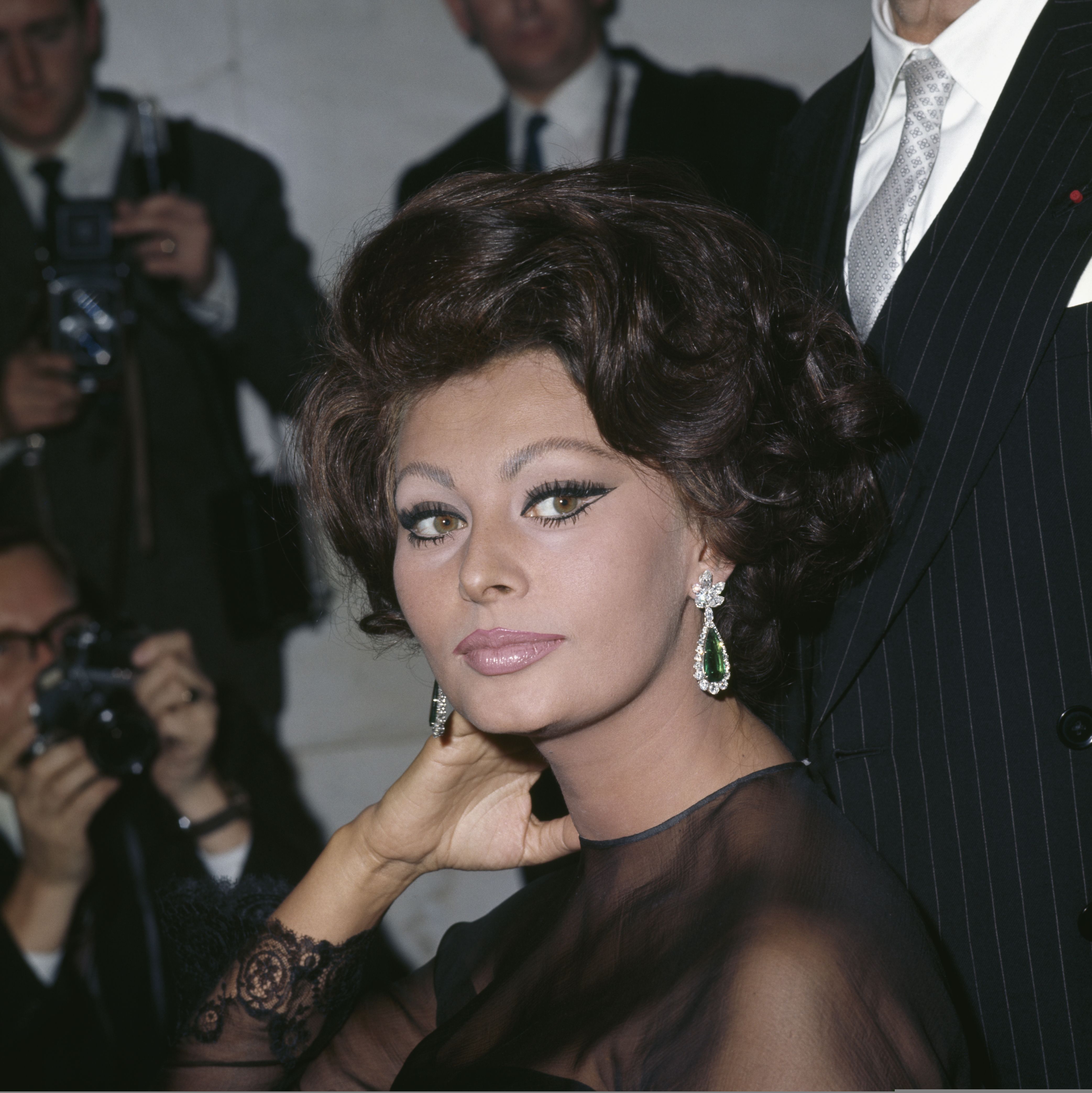 Sophia was determined not to repeat her mother's mistakes, but as she worked closely with Ponti, she came to the realization that he was her soulmate. She revealed:
"He gave me a rootedness and stability that kept me grounded, while the world around me seemed to swirl dizzyingly, excitingly."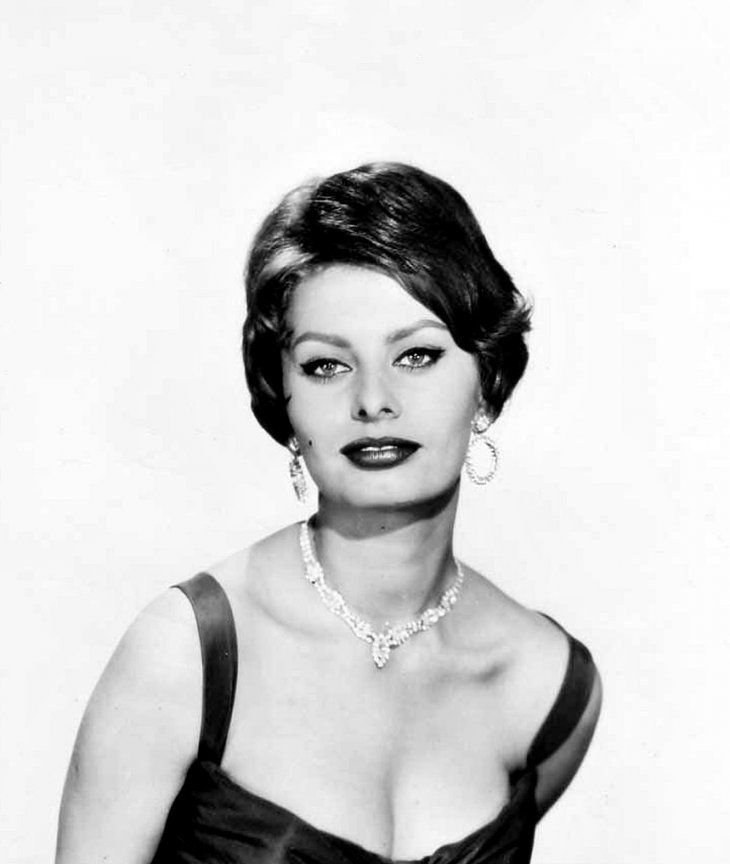 For Ponti, the love and the fascination he felt for the young girl he was determined to make into an international star was immediate and undeniable, and even though he was separated from his wife, divorce was impossible. Ponti would reveal:
"I knew immediately she was someone remarkable. Something played off her that gave her a kind of illumination."
A RISING STAR
Ponti managed Sophia's growing career, and soon the Italian beauty was mesmerizing audiences all over the world in films like "Two Nights with Cleopatra," and "The Gold of Naples." In 1957 Sophia became a universal sex-symbol as she rose dripping from the sea in "Boy on a Dolphin" and the Sophia Loren myth was launched.
It was also in 1957 that Ponti decided to marry her. Still married to Giuliana, he had his lawyers conduct a proxy marriage between himself and Sophia in Mexico. The union was not legal in Italy, and in effect, made Ponti a bigamist.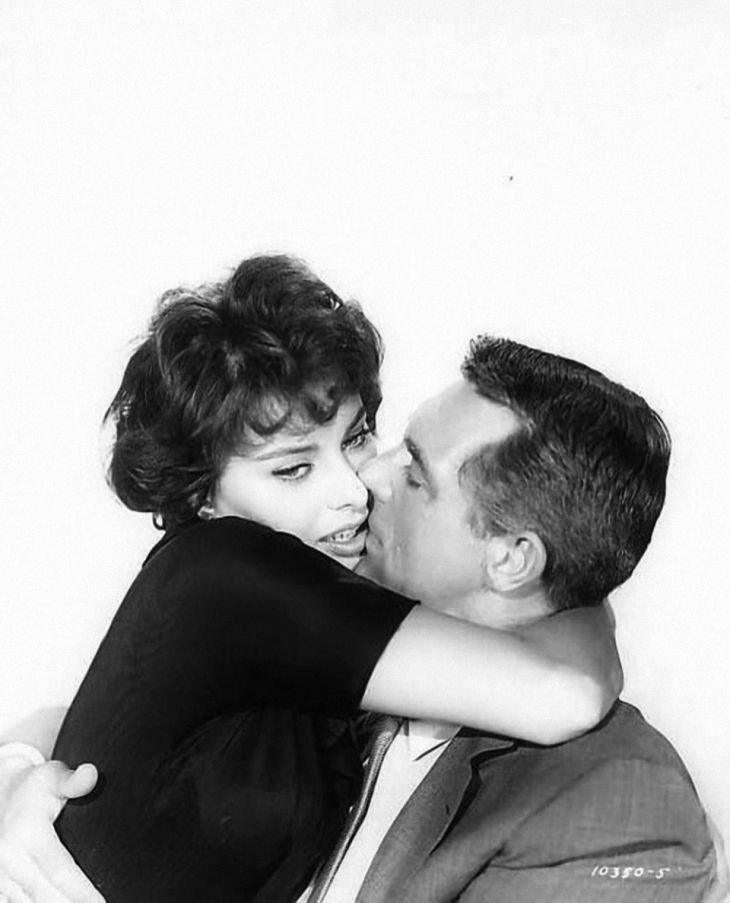 THE RIVAL
Ponti's sudden decision to marry Sophia was prompted by the appearance of another man in her life. Sophia had met the handsome and debonnaire Cary Grant during the filming of  "The Pride and the Passion," and the British actor fell head over heels in love with her.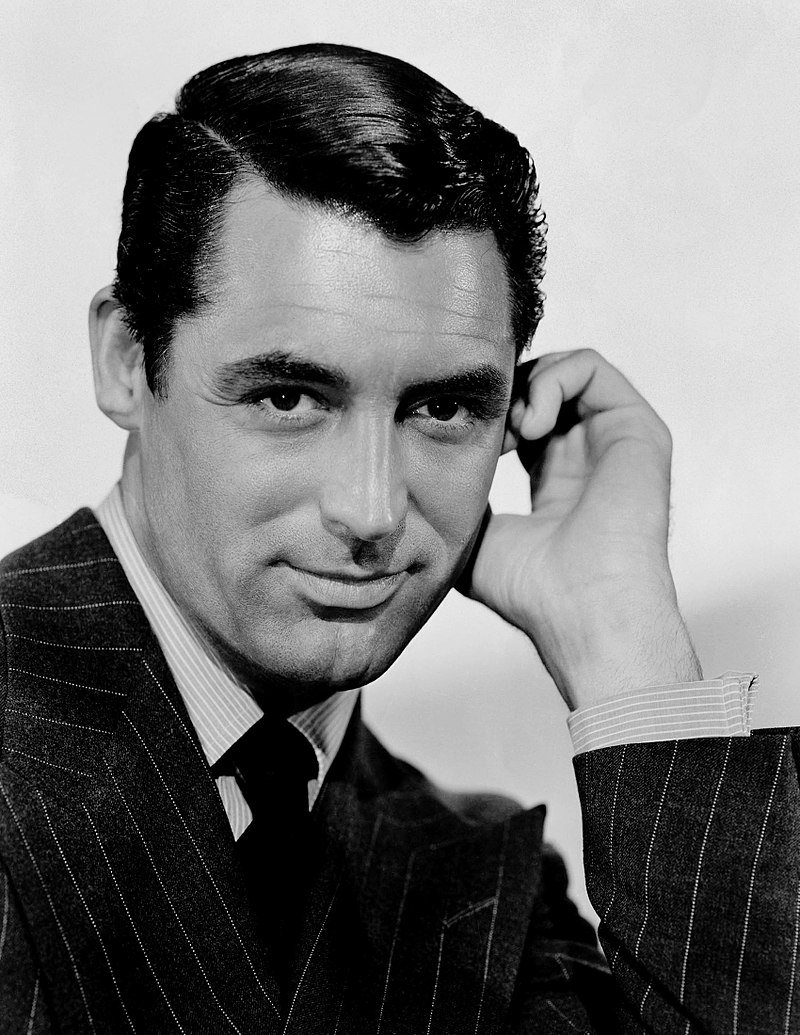 Grant was then 53, an older man too -- but Sophia, who had grown up fatherless was attracted to older men. But unlike the avuncular Ponti, Grant was talk, dark and devastatingly handsome. He was also recently divorced, and free to marry anyone he pleased.
Sophia would later reveal that she had a love affair with Grant, and that he had asked her to marry him. Sophia was torn between the two men; she loved them both, but a choice had to be made. Grant sent her daily bouquets of flowers and wrote her several letters, appealing to her for a decision:
"If you think and pray with me, for the same thing and purpose, all will be right and life will be good. (...) Forgive me, dear girl. I press you too much. Pray – and so will I – until next week. Goodbye Sophia. Cary."
SOPHIA'S CHOICE
Surprisingly, Sophia's choice fell on the most unlikely candidate. She decided to marry Ponti, the man who gave her security, and whom she saw as her rock. She revealed:
"I was 23 years old. I couldn't make up my mind to marry a giant from another country and leave Carlo. I didn't feel like making the big step."
From the moment she made her decision to be with Ponti, Sophia had eyes for no other man. She revealed that she had turned down Marlon Brando, yet another devastatingly handsome man after he made a pass at her during the filming of "A Countess from Hong Kong" in 1967. She recalled:
"All of a sudden he put his hands on me. I turned in all tranquillity and blew his face (...) and said, 'Don't you ever dare to do that again. Never again!'"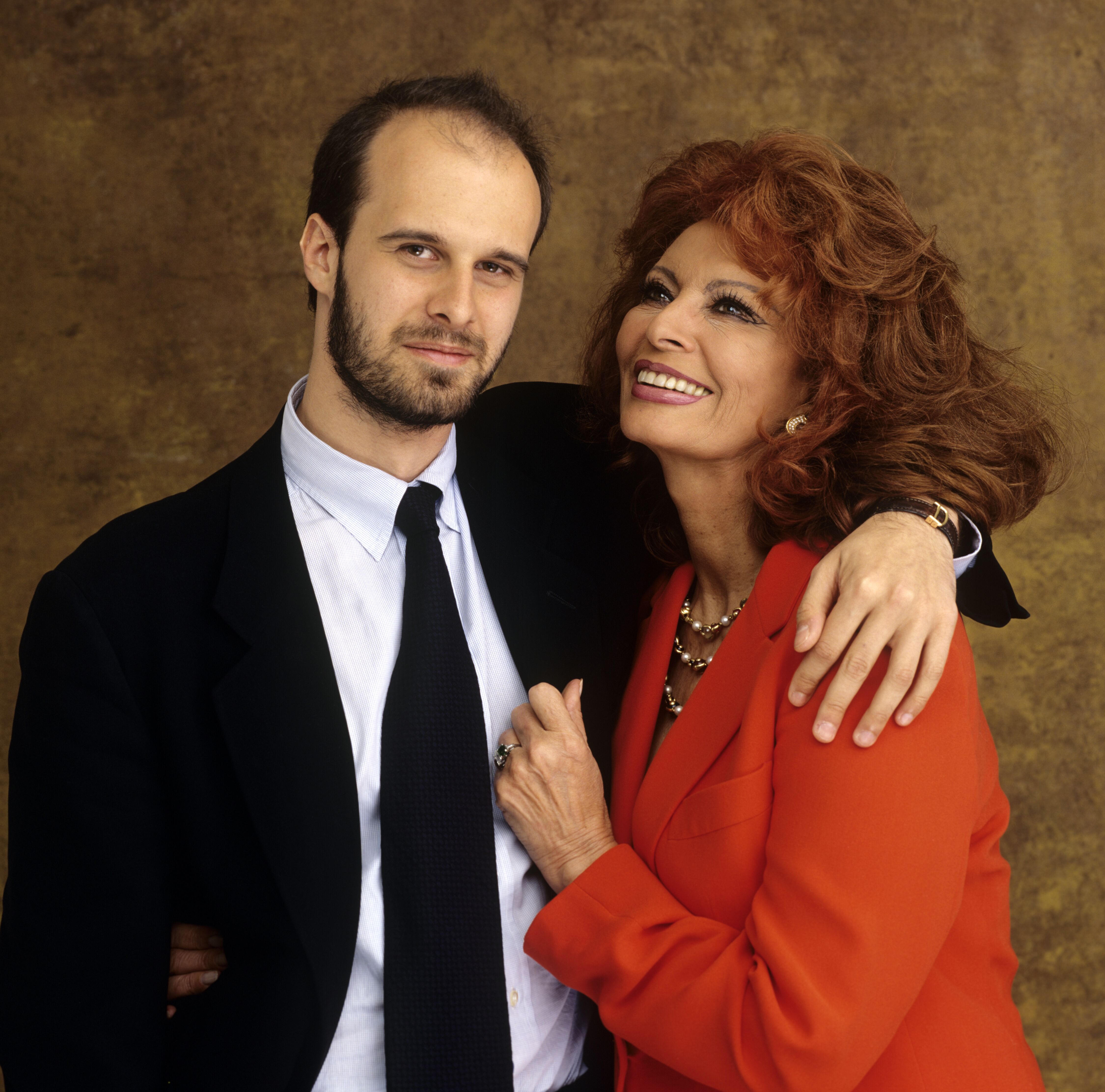 MARRIAGE TO CARLO PONTI
In 1966, Ponti and Sophia were finally free to marry. In order to circumvent the Italian laws which prevented divorce, both became French citizens. Ponti obtained a divorce from Giuliana in France, and married Sophia in April 1966, officially becoming the most envied man in the world.
In 1968 Ponti and Sophia welcomed their first child together, Carlo Ponti Jr., and 5 years later they were blessed with a second son, Edoardo.
HAPPY-EVER-AFTER
Until his death in 2007 at the age of 94, Sophia and Ponti were inseparable. He watched with pride as the starlet became an actress of undeniable talent, winning the Oscar for Best Actress for the film "Two Women" in 1962 -- the first actress ever to win the accolade in a foreign language film.
Today, a notable beauty at 85, Sophia looks back on her extraordinary life and her extraordinary love story with Ponti with no regrets. She made the right decision: she chose the road that led to her personal happiness -- Carlo Ponti.