84-year-old Sophia Loren makes a rare appearance in a blue costume and she looks so young
Sophia Loren is a world-famous film legend that apart from having and prolific and successful career has always being synonym with glamour, and now that she is passed 80 she is also proof that beauty is ageless.
Despite being a living legend in the entertainment business, the octogenarian Italian actress has stayed mostly out of the spotlight in recent years, and in her last public appearance, she made it seem like time does nothing to her.
On January 11, Loren made a rare public appearance to host a reception and screening of "Mary Poppins Returns" in Beverly Hills, and despite being surrounded by celebrities, she stole the show with her youthful looks.
The Academy Award winner wore a blue jacket with matching pants and wrapped a blue chiffon scarf around her neck, and it is certainly hard to believe that she is in fact 84. Read more on our Twitter account @amomama_usa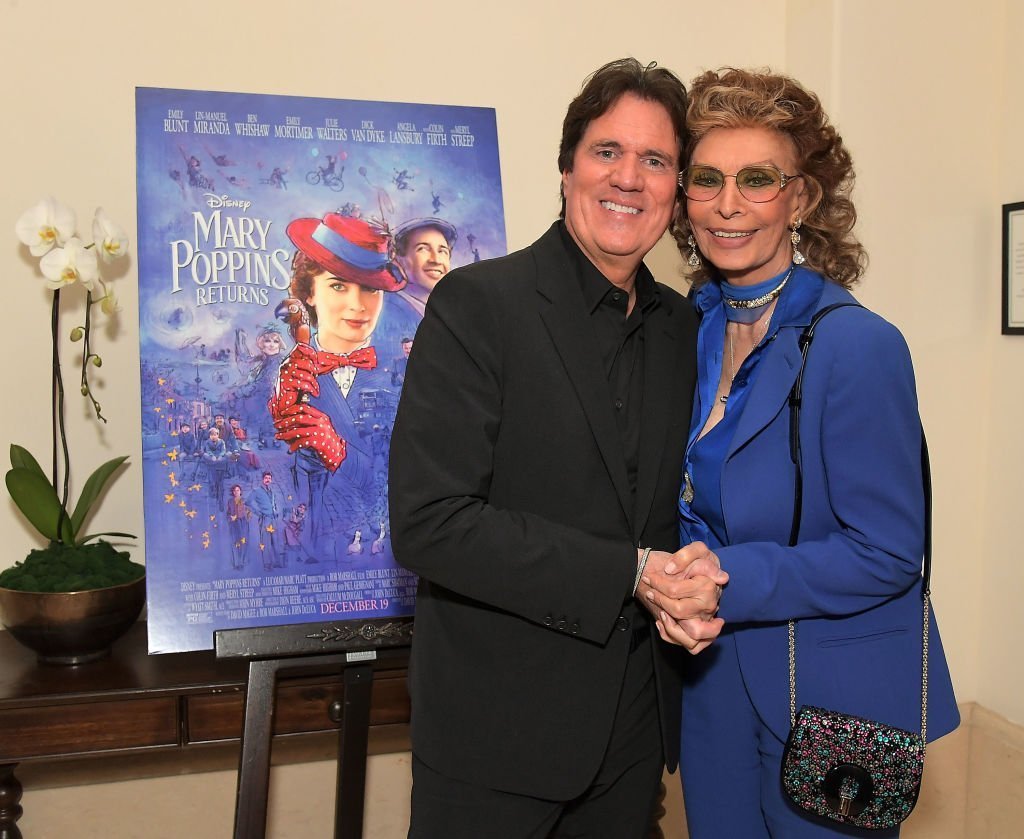 The event took place at the prestigious Montage Hotel, and Loren was asked to say a few words to the guests by Marshall, who directed the star in the 2009 musical film "Nine."
Loren posed for pictures alongside Marshall next to the official poster of the Disney sequel, on which Emily Blunt and "Hamilton's" Lin-Manuel Miranda play the starring roles.
The "Two Women" star appeared to be in good spirits as she shared the table with the director and posed for pictures with many famous people who wouldn't miss the opportunity to be photographed with such an iconic figure.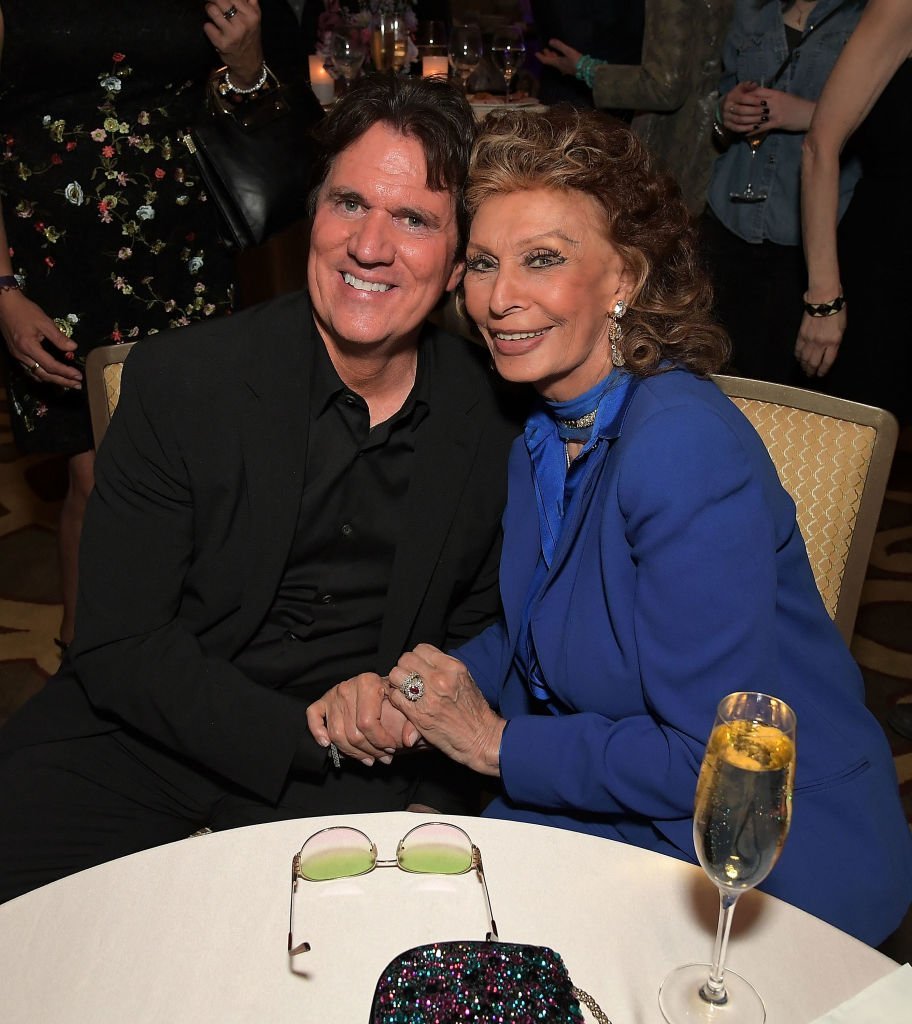 Her son 46-year-old Edoardo Ponti accompanied her to the reception. He is the younger of two sons that Loren had with her late husband, Italian film producer Carlo Ponti, with whom she was married for 50 years until his death in 2007.
Actually, Loren and Carlo married twice, since their first marriage, which took place in Mexico, was considered illegal in their homeland Italy given that Carlo had not completed his divorce from his first wife.
Loren's marriage to Carlo was annulled in 1962, and after he managed to obtain a divorce in France, the two remarried in 1966.
By the time the couple started their own family in the early '70s, Loren was already a world-famous superstar, so she could afford to let her career slow down to have more time to devote herself to her children.
ANOTHER AGE-DEFYING MOVIE DIVA
Actress and political activist Jane Fonda is another film star whose sex appeal and flirty attitude hasn't diminished all that much despite her age.
In her recent public appearances, Fonda is always the talk of the town with her impressive figure and impeccable style.
On December 21, 2018, the "Grace and Frankie" actress turned 81 years old, and everybody wanted to know the secrets to her youthful physique.
But although she is also famous for her exercise videos, she has expressed that the only way to be confident and stay youthful is working from the inside out and get rid of the anxiety to look "perfect."