Hugh Jackman Is All Smiles as He Cuddles up to His Dogs — Meet Dali and Allegra
Hugh Jackman showed off his playful and warm side as he introduced his dogs, Dali and Allegra, in a playful Instagram post. The renowned actor was all smiles as he held his furry friends.
Australian actor Hugh Jackman is known for playing the tough and strong protagonist in movies, but the renowned actor is the complete opposite of that when it comes to his two lovely pet dogs.
During the weekend, the "X-Men" showed his soft side in an Instagram post as he introduced his furry best pals, Dali and Allegra, to his followers. The 51-year-old couldn't hide his inexplicable joy and was all smiles as he held the cute pooches in his arms.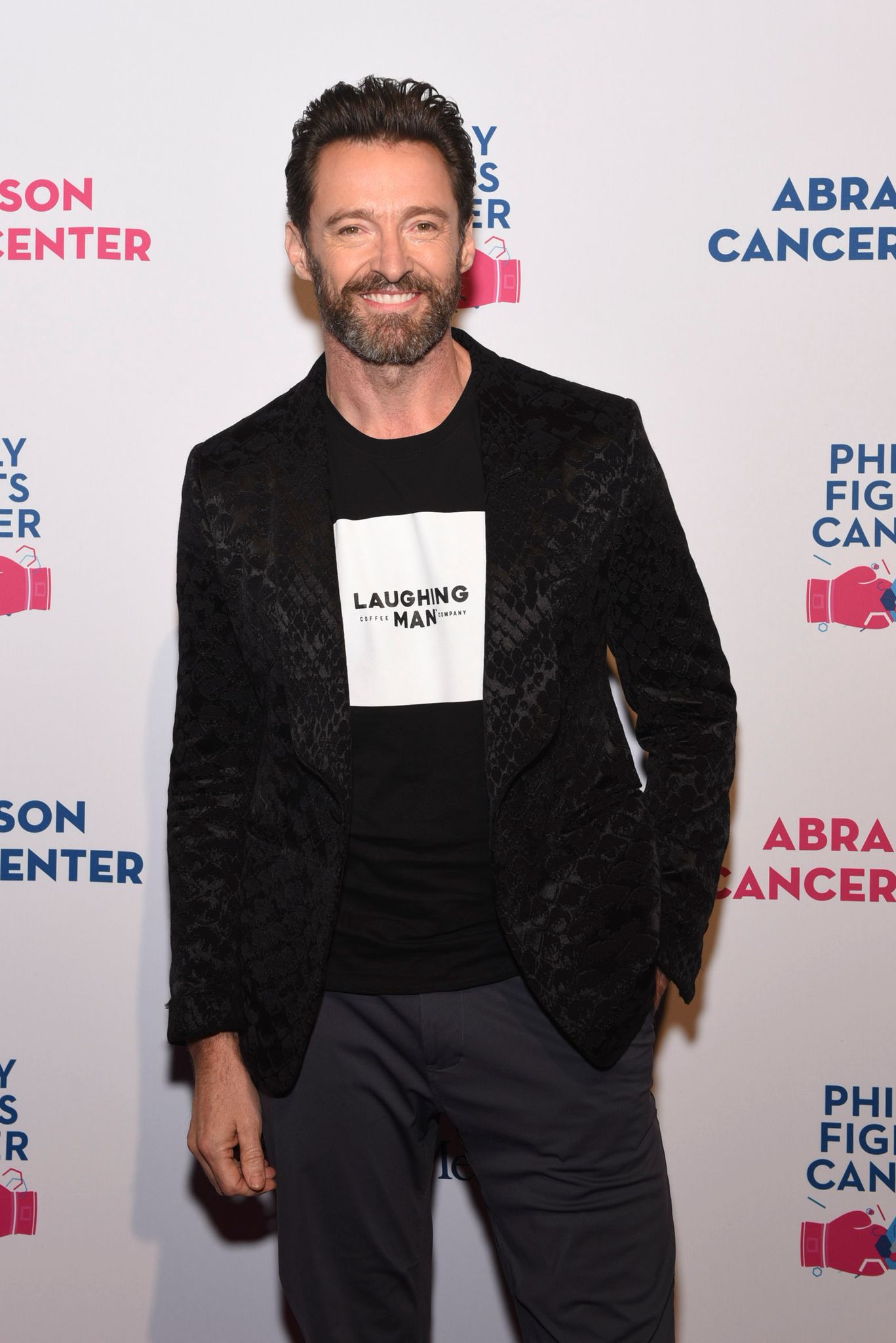 In the first slide, the actor snuggled close to his French Bulldog, Dali, who was licking his face as they posed in his kitchen. The second snapshot had him hugging his other pet, a poodle and terrier mix named Allegra, as the sun-kissed their faces. The sweet post was captioned:
"And now back to our regularly scheduled program. #Dali #Allegra."
The lovely post garnered thousands of likes and several comments from his 29.3 million followers who fawned over his smile. Others were in love with the furry pals and how cute they looked. 
Jackman recently made headlines when his wife of 24 years, Deborra-Lee Furness, defended him amid rumors that he was gay.
The delightful post came about two weeks after Jackman's movie, "Bad Education," bagged the award for Outstanding Television Movie at the Creative Arts Emmy in September.
This isn't the first time that Jackman's pets have taken center stage and stolen the spotlight from him. In September, Dali tugged at hearts when he interrupted his owner during a virtual visit to the DKMS Charity Gala. 
"The Wolverine" star was present to surprise 9-year-old Grady Smith, an ALD survivor who was meeting his stem cell donor, Jessica Carroll, for the first time since 2018. However, Dali wanted also to surprise the duo, and he wandered into the room, making quite an entrance.
Jackman helped make the French Bulldog's entrance better as he scooped him up and introduced him to everyone in the video. Jackman recently made headlines when his wife of 24 years, Deborra-Lee Furness, defended him amid rumors that he was gay.
During an appearance on the Australian TV show, "Anh's Brush with Fame," Furness described the tabloids that carried the news as "mean-spirited" and poked fun that she and Jackman had been gay for all their years together.
However, she didn't fail to state that the rumors annoyed her and made her uncomfortable. Despite their 13-year- age gap, Furness and Jackman have made their unique relationship work, shunning all the comments. They tied the knot in 1996 and are doting parents to Oscar, 20, and Ava, 15, whom they adopted.