ET Online: DWTS' Anne Heche Says It Would Be Exciting to Reunite with Her Ex Ellen DeGeneres
Actress Anne Heche revealed during an interview on "Dancing With The Stars" that it would be exciting to reunite with her ex, talk show host, Ellen DeGeneres, after 20 years of not being in contact.
Monday's episode of "Dancing With The Stars" proved to be quite an episode full of dramatic events. Asides from the electrifying dance performances, Anne Heche's revelation of her relationship with Ellen DeGeneres seems to be the headline of the night.
The Volcano star performed what turned out to be her last dance on the show, a Paso Doble set to Katy Perry's "Rise," during which she unveiled a rainbow-colored outfit that represented her journey.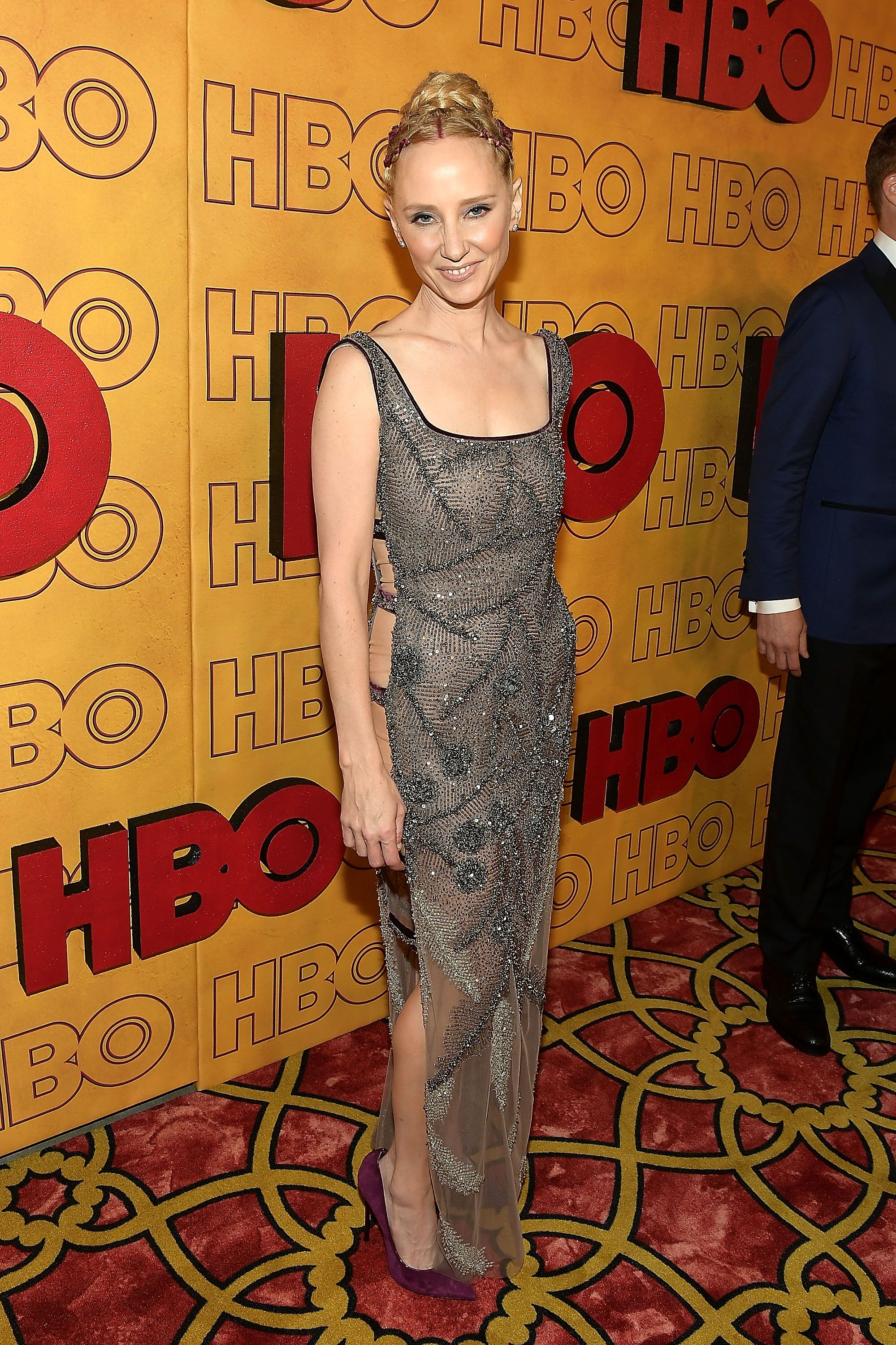 Although Anne Heche, 51, was eliminated from the show, she got the chance to reflect on an aspect of her life she has not disclosed in years; her relationship with Ellen DeGeneres.
In a video that aired before her dance, Heche disclosed that DeGeneres had no idea she would talk about their relationship on the show but said she would be excited to reunite with the show host if the opportunity arose. Heche said of her eviction.
"It doesn't feel good to be put in a position where you tell your truth, and it's not received the way that you wanted it to be."
Heche went on to reveal that the ex-couple split because they had different intents. When asked about the possibility of joining Ellen on "The Ellen DeGeneres Show," she replied that DeGeneres should be asked that while admitting that it would be interesting to see them come face to face again.
Heche further said that they would have many things to talk about while she labeled DeGeneres a "magnificent woman." Although she did not progress in the competition, her reflection on the show would be compensation enough for the actress who revealed that she had not spoken to DeGeneres in 20 years following their split in 2000.
The "Chicago P.D." star reportedly said that her love affair with Ellen got her fired from a multimillion-dollar movie deal back in the '90s when the duo dated. Heche said she was escorted out of the movie premiere of "Volcano" for bringing her lover, DeGeneres, to the event and also had her major motion picture deal terminated.
Asides from having her deal terminated, Heche also revealed that she did not work in a studio picture for ten years. Everything started when Heche said she wanted to bring DeGeneres, whom she met at a Vanity Fair Oscars party in 1997, to the movie's premiere.
According to her, the executives of Fox Studios objected and told her that if she went ahead with the plan, she would lose her contract with them. DeGeneres then asked Heche to conform, but she refused and stood by her lover and lost her contract.
Immediately she came into the event with DeGeneres; the duo was ushered by security and were not allowed into the after-party for fear that they would be photographed together. Heche and DeGeneres' relationship was a much-publicized affair and was one of the few same-sex celebrity relationships at that time.
Heche described her time with DeGeneres as a beautiful time of her life and one she wears with honor. Heche revealed that she was part of a revolution that created social change and that it would not have been possible without her affair with DeGeneres.
Heche said she was part of those that moved equality forward while admitting that there were times she wished she took Ellen DeGeneres' advice. Regardless of how things ended, the "DWTS" star said she has no regrets.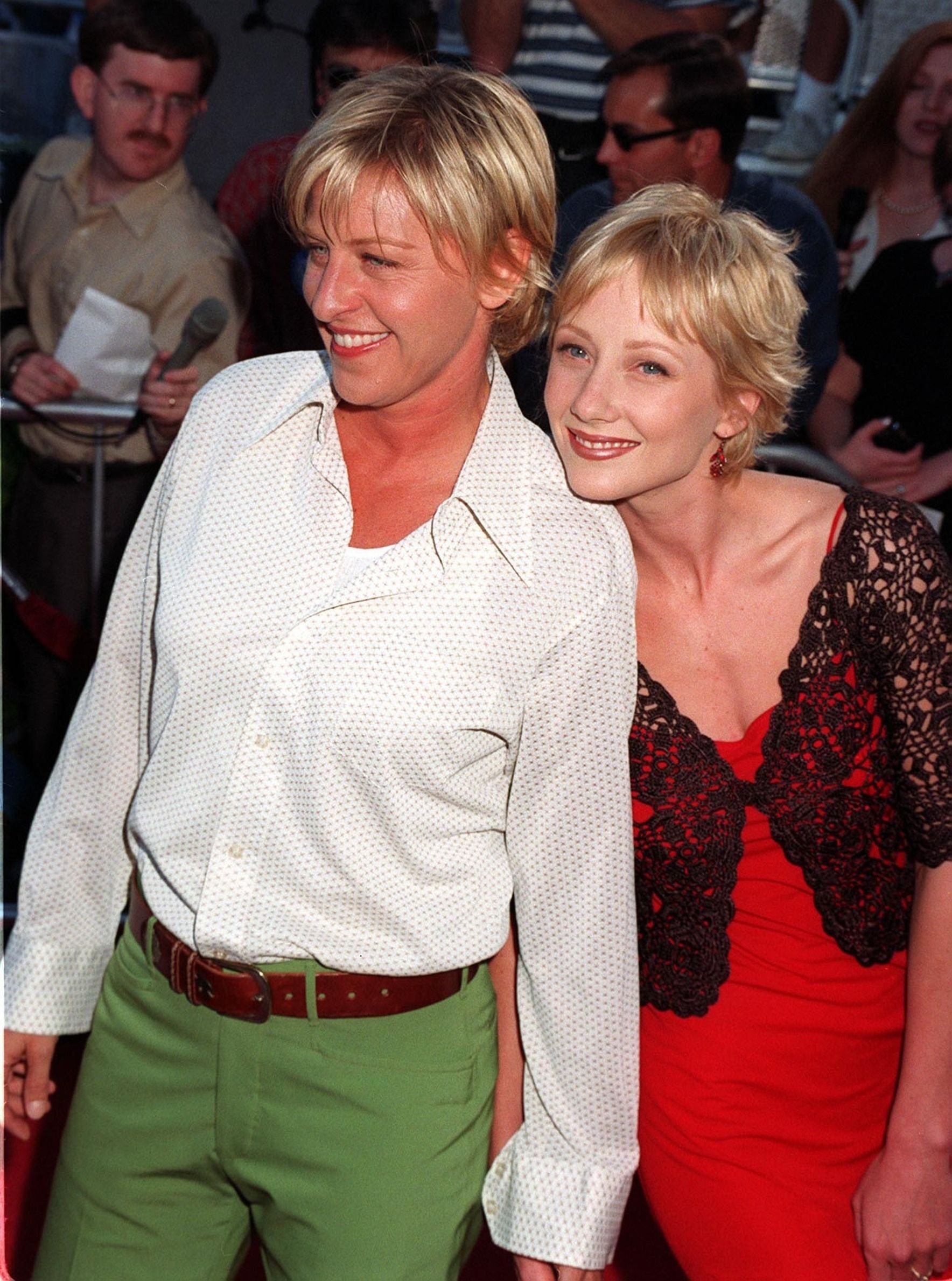 Following her elimination, Heche disclosed that she was not parting ways with dancing just yet and revealed that she would be engaging in more dancing activities, which will be shared on her social media. Her fans will do best to stay tuned to her social media if they want to see her dance again.