Ellen DeGeneres' Ex Anne Heche Reflects on Their Past Relationship on 'Dancing With the Stars'
Romance is never easy, especially when it happens between two people who are in the public eye. Anne Heche recently spoke about some of the challenges she faced when dating Ellen DeGeneres.
Anne Heche, an Emmy-nominated actress and competitor on "Dancing With the Stars," has recently reflected on a past relationship, one with famous TV show host Ellen DeGeneres.
In an exclusive interview with People Magazine on the set of the competition game show, Heche explained that the relationship with DeGeneres was a life-changing one.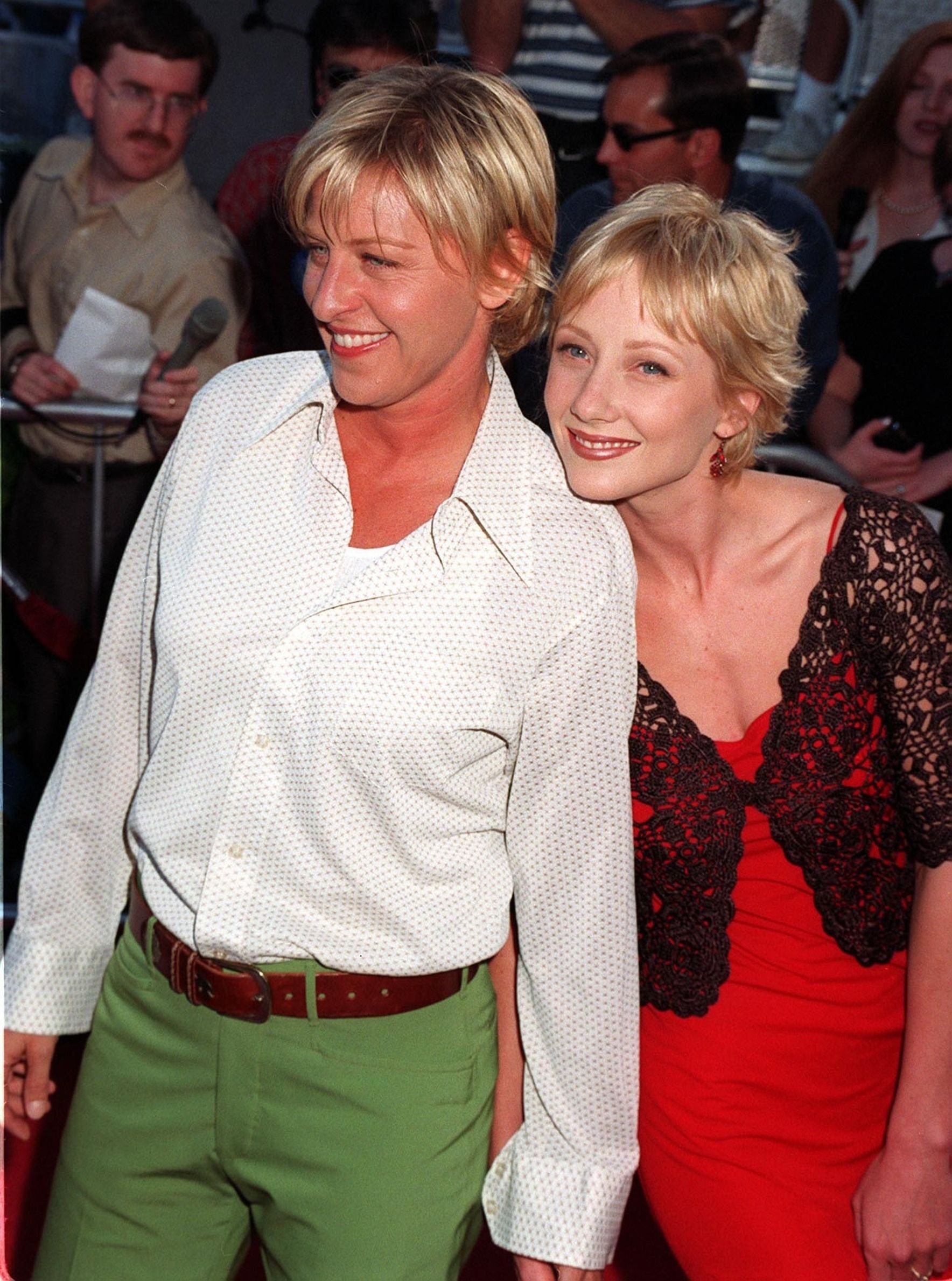 The actress reminisced on how they met about 20 years ago, and how the relationship immediately transformed her professional life. Heche recalled meeting DeGeneres at a Vanity Fair party. Sparks flew between them immediately, and they began seeing each other.
Sadly, the relationship also took a toll on Heche's work. She explained that she had lost a movie deal because she was in an all-female relationship. In part, Heche explained:
"My movie premiere for 'Volcano,' I had told them that I was taking Ellen as my date, and I was told if I took Ellen, I would lose my Fox contract."
The actress explained that the famous host was understanding and even told her to comply with the movie's producers. However, Heche was adamant, and she took DeGeneres to the premiere anyways.
Sadly, her defiance turned out to be her undoing. Heche explained that they ushered her out of the premiere and told her she could not go to the after-party.
Earlier this year, Heche called her romance with DeGeneres a "beautiful part" of her life.
Despite their commitment to each other, Heche and DeGeneres broke up in 2000. At the time, DeGeneres was reportedly stunned that the relationship broke up.
Per reports, the TV show host felt betrayed. However, the lingering effects of the relationship kept affecting Heche. The actress explained in the exclusive interview:
"The stigma attached to that relationship was so bad that I was fired from my multi-million dollar picture deal, and I did not work in a studio picture for 10 years."
Even amid the fallout, the actress reflects fondly on the couple's time together. Earlier this year, Heche called her romance with DeGeneres a "beautiful part" of her life.
The pair eventually went their separate ways. DeGeneres married businesswoman Portia de Rossi in 2008, and they have been together since.
As for Heche, she married actor Coleman Laffoon in 2000, just after breaking up with DeGeneres. Sadly, the relationship did not last, and they broke up in 2007.
Heche then reportedly had a relationship with James Tupper, her co-star on comedy series "Men in Trees." However, they also split up in 2018.