Eddie Van Halen Was Married Twice — Facts about His Second Wife Janie Liszewski
Late Dutch-American musician, songwriter, and producer Eddie Van Halen tied the knot twice. Here are a few facts about his second wife, actress Janie Liszewski.
Valen and Liszewski were married for more than ten years before his death just yesterday. However, before they rang the wedding bells in 2009, the couples worked together for two years.
Liszewski had been the singer's publicist in early 2007, and the following year he proposed inside a Tiffany store during their vacation to Hawaii. The pair tied the knot with a ceremony at his home in California.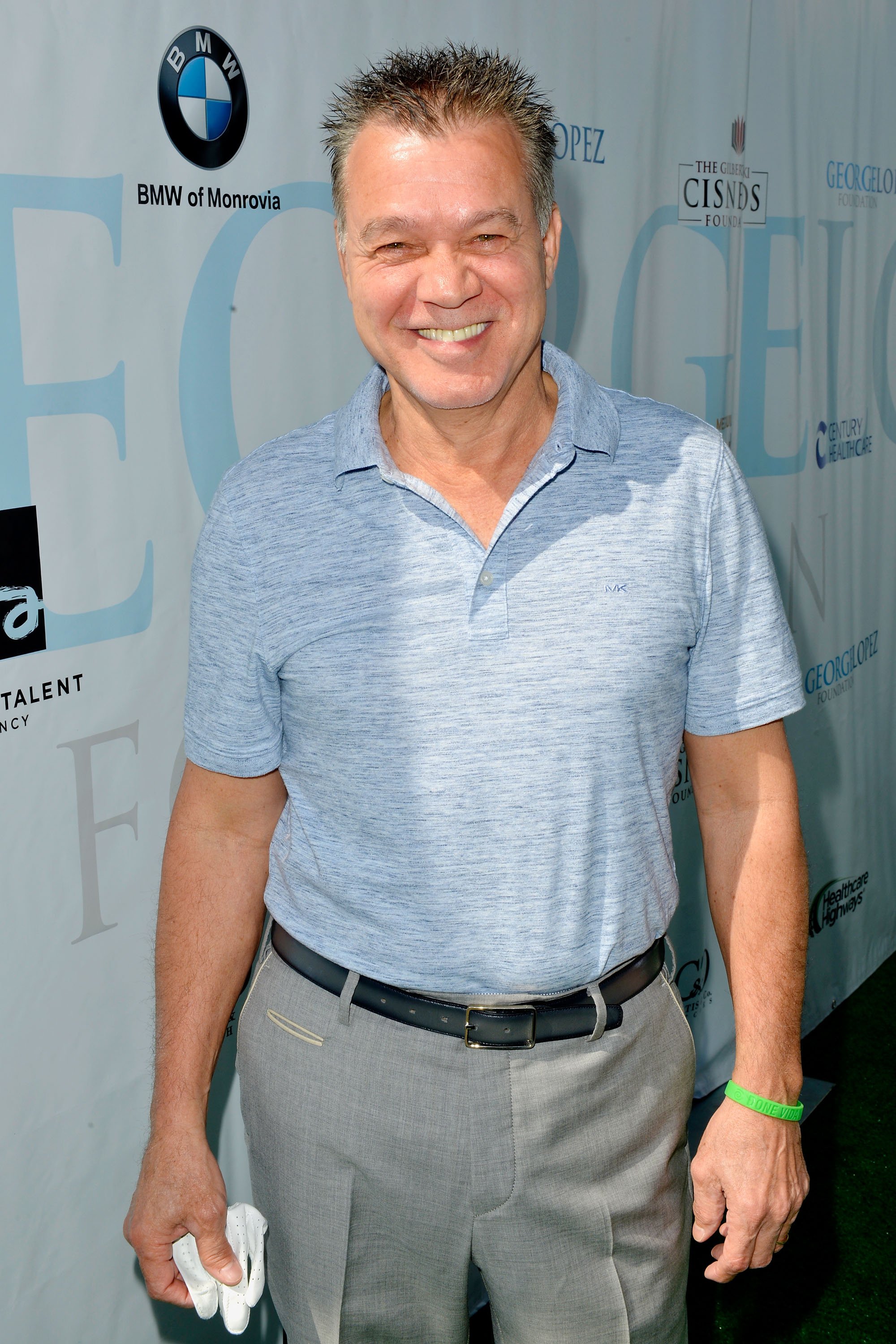 Among the 100 guests in attendance was Halen's ex-wife, Valerie Bertinelli. Though the pair divorced in 2006, after 25 years of marriage, they share a son, Wolfgang Van Halen.
Liszewski's mother walked her down the aisle to Halen's single, "When It's Love," while her sister served as the maid of honor. 18-year-old Wolfgang was the best man, and Halen's brother, Alex, gave a performance. 
There was also said to be a non-alcoholic bar in honor of the singer's one year and a half sobriety. After the wedding, the couple planned to have their honeymoon in New York, Netherlands, and Germany, where Eddie was born.
After their marriage, the pair went on to have a blissful journey together. Though they kept their lives out of the public eye, it was clear they shared a special bond with the occasional speck of pictures on social media.
After ten years together, their marriage, unfortunately, reached the end of the road. 
In one of the rare photos on the singer's Instagram page, the pair was seen posing adorably together for a loved-up selfie. With heads slightly touching, they both smiled lovingly into the camera.
Besides being a devoted wife, Liszewski was also a multi-talented 50-year-old. She was said to be a competitive ballroom dancer. She and her dance partner Louie Martinez share a YouTube channel where they showcase their skill.
Liszewski was also a stunt woman and actress. She was given credit for sixteen movie stunt projects between 2001 and 2006. She also showed up as a bar dancer in the movie, "From Dusk Till Dawn," in 1996.
Halen and Liszewski did not have children together. She, however, has a 15-year-old Pomeranian dog named Kano, who was said to have walked her down the aisle during her wedding ceremony. 
After over ten years together, their marriage, unfortunately, reached the end of the road. In a sad post on her social media just yesterday, Liszewski announced the death of her husband.
The singer died in Saint John hospital in Santa Monica on Tuesday, after a long battle with cancer. His final moments were spent with his family, who rallied around him for support.