Clark Middleton Had Rheumatoid Arthritis since He Was 4 — inside His Health Struggles
Clark Middleton, best known for his iconic performances in "The Blacklist," "Kill Bill: Vol. 2," "Sin City," and "Snowpiercer" had been battling a painful chronic condition from the age of four.
On October 4, 2020, Hollywood mourned the loss of one of its most talented and exceptional character actors, Clark Middleton. Middleton passed away at Cedars-Sinai Medical Center from complications of the West Nile virus.
Middleton was just 63 and succumbed to an incurable disease that is transmitted by an infected mosquito. But West Nile Virus was only the most recent health problem the actor dealt with. Since the age of four, Middleton had been battling rheumatoid arthritis.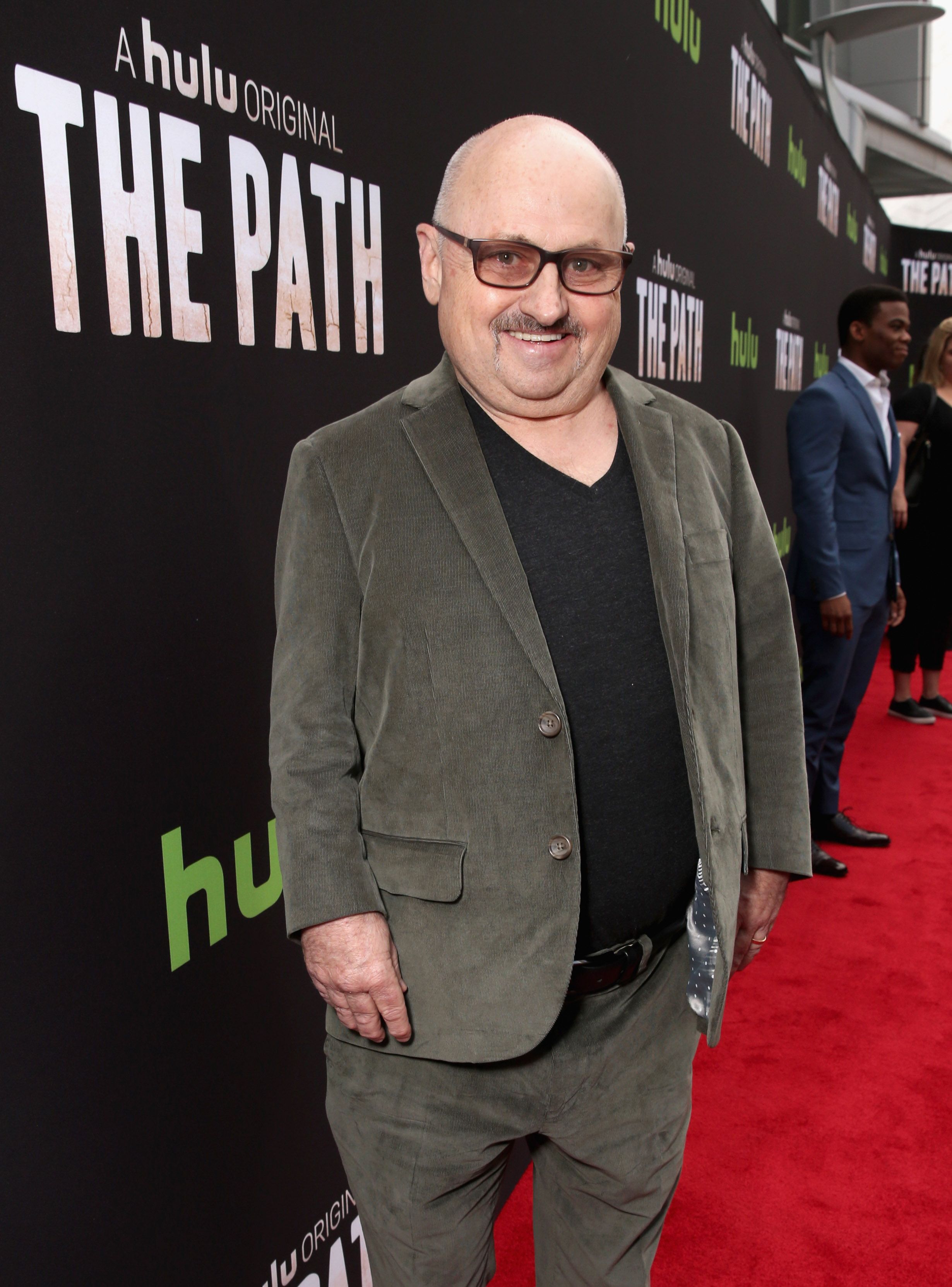 A CHILDHOOD IN PAIN
Middleton was just four years old when he was diagnosed with juvenile rheumatoid arthritis. Just like adult-onset arthritis, the condition causes swelling and inflammation of the joints and a great deal of pain. He revealed:
"I have lived with the disease since I was 4. As a kid, it was a very rocky road. I was lucky to have had a magnificent father who helped me (...) turn lemons into lemonade."
'The Blacklist' and 'Twin Peaks' actor Clark Middleton dies at 63 https://t.co/0XSDv1JpSJ pic.twitter.com/00f7CyrSbC

— CNN (@CNN) October 6, 2020
REPEATED SURGERIES
Over the years, juvenile rheumatoid arthritis has affected several areas of his body, leading to numerous surgical interventions -- Middleton had ten joints replaced and 14 surgeries. He revealed:
"At first it distorted my hands. (...)  At 8, I lost movement in my neck. When I was 15, my hip snapped. After an operation, I had to be on crutches and(...) I broke my leg falling over my dog, on canes."
A SEARCH FOR A NORMAL LIFE
But the agony he suffered through as a child and a growing boy crystalized Middleton's determination to live a normal life, no matter what limitations his body placed on him. He said:
"I work in a business where one's appearance matters, at first, perhaps more than anything else. However, people get to know you, your character, and confidence."
Throughout his childhood, Middleton spent many months in recovery, and couldn't go to school. His comfort was watching movies, and his love for the cinema led him to sign up for drama classes.
It was his character, his determination, and confidence that led him to become one of Hollywood's most successful and sought-after character actors, with parts in some of the most successful shows and movies.
The actor created a support group, The Young Mels, which helps children and teens with juvenile arthritis to make their dreams come true
Clark never let how others saw him define him, nor did pain and disability limit how he saw himself. His father Mel rather taught Clark he could choose his own definition, so he made an immense Will to Good his chief tool. What that helped him overcome I'd imagine, unchartable.

— Clark Middleton (@SparkMiddleton) October 7, 2020
Among Middleton's many TV credits are the hit series "Blacklist," "Law & Order," "Fringe," "Gotham," "The Path," and "Twin Peaks;" and he acted in movies like "Kill Bill: Volume 2," "Sin City," "Snowpiercer," and the Academy Award-winning "Birdman."
With director Quentin Tarantino's encouragement, Middleton turned to directing, and he wrote the critically acclaimed one-man play "Miracle Mile" about a man dealing with crippling arthritis.
#Blacklist @e1i55a With my beautiful wife! Was wonderful time with my B-list friends and colleagues. Great folks! A1 pic.twitter.com/RbfHMc0r1L

— Clark Middleton (@SparkMiddleton) September 18, 2017
MAKING LEMONADE
Following his beloved father's advice, Middleton "made lemonade" and he has used his celebrity status to reach out to juvenile arthritis sufferers, which total nearly 300,000 children and teenagers under 16 in the US alone.
The actor created a support group, The Young Mels, which helps children and teens with juvenile arthritis to make their dreams come true. He named the group after his father, Mel Middleton, the man who helped him make his own dreams come true.
Hi. Elissa here, Clark's wife. Thank you for your love and support for My Mister. I cannot count the number of times he said "Give the world your best and the best will come back to you," quoting his father Mel. And he meant it! He is in the light, happy and free, and sends love

— Clark Middleton (@SparkMiddleton) October 6, 2020
FINDING LOVE
Middleton was married in 2006 to fellow actress, author, producer, and director Elissa Middleton whom he met in 2002 while making a short film. The couple became friends, and the friendship turned into love. 
It was Elissa who announced to the world that Middleton had passed away in a heartbroken post on Middleton's Twitter account, and thanked the fans for their outpouring of love and support.
Clark was a passionate advocate for and a proud member of both the 25% of the US with a disability, and the 54M Americans with Arthritis. Support the Clark Middleton Memorial Fund here https://t.co/AUD5zJqt2Q

— Clark Middleton (@SparkMiddleton) October 6, 2020
Clark Middleton leaves us all with a rich legacy of incredible accomplishments as a playwright, an actor, and a director, and above all as a man who refused to allow his physical limitations to determine his life, or deny him his dreams. 
In his honor, the Arthritis Foundation has announced the creation of the Clark Middleton Memorial Fund, which will continue to help and support arthritis sufferers to live full and fulfilling lives.
ⓘ The information in this article is not intended or implied to be a substitute for professional medical advice, diagnosis or treatment. All content, including text, and images contained on, or available through this NEWS.AMOMAMA.COM is for general information purposes only. NEWS.AMOMAMA.COM does not take responsibility for any action taken as a result of reading this article. Before undertaking any course of treatment please consult with your healthcare provider.