Salma Hayek's Daughter Turned 13 This Year — Facts about Valentina and the Actress' Motherhood
Salma Hayek's only daughter Valentina, whom she shares with husband François-Henri Pinault has just turned 13 and is now officially a teenager.
Salma Hayek's daughter Valentina Paloma Pinault turned 13 on September 21, 2020, just weeks after the actress celebrated her own 54th birthday. Valentina's father is Salma's husband of 11 years, French businessman François-Henri Pinault.
Salma marked the special day by posting sweet birthday messages to her daughter and sharing adorable throwback photos with her 16 million Instagram followers.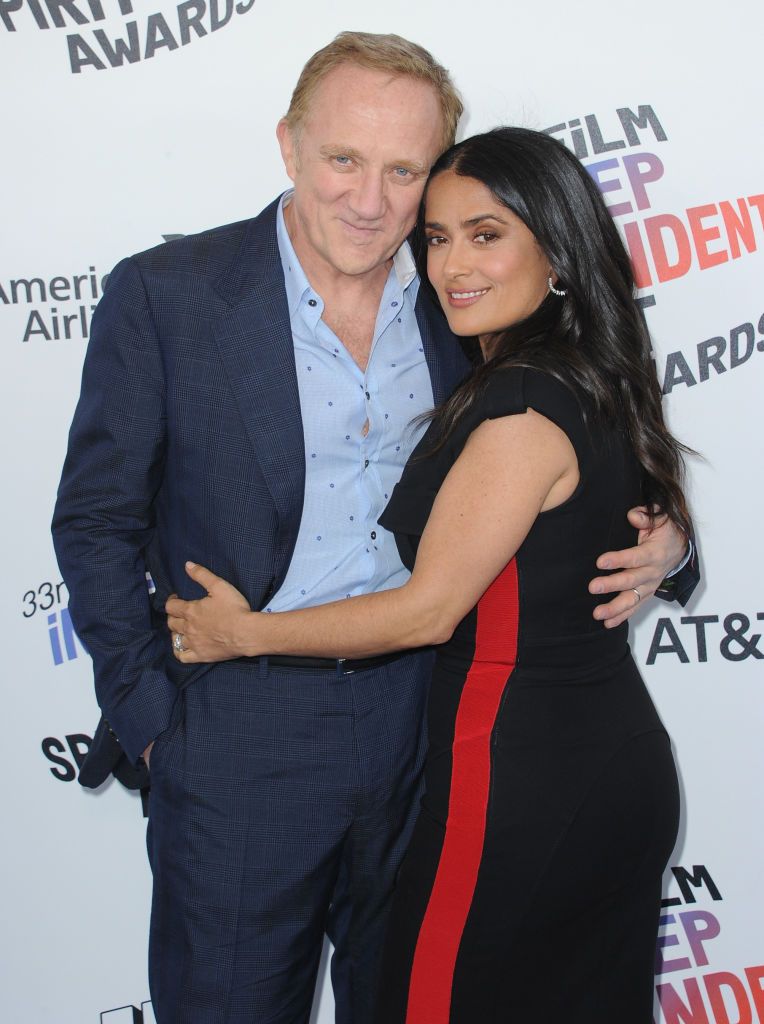 HAPPY BIRTHDAY VALENTINA
Salma, who welcomed Valentina in 2007 in Los Angeles, shared an adorable snap of herself holding her newborn baby, and captioned it:
"Valentina, I never wished for someone to exist as much as I wished for you to come into my life. Thank you for showing up thirteen years ago on a day like today, 'Peace Day', to illuminate our lives."
Valentina, who was born when Salma was 41, is the actress's only child, but she has three siblings from her father's previous relationships: brother François Pinault, 22, sister Mathilde Pinault, 19, and another brother, Augustin James Evangelista, who is also 13.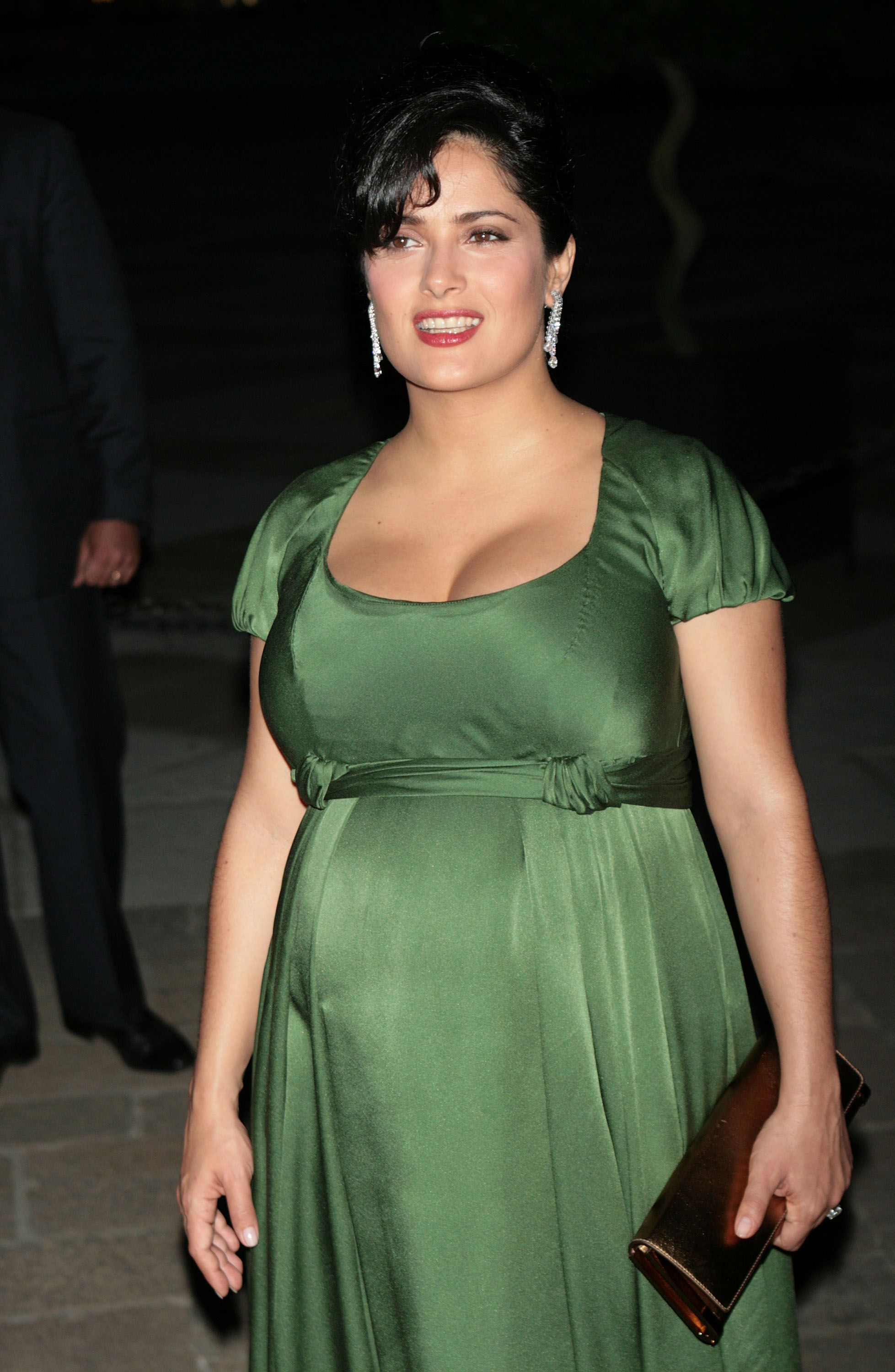 HOW MOM AND DAD MET
Salma revealed that she met François-Henri in 2006 at a ball at the Palazzo Grassi in romantic Venice, but the actress refuses to reveal details about their romantic love story.
But it had to have been love at first sight because a year later, Salma announced her engagement to François-Henri, and her pregnancy. When the couple met, François-Henri was expecting a child with supermodel Linda Evangelista, but the fact only became public after François-Henri and Salma's marriage in 2011.
Doctors had told Salma and François-Henri that Valentina would be born with Down's Syndrome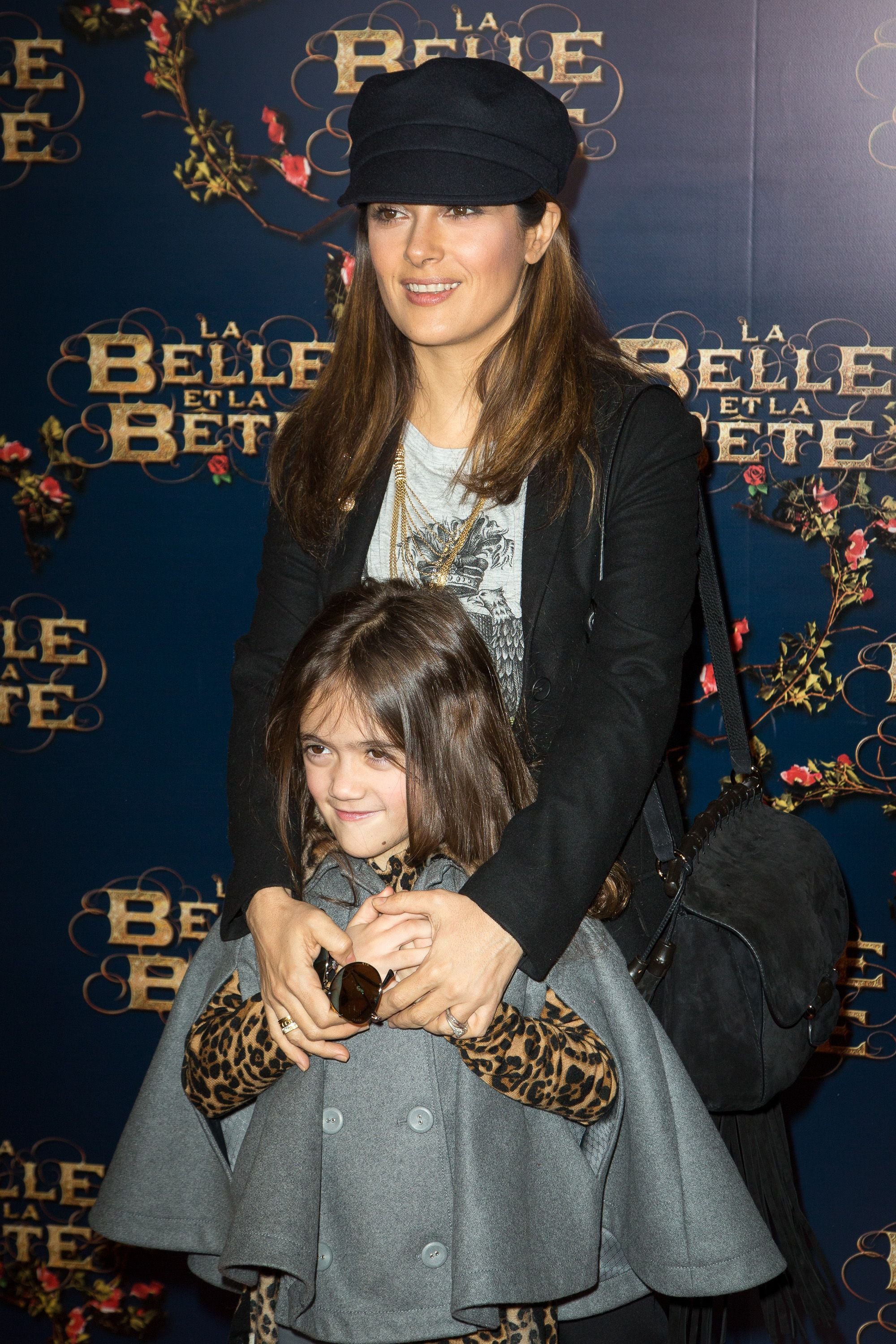 The nostalgic Salma posted a snap of herself in the last months of her pregnancy the day before Valentina's birthday, and captioned it in both English and her native Spanish:
"Tomorrow the tiny baby that formed inside my womb officially becomes a teen. They grow so fast..."⠀⠀⠀⠀⠀⠀⠀⠀⠀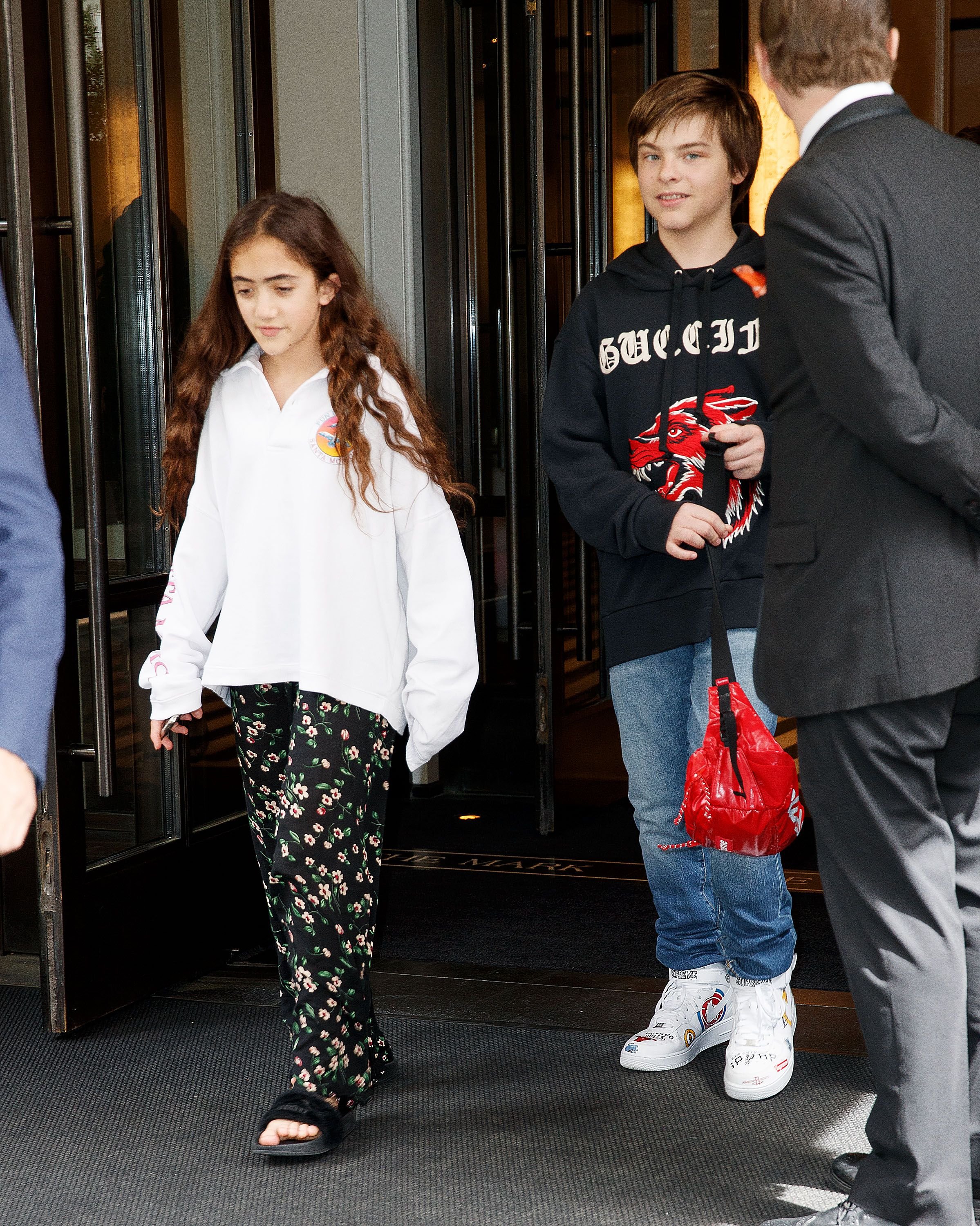 AN AGONIZING PREGNANCY
What fans don't realize is that when the snap showing Salma cradling her baby bump was taken, the actress was going through one of the most difficult moments in her life. 
Doctors had told Salma and François-Henri that Valentina would be born with Down's Syndrome, and Salma, who suffered from gestational diabetes, had nearly miscarried her longed-for baby. Salma's ordeal became public when Linda sued François-Henri for child support for her son, Augustin.
CHILD SUPPORT BATTLE
François-Henri revealed that he had asked Linda to delay the announcement of Augustin's paternity until after Valentina's birth, to spare Salma any further distress.
Linda took François-Henri to court for child support, because even though the supermodel is worth over $8 million, the French businessman is the heir to a massive $11.5 billion fashion empire.
BILLIONAIRE DAD
The Pinault family holdings include ownership of Gucci, Yves Saint Laurent, Bottega Veneta, Brioni, Balenciaga, Alexander McQueen, Boucheron, and Pomellato; not to mention Christie's auction house, French winery Château Latour, the newspaper Le Monde, and the TV network TF-1.
This means that one day Valentina will become a very wealthy young woman, along with her siblings, and cousins, since her grandfather is one of France's two richest men.
One of Linda's demands was that François-Henri must give her son a $12 million mansion on par to the one he had put in trust for the then four-year-old Valentina. Salma, however, made a point of remaining financially independent even after marrying the mega-rich François-Henri.
François-Henri and Salma keep Valentina out of the limelight as much as possible, but the actress has revealed that even though her daughter suffers from stage fright, she is completely at ease in front of the camera.
Salma has confessed that she had always wanted a lot of children, but sadly it was not to be. Giving birth to Valentina was her miracle, but she has poured out her love for her three stepchildren. She said:
"The huge blessing I've had is that my husband has three other children. So I have four. And they are all so different."
Salma has revealed that despite her many accomplishments, her greatest achievement is her happy marriage to François-Henri, and giving birth to her daughter, Valentina.