Chrishell Stause's Life after Justin Hartley's Divorce Filing — DWTS, Loss of Her Mom & More
Actress and real estate agent Chrishell Stause, best known for the Netflix reality TV show "Selling Sunset," is divorcing "This Is Us" actor Justin Hartley.
Born in July 1981, Stause has been active in the entertainment industry since 2005 when she started portraying Amanda Dillon in the famous soap opera "All My Children."
Apart from that, she worked on other TV projects like "Youthful Daze," "The Young and the Restless," and "Days of Our Lives." Most recently, Stause has been focusing her time on developing her skills as a real estate agent.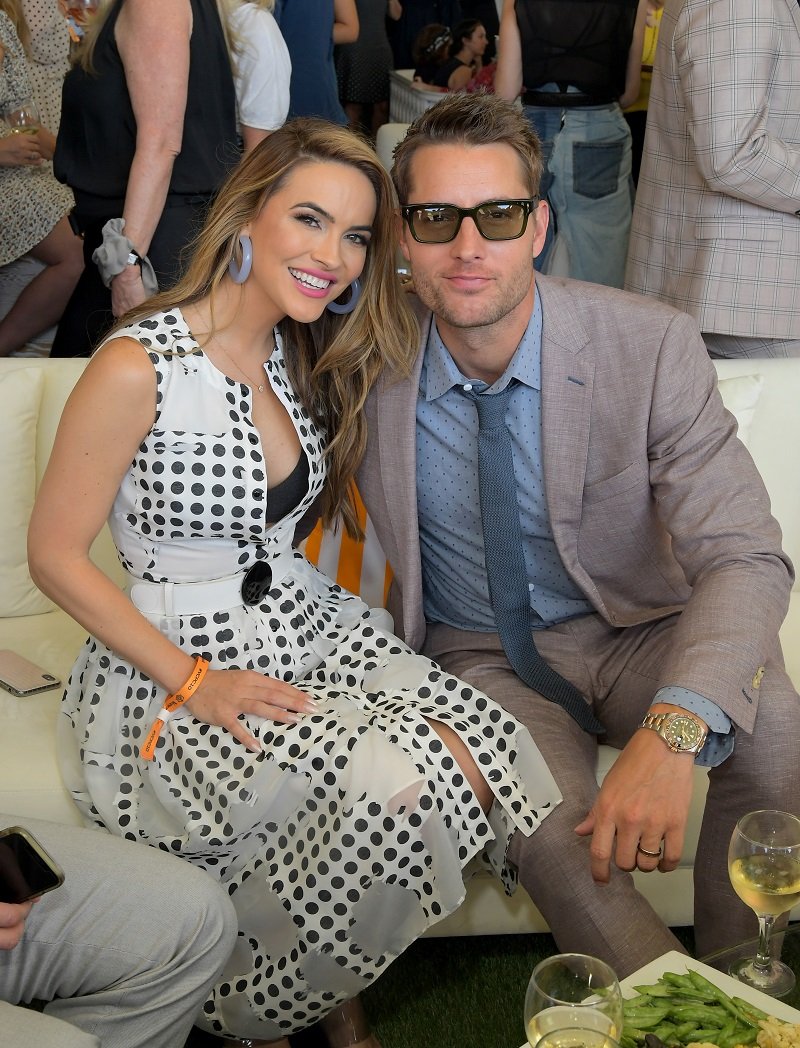 JUSTIN HARTLEY AND CHRISHELL STAUSE'S RELATIONSHIP
For that reason, she was included in the cast of "Selling Sunset," a Netflix reality TV series that shows real estate agents fighting over clients and properties in Los Angeles.
Chrishell Stause's broken relationship with her husband Justin Hartley, best known as Kevin Pearson in "This Is Us," was one of the main themes of "Selling Sunset" season three.
Hartley and Stause met each other years ago thanks to his ex-wife, actress Lindsay Korman, who worked with Stause on "All My Children."
Korman and Hartley, who share a daughter named Isabella, parted ways in 2012. Two years later, in January 2014, Hartley and Stause confirmed their relationship.
In July 2016, the couple announced their engagement, and on October 28, 2017, they tied the knot at Malibu's Calamigos Ranch. Stause revealed that the wedding "exceeded anything [she] could have ever imagined."
During an episode of "Selling Sunset," Chrishell Stause said that people often asked her when she would have children. Although she initially said that it was a private topic, she admitted to "totally" seeing herself "diving into that life."
CHRISHELL STAUSE AND JUSTIN HARTLEY'S SPLIT
While their relationship seemed to be on the right path, the couple made headlines in November 2019 after it was announced that Hartley had filed for divorce.
In the legal papers, he cited "irreconcilable differences" as the reason for their split, adding that they had been separated since July 8, 2019. Stause, on the other hand, would later list the date that her ex-partner filed for divorce as the date of their separation.
To make matters even more mysterious, Stause pointed out that Hartley's decision to file divorce papers caught her by surprise.
During an episode of the third season of "Selling Sunset," she told co-star Mary Fitzgerald that Hartley informed her of their divorce through a text message. Less than an hour later, the rest of the world knew about it.
[Chrishell Stause's] mother died of lung cancer in July 2020.
JUSTIN HARTLEY'S NEW GIRLFRIEND
Chrishell Stause added that there were better ways to handle the situation and that she felt as if her ex-partner didn't give them an opportunity to "figure things out." She said:
"When I think of marriage, I think of, you know, you work on things with people if they're not perfect. […] you don't go out looking for greener grass."
Speaking of greener grass, Justin Hartley wasted little-to-no time moving on. He is currently in a relationship with his former "Young and the Restless" co-star Sofia Pernas.
Shortly after Hartley and Pernas' relationship was announced, Stause admitted that the whole experience was "painful." She also said that anybody would be "heartbroken" to see how quickly and easily they could be replaced.
DEATH OF CHRISHELL STAUSE'S PARENTS
Things have been getting more complicated for Chrishell Stause as her mother died of lung cancer in July 2020. Only one year before, the actress' dad passed away from lung cancer, too.
On social media, Stause confessed that she was in "disbelief" about her mother's death, but also found comfort knowing that her father would be in heaven taking care of her.
Sadly, Stause has dealt with many heartbreaking situations in the past couple of years, but she is probably leaning on her career to go through everything. At the moment, she is competing in the 29th season of "Dancing with the Stars," and she is doing a great job.
Apart from that, Chrishell Stause pointed out that she is ready to start dating again, so it is fair to say that better days will come for the actress.