Chris Brown's Mom Is Chic in a Body-Hugging Black Jumpsuit and Sunglasses — Check Out Her Look
Chris Brown's mom recently stunned her fans after taking to social media with a shot of herself dressed in a black jumpsuit as she exits a car. 
Chris Brown's mom, Joyce Hawkins, is one of the hottest celebrity mothers out there! The beautiful woman recently took to Instagram with a photo that captured her exiting a car and dressed in a black armless jumpsuit and a pair of neon green sneakers. She captioned the post,
"ARIZONA!!! ITS BEEN AMAZING. HOPE TO SEE YOU SOON!!!"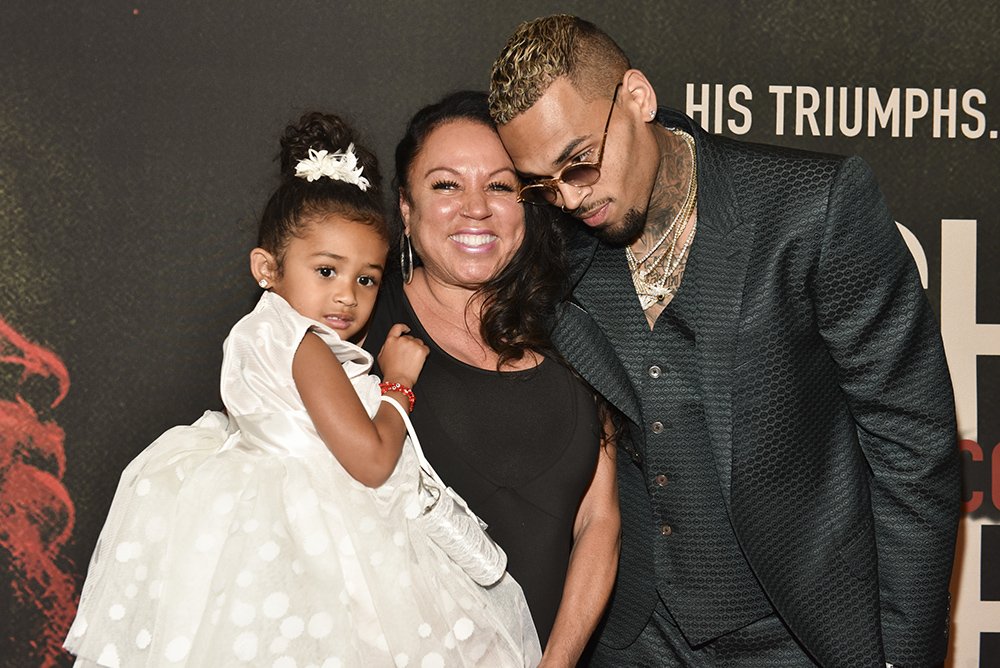 In the comments section, fans of the gorgeous celebrity mom had only sweet words for her. Those from Arizona where she departed praised her and her team for their stellar behavior.
One fan wrote, "We were very happy to have you and be graced with you and your people. You all were so awesome, and just know you have LOTS OF LOVE IN AZ!!! Can't wait until next time. See you soon!"
Hawkins ranks pretty high on the list of gorgeous celebrity mothers. There have been speculations that she had fillers or some kind of cosmetic surgery because the attractive woman only seems to be aging backward. 
Towards the end of September, she shared a selfie of herself with minimal makeup on. She looked half her age and fans just wanted to know what skincare routine she is on. 
Hawkins had her hair in a half-up, half-down hairstyle for the selfie and she wore a pair of large gold hoop earrings. Her makeup was simple; she had on a set of false cosmetic eyelashes and a dash of pink lipgloss. 
Hawkins and her son share a very powerful connection. In May, the talented singer took to his Instagram page to post a tribute dedicated to his mom in honor of mother's day.  
Brown has two kids of his own - Royalty, whom he shares with his ex, Nia Guzman, and Aeko Catori, his 10-month-old son with Ammika Harris. 
[Royalty] is already conscious of being aesthetically presentable.
Royalty made headlines recently when her Instagram page hit a million followers. While her father joined her to celebrate the fantastic feat, other parents have expressed concern over it. 
Royalty is only six years old, yet she has been raised to believe that having an excessive amount of followers on social media is what being successful means. This may lead to her developing issues in the future. 
At her young age, she is already conscious of being aesthetically presentable because she knows that the only way to keep people's attention is by looking good for the camera and posting things her fans may find likable. 
Fans hope the adorable little girl will not lose her head to the digital world's demands even as they celebrate the achievement with her.