Rebel Wilson Jokes She and Boyfriend Jacob Busch Do a Lot of Exercise Together Amid Weight Loss
Rebel Wilson and her boyfriend Jacob Busch are apparently quite active on the health front. In a funny new post, Wilson joked about the pair's exercise habits. 
On Monday, Rebel Wilson took to Instagram to amuse fans with a new post about her boyfriend, Jacob Busch. Wilson, 40, recently officialized the pair's relationship during a trip to Monaco last month. 
As the couple attended Prince Albert's Planetary Health Gala, Wilson showed off her new man and also made her red carpet debut since undergoing her Year of Health journey. Her latest post with Busch is found below.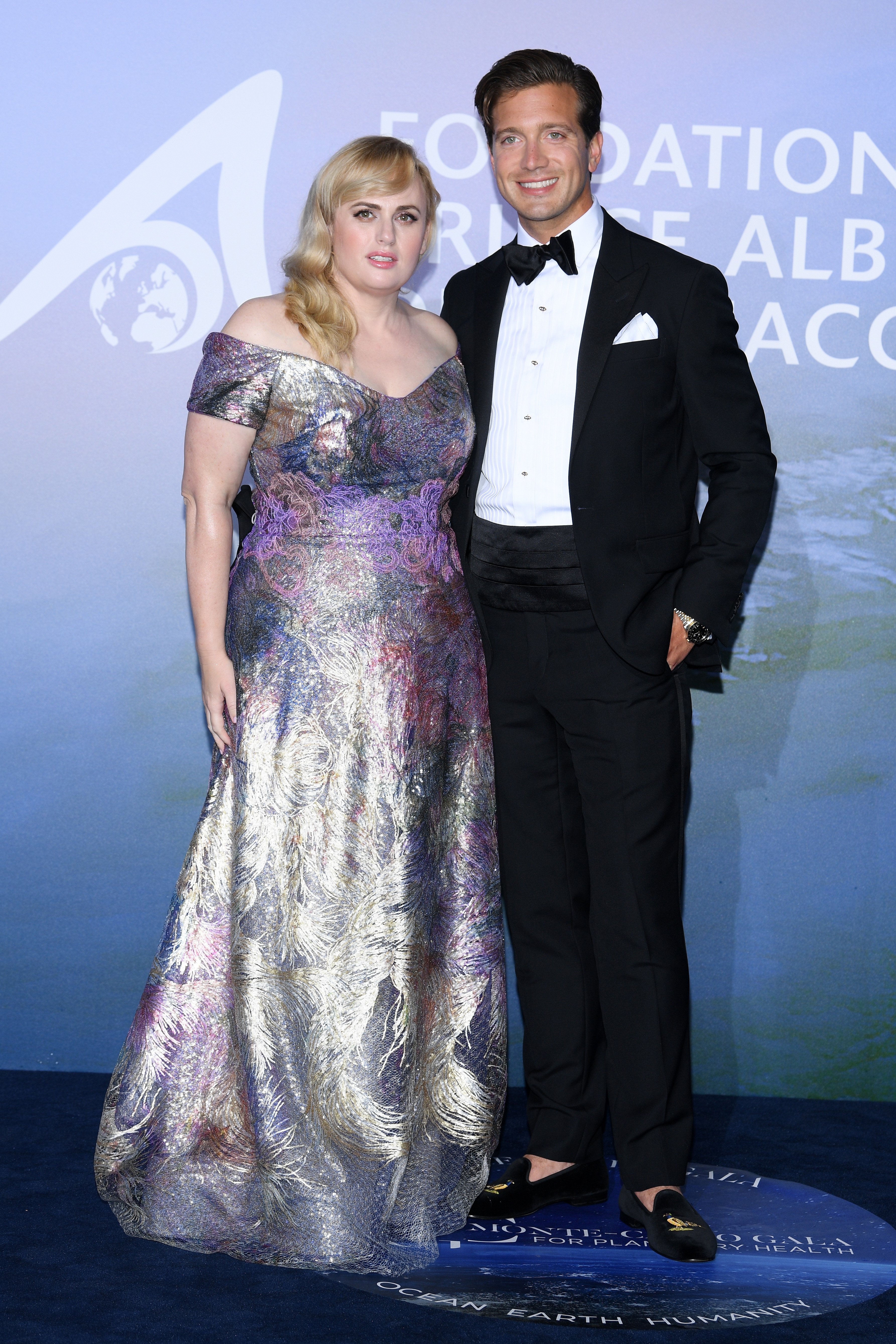 WILSON'S HILARIOUS CAPTION
Busch and Wilson reportedly met last year. They began dating during the onset of the coronavirus earlier this year. Last month, a source through People confirmed the couple was romantically involved.
In her new post, Wilson insinuated that she and Busch were definitely on a certain level of intimacy with their relationship. She wrote, "We do a lot of exercise together," in the caption of her post. 
The "Bridesmaids" actress included an emoji with a zany wink and one tongue sticking out, conveying her playfulness. In the comments, many fans seem to have gotten her message and shared jokes in return.
COUPLE SELFIE PHOTO
Wilson's photo was an outdoor selfie of her and Busch both wearing black t-shirts. The two appeared to be on a dock somewhere as they matched in dark sunglasses. Wilson's shades were a little more flashy. 
Busch, one of the heirs to the Anheuser-Busch brewing dynasty, wore a bright grin as he stood next to his girlfriend. In a recent report, Busch was praised for being the perfect match for Wilson. 
BUSCH'S PERSONALITY
People spoke to a source who claimed that Busch's mannerisms were somewhat traditional. "He's a gentleman," said the unknown informant, who added that Busch is health-conscious. 
The alleged millionaire has been supportive of Wilson's health journey. Earlier this month, he commented underneath a selfie Wilson took, writing simply, "Beautiful." The post saw Wilson in a black dress and bangs. 
A FEW POUNDS TO GO
Wilson has been regularly updating fans over the past few months on her progress. On October 1, one source estimated that she had about 13 to 17 pounds to go to reach her goal weight. 
The source further stated that Wilson was putting in more effort than ever to reach her desired weight before the year ends. Based on her consistency, it definitely looks like she might do it.