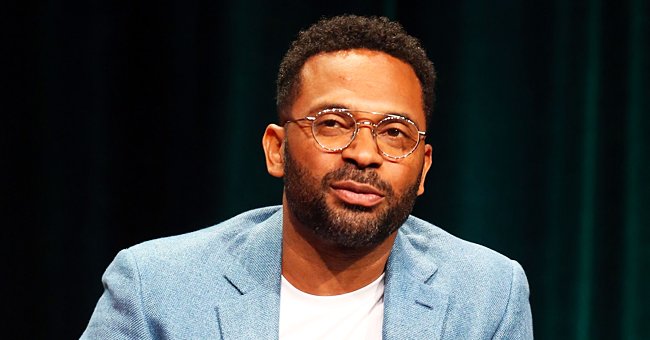 Getty Images
Mike Epps' Youngest Daughter Indiana Wears a Captain's Hat in a Cute Photo with Her Dad
The comedy actor shared the adorable photo of his little baby boy as they enjoyed a boat ride with the family.
Mike Epps, 46, is the proud father of five children, four of them from previous relationships, and his youngest shared with his wife, TV producer Kyra Robinson Epps.
His happiness over his marriage and his new daughter is often felt by his followers when he shares pictures of moments he enjoys with his family.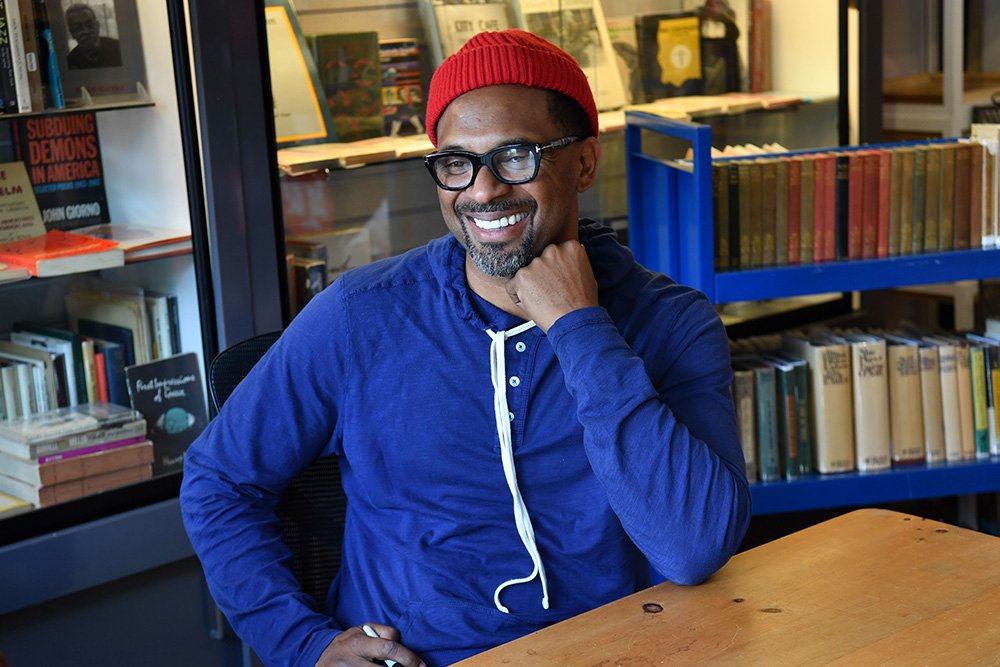 Mike Epps promoting his book "Unsuccessful Thug" at A Cappella Books in Atlanta, Georgia in May 2018. I Image: Getty Images.
One such moment was captured by a cute and funny photo he shared recently in which he has his daughter Indiana Rose Epps in his arms.
The little baby who was born last March was wearing a captain's hat while her father assured that she is the one in command of the boat. Epps wrote along with the image:
"We gotta a new captain runnin the ship." (heart emoticon)
COMPLETE HAPPINESS
The birth of Indiana, who is Robinson's first daughter, completed the couple's happiness. They were married in June 2019. During the sweet wait, the happy mother showed the progress of her pregnancy.
After giving birth, the proud mother published the first image of the little girl with some sweet words: "Mommy loves you beyond what I can even understand." The father was not far behind, sharing a video showing the newest addition to the Epps family.
SIX GIRLS
Epps has many women in his life: the first is his wife, Kyra, of course. To her are added the 5 daughters that the comedian has. From his previous relationships, he is the father of Madison, 13, Moriah, 15, Makayla, 20, and Bria, 27.
Although he is very grateful and proud of his daughters, he admits that he would like to have the happiness of having a male child.
The actor has commented that all of his five daughters are No. 1 in his eyes. He is proud that his daughters are good, intelligent girls and a blessing in his life.
He has also said that having daughters has changed his life and tastes, including musicals, as he grew up listening to hip hop that sometimes has lyrics that denigrate women.
But after they started having daughters, everything changed. In them, he sees his mother, his sister, and his aunts and they are all valuable women.
Although he is very grateful and proud of his daughters, he admits that he would like to have the happiness of having a male child.
SPECTACULAR WEDDING
The couple got married at the Resort at Pelican Hill in California before 200 guests among family and close friends. With a dazzling view of the Pacific Ocean before them, the bride and groom exchanged vows.
The ceremony was carefully planned and every detail chosen was to show good taste and the love of the Epps spouses.
The shared photos of the big event were breathtaking. They both looked spectacular and the entire celebration setting was amazing.
Please fill in your e-mail so we can share with you our top stories!