'All about That Bass' Singer Meghan Trainor Shares Pregnancy News with Hoda & Jenna on 'Today'
Meghan Trainor excitedly announced on the "TODAY" show with Hoda and Jenna that she expects her first child. Unknowingly, baby Trainor already collaborated with mom on her latest project.
While Meghan Trainor became well-known for her pop hits like "No" and "All About That Bass," it's now all about her baby, as she excitedly shared the news during a surprise visit to "TODAY."
The pop singer is over the moon since she previously expressed her dreams of having many children with her husband, Daryl Sabara. Still very much in love, Trainor and Sabara got hitched in December 2018 on her birthday following an engagement that lasted a year.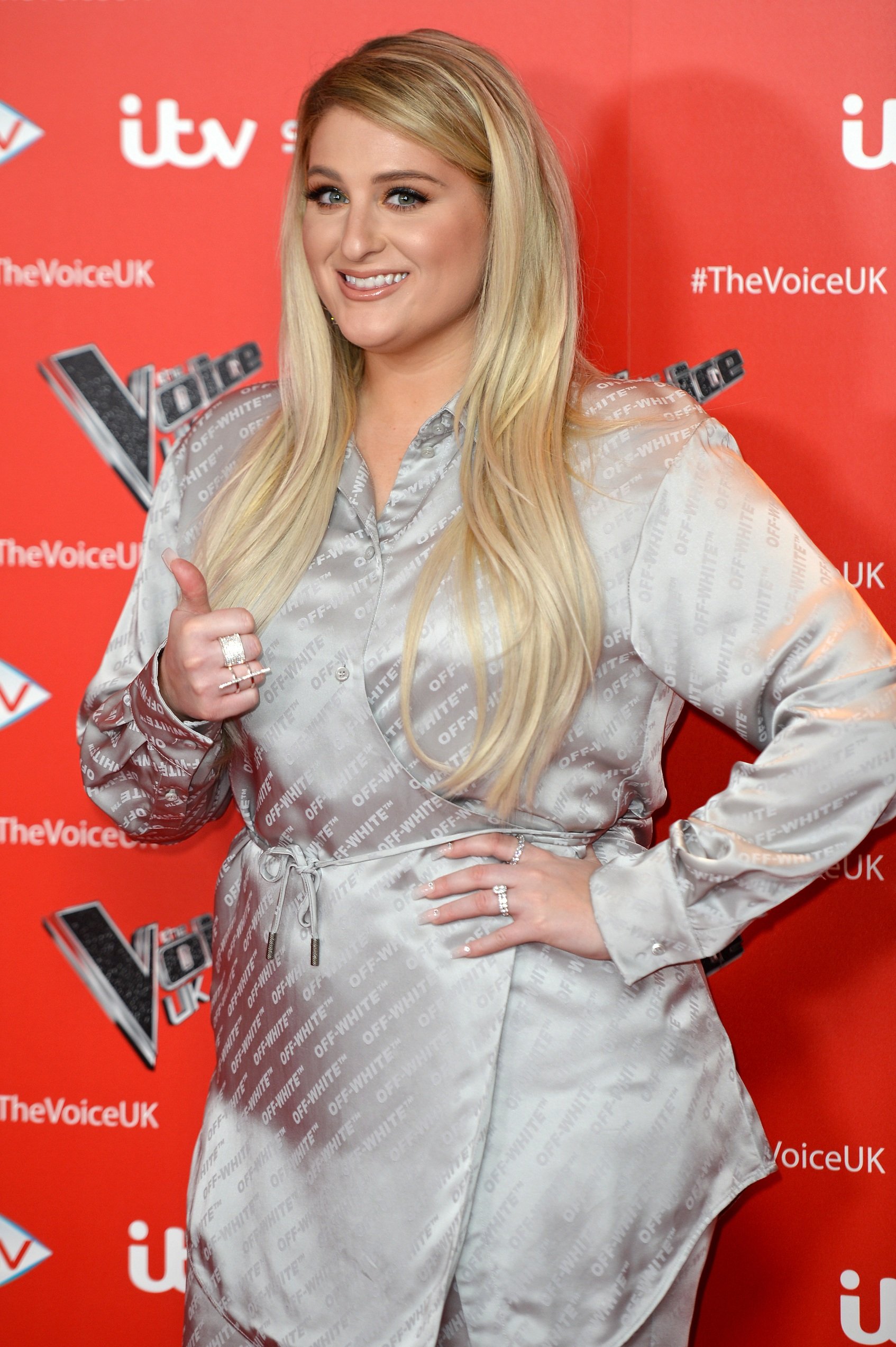 A DREAM COME TRUE FOR TRAINOR
Now, they can't wait to officially become a family of three, and Trainor got so excited knowing that she was going to share the news with Jenna and Hoda that she could hardly sleep the night before. 
"We were thinking about who do I tell first, and I was like, I told Hoda since I was 19 going to the TODAY show (that) I will have the most babies in the world," Trainor said. "It finally happened, and we're so excited."
MANY BABIES ALL AT ONCE
Even though the singer still wants many children, she would prefer to have as many of them at once, as she told E! late last year. During a quick chat with the publication, Trainor said that she would love to have triplets and added:
"I want to get it all done at one time and be like, pop them in there. You know what I'm saying? Let's knock it out. Let's do it at once."
ALREADY WORKING TOGETHER
Feeling blessed, Trainor told Hoda and Jenna that she's already halfway through a "very easy" pregnancy so far. Additionally, the singer had also been working on her holiday album titled "A Very Trainor Christmas," which feels like it's their first album together.
It's become more and more of a struggle to look stylish.
Trainor's been pregnant since she started working on the album "A Very Trainor Christmas," which is due out October 30, and her baby news came shortly after the announcement of her album last month.
BABIES ABOUND
Relatedly, talkshow host Meghan McCain is also pregnant with her first child, and she's been keeping her journey to motherhood private. Since receiving nasty comments about her late father on social media, McCain decided to keep her private life away from the spotlight.
However, with weeks to go until her due date, McCain recently said that it's become more and more of a struggle to look stylish since she's feeling "like Shamu." Even so, McCain and her husband Ben Domenech can't wait for the arrival of the firstborn.