See 'The View's' Meghan McCain's Heartfelt Message to Co-host Joy Behar on Her 78th Birthday
Meghan McCain sent the person she most loves to fight with in this world the sweetest tribute in celebration of her birthday - her co-host on "The View," Joy Behar. 
As an original co-host on the talk show created by Barbara Walters, Joy Behar became synonymous with "The View." So on Behar's birthday, Meghan McCain made sure to share how much she's come to care about her over the years.
McCain's touching tribute to Behar also came after both addressed rumors that they would be leaving the show soon. Since McCain is pregnant, it opened the question of whether she would return after taking maternity leave. Behar's intentions came into the spotlight after Variety published an article about her alleged retirement plans.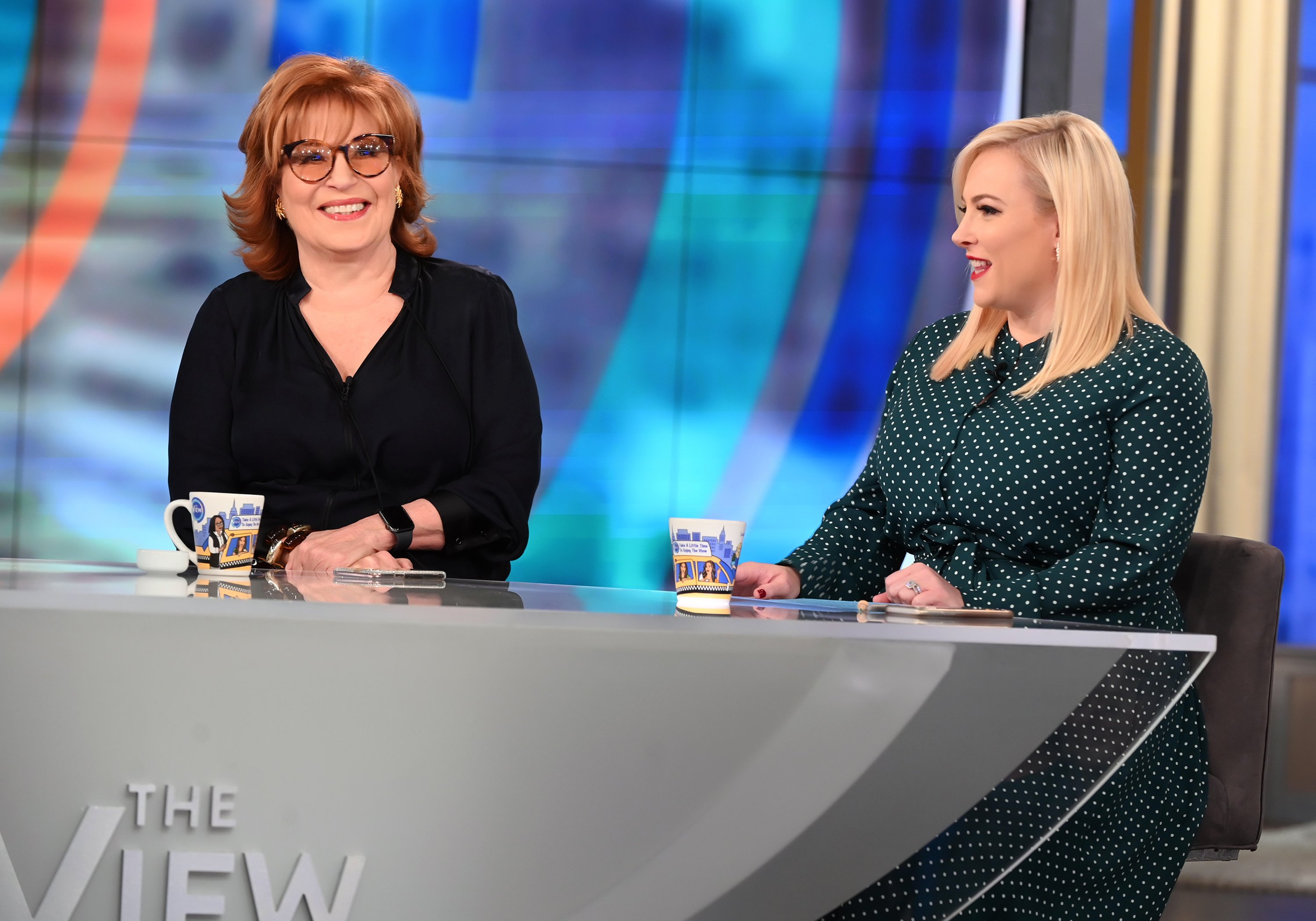 WARM BIRTHDAY WISHES
However, with Behar celebrating her 78th birthday, McCain reached out with a sweet message to a woman she had come to love and respect through the years. 
"Happy Birthday to my favorite liberal sparring partner @JoyVBehar - there's no one I love fighting with more," McCain wrote alongside a festive picture of them. "You are a true powerhouse and ultimate original! Grateful to call you a friend."
The popular talk show host previously joked that her ability to make an excellent liberal sparring partner is what provides right-wing journalists with employment since they regularly bash her views, but it also tags onto her reason for being on television.
McCain's fiery side came out when a viewer asked if she planned on returning to "The View" after her child's birth.
BEHAR IS NOT LEAVING
In April, Behar responded to a claim made by Variety writer Ramin Setoodeh that she wanted to retire when her contract expires in 2022. According to the 78-year-old, she plans on staying on TV as long as she can. Addressing it in a segment of "The View," Behar adamantly said:
"Let me say that rumors of my retirement have been greatly exaggerated. Where am I going to go? What will I do? I need to be on television."
MCCAIN IS NOT LEAVING EITHER
Two months ago, McCain also found herself responding to rumors that "The View" would soon be in her rearview.  During an appearance on Andy Cohen's show "Watch What Happens Live," McCain's fiery side came out when a viewer asked if she planned on returning to "The View" after her child's birth.
Annoyed that "everyone" keeps asking her about her work status "every 20 seconds," McCain snapped that she would be returning, adding that its an election cycle. While the thought of quitting the talk show during an election cycle doesn't cross her mind, how fortunate she is now, undoubtedly does. 
Our @JoyVBehar sets the record straight on rumors she's leaving @TheView: "I'm not leaving the show!"

"The rumors of my retirement have been greatly exaggerated." https://t.co/f8u2wbJuik pic.twitter.com/fRGvrgFBr8

— The View (@TheView) April 9, 2020
McCain began co-hosting on "The View" four years ago, and she is still in awe of co-host Whoopi Goldberg as well, describing them working together as "totally surreal" and as "a privilege."
Whoopi Goldberg has a strong personality, and the same goes for McCain, so the pair have been involved in heated arguments over the years, but it just made McCain respect her more. 
The 35-year-old thinks so highly of Goldberg's ability to handle all the strong ladies together, that she previously said she would not be on "The View" had it not been for Goldberg's participation.