'101 Dalmatians' Star Glenn Close Recreates Iconic Cruella de Vil Costume with Homemade Items
Glenn Close recently shared a picture of herself donning a homemade costume in honor of Cruella de Vil. The legendary actress left fans stunned with her impressive recreation of the look.
Halloween might still be a few weeks away, but Glenn Close is getting an early start. The legendary actress took to Instagram to share a picture of herself sporting an iconic look.
Close's recent post saw her dressed in a costume for Cruella de Vil, a character she acted in the 1996 movie "101 Dalmatians." Her role in the film earned her a Golden Globe nomination.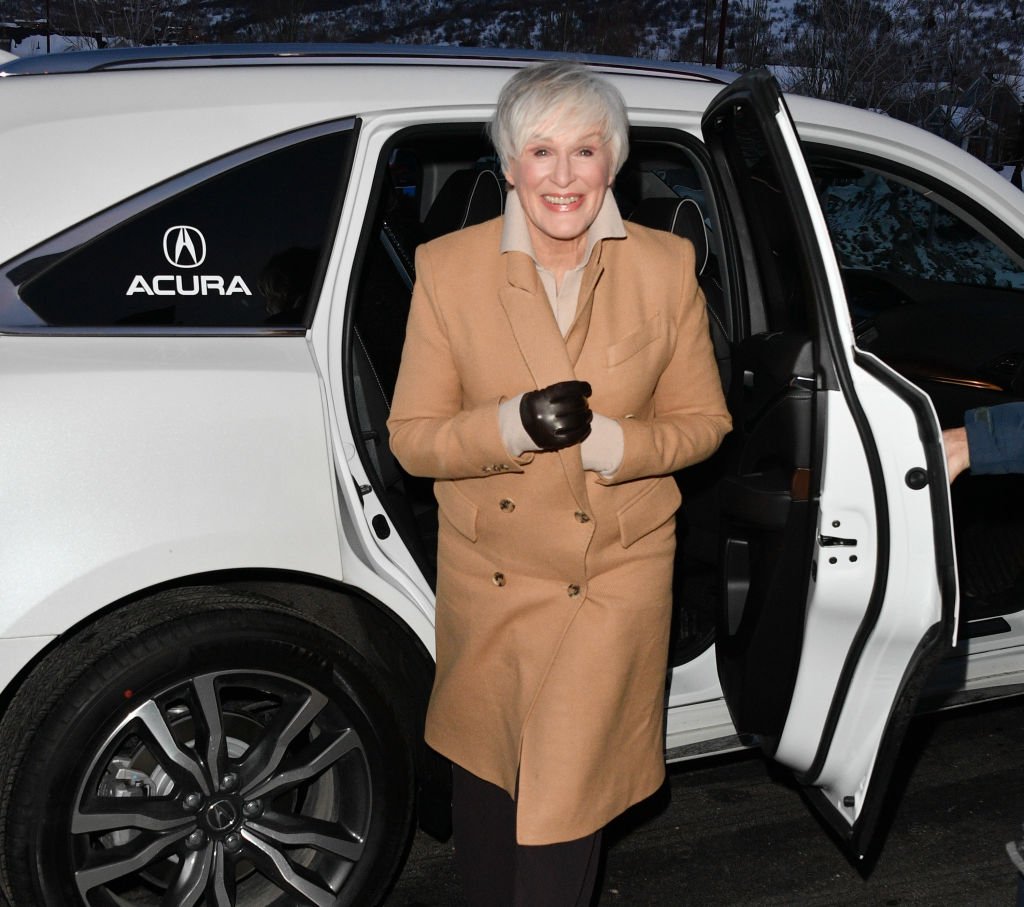 To recreate the look, Close rocked a black and white wig, which she ordered online. Placed on the wig were Dalmatian puppy ears purchased from a local store. Close substituted Vil's red cigarette holder with a chopstick painted red.
The actress also wore red and black gloves with long black nails attached to the tip. The actress also donned a leopard print scarf around her neck and put on a black suede coat. Close finished off the look with pale and gaunt makeup and bright red lipstick.
In her caption, the actress revealed that she was preparing for the Bette Midler's virtual "Hocus Pocus Halloween Takeover," a fundraiser set to hold on October 30th. Shortly after sharing the post, fans and followers took to the comments section where they marveled about Close's innovative costume and how well she nailed the look.
She took a trip down memory lane after sharing a throwback photo of herself from her days acting in the 2004 movie "Stepford Wives."
One user gushed that Close just made 2020 better, while another described the picture as the best thing on Instagram. Many others also described the look as iconic. Close's recent post is not the first time she is leaving fans in awe.
Last month, she took a trip down memory lane after sharing a throwback photo of herself from her days acting in the 2004 movie "Stepford Wives." In the snap, Close posed in her dressing room, donning a nude corset that showed off her incredible body.
The actress also proudly flaunted her full hair and makeup. At the time, the actress was 56. In "Stepford Wives," Close acted as Claire Wellington, a woman who created a town where women were forced to display their beauty and take up antiquated gender roles.
Close is, however, nothing like her character in the movie. Now 73, the actress enjoys the simple things of life, like exploring nature and hiking. She can be referred to as the absolute outdoor person.
Over the years, Close has continuously found a way to keep fans in awe of her. Whether through her acting talent or her costume-making skills, she has indeed lived up to her title as an icon.