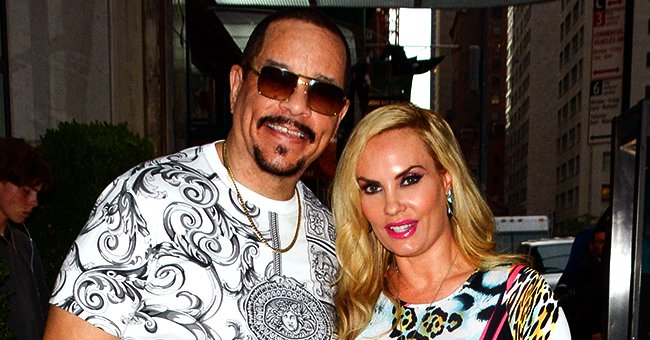 GettyImages
Ice-T's Daughter Chanel Looks Adorable Posing with Halloween Decorations in a Blue Sweatsuit
Ice-T and Coco Austin's daughter Chanel Nicole Marrow is in a full Halloween mode as she gears up to celebrate the occasion at the end of October. Take a look at her decorations.
Things are getting pretty spooky in the Marrow household! Ice-T and Coco's cute baby daughter Chanel is getting ready to celebrate the creepiest day of the year with some amazing decorations.
In a photo shared by Coco, the 4-year-old tried her best to give her the toughest look while sitting on a statue of a dog. The life-like statue had a fiery gold Halloween mask on.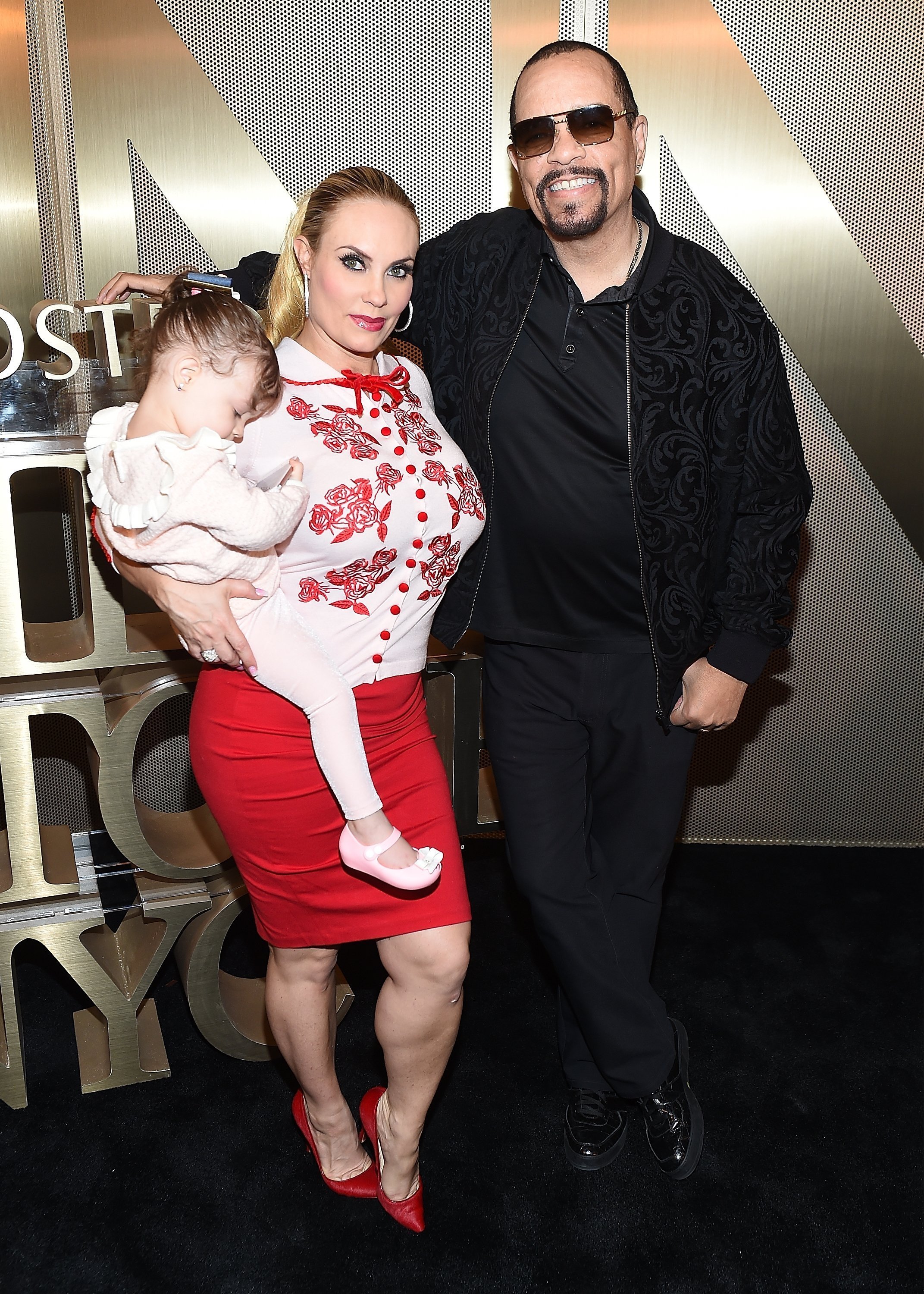 Coco Austin, Chanel, and Ice-T at the Nordstrom Men's NYC Store Opening on April 10, 2018. | Source: Getty Images
CHANEL'S "TOUGH GIRL" LOOK
A decorative tombstone with a carved skull stood out in the background. Amid the chilling elements, Chanel looked cuter than ever even though she had the tough girl look going on.
The baby girl let her growing curly hair loose as she bent one of her knees to pose for the camera. She looked adorable in the navy-blue loungewear which she paired with light-blue sneakers.
The same picture was shared in her personal Instagram account which is run by her parents. "Decorating for Halloween is so much fun!" the caption read. While she has fun decorating, fans would love to keep up!
Chanel might still be breastfeeding, but she also enjoys solid food, especially meat.
CHANEL AND COCO'S BONDING MOMENT
Chanel is the darling of her home. She might be her dad's copy, but she spends more time with her mom which reflects on Coco's Instagram posts. More recently, she shared a photo of herself watching her baby doze off and it was as heartwarming as could be.
The snap was undeniably adorable, but it was the caption that caught many of her fans' attention because she included a hashtag revealing that she still breastfeeds Chanel. Most of them could relate to her and took to the comments section to share their experiences of breastfeeding.
FANS SLAMMED COCO FOR BREASTFEEDING
However, there were some fans who thought it was not appropriate for Coco to be breastfeeding her 4-year-old kid. One of the commenters went as far as calling it a "weird fetish" while another fan said it was "not cool."
This is not the first time that fans criticized the mother-of-one for breastfeeding her child. Back in March, she shared an Instagram post of herself breastfeeding Chanel to say that she got props in the breastfeeding community and women appreciate her for being real about it.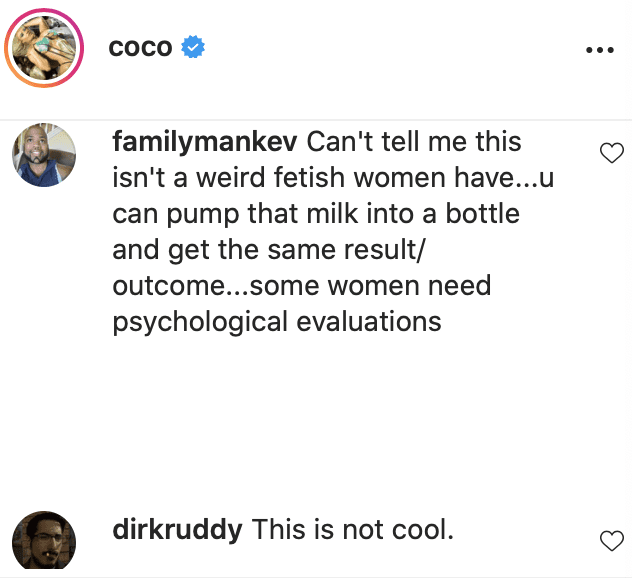 A fan's comment on Coco's photo. | Source: Instagram/coco
COCO LIVES HER TRUTH
Chanel might still be breastfeeding, but she also enjoys solid food, especially meat. Coco admitted in the post that nursing her daughter is more about comfort at this point and thanked those who get where she is coming from.
Despite all the hate, Coco continues to live her truth and does what is best for her baby girl. She continues to talk about breastfeeding her child and even has a blog about it so that other breastfeeding women feel like they are not alone.
Please fill in your e-mail so we can share with you our top stories!