Eva Marcille Shows Sweet Pic with Her Daughter Marley & Husband Mike Sterling Carving a Pumpkin
American actress, model, and television personality Eva Marcille shared a sweet photo of her daughter Marley and her husband, Mike Sterling carving a pumpkin on her Instagram feed. 
In an adorable photo on her Instagram feed, American actress and television personality Eva Marcille's daughter Marley was seen sharing a sweet moment with her stepfather, Mike Sterling, as they carved a pumpkin. 
In the photo, Sterling and the 6-year-old stood by a table in what seemed like a busy classroom. There was a giant pumpkin on the tabletop and the father and daughter were locked in deep concentration as Marley worked away at carving.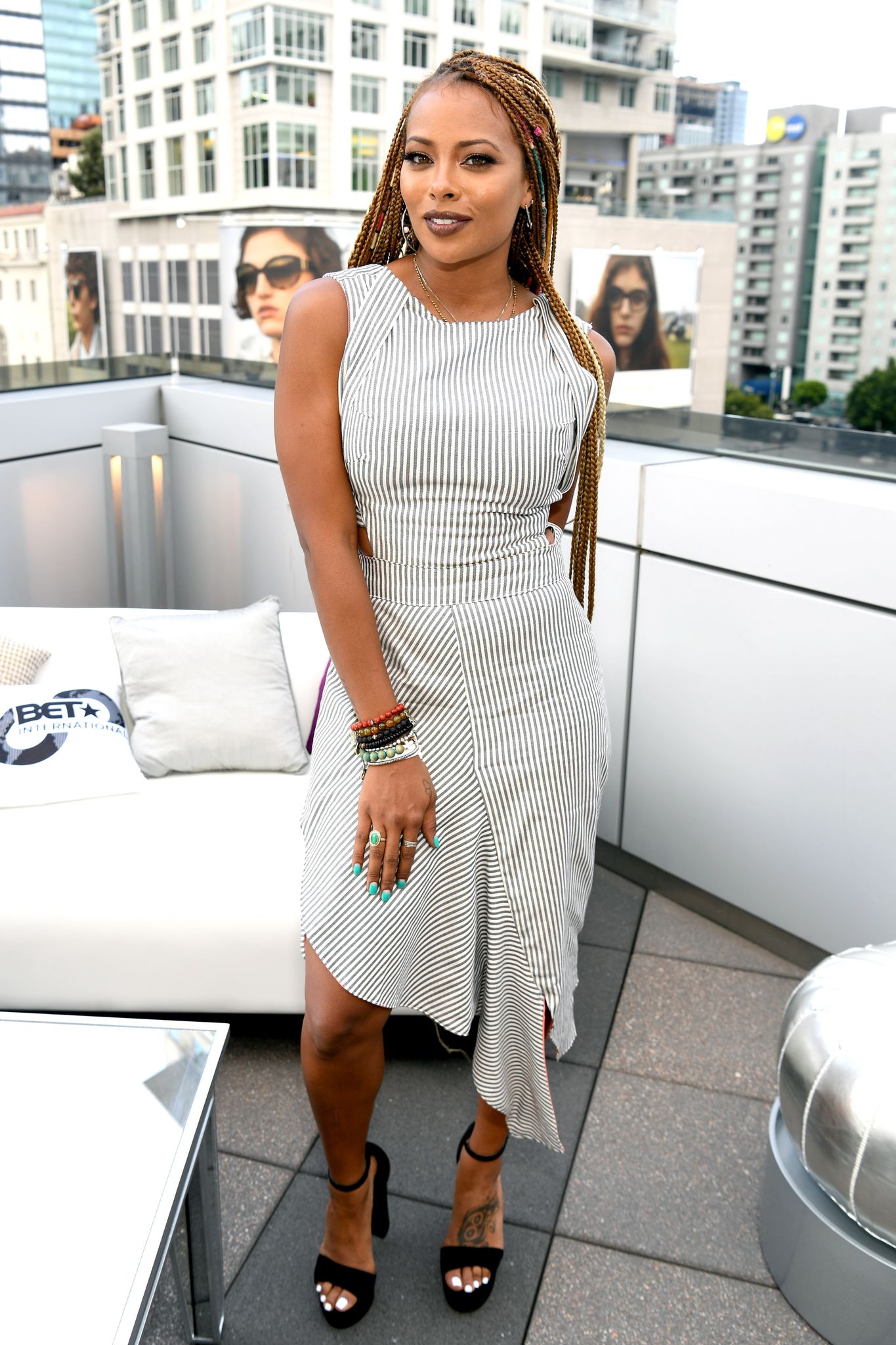 With a green marker in hand, the beautiful little girl was clad in a black long-sleeved round-necked top and had her long brown dreadlocks falling down the sides of her face. 
Sterling, on the other hand, was casually dressed. He had on a black hoodie and pants and coupled the look with a black watch. He then gave the camera a perfect view of his wedding band as he rested his hand on the pumpkin. Marcille captioned: 
"Marley Rae carving her pumpkin ? with Daddy!!!! It's the little things #GirlDad @miketsterling."
Marcille is a loving mother of three. She and Sterling share her two sons, Michael Todd Jr. born in April 2018, and Maverick born in September 2019. Marley was from the star's previous relationship with Kevin McCall.
In a bid to further solidify their family unit, earlier this year, during an episode of "The Real Housewives of Atlanta," the actress revealed that she wanted her daughter to share the same surname as everyone else in the family. 
Recently, the rapper implied that Marcille was having an affair with rapper Missy Elliot. 
Marcille further revealed that Marley had no idea Sterling was not her biological father as he had been a father to her since she was 15 months old. She also added that she and McCall split when her daughter was 2-months-old and he was not involved in her life. 
In 2019, Marcille and McCall were entangled in a very public child custody battle. McCall appealed for an amended custody agreement, filing for joint physical and legal custody of Marley. 
McCall claimed that after his split with the actress, she moved and intentionally kept him away from his daughter. He also appealed for Marley's last name to be changed back to McCall. 
The requests were, however, permanently dismissed because the rapper failed to prove that he had put in place a custody agreement and that he paid child support to Marcille.
After the messy split, McCall, in a bid to vent, developed the habit of tearing down the model through several derogatory posts on his social media. Recently, the rapper implied that Marcille was having an affair with rapper Missy Elliot. 
He quipped that he felt sorry for Sterling because he did not know about the Dubai trips the industry ran through ex-models. He dramatically added that he was grateful he made it out alive. The truth in these allegations has, however, not been attested.