Dog the Bounty Hunter Remembers Iconic Rock Star Eddie Van Halen Hours after His Death
TV personality Dog the Bounty Hunter pays a heartwarming tribute to late American musician, Eddie Van Halen, with a lovely photo of the musician smiling during a performance.
Recently widowed TV star, Duane `Dog' Chapman mourns the death of American songwriter Eddie Van Halen who passed away after a long battle with throat cancer.
The Bail bondsman recently shared a photo of the late guitarist on Instagram, with a heart-wrenching caption that revealed the guitar-genius passing away from cancer.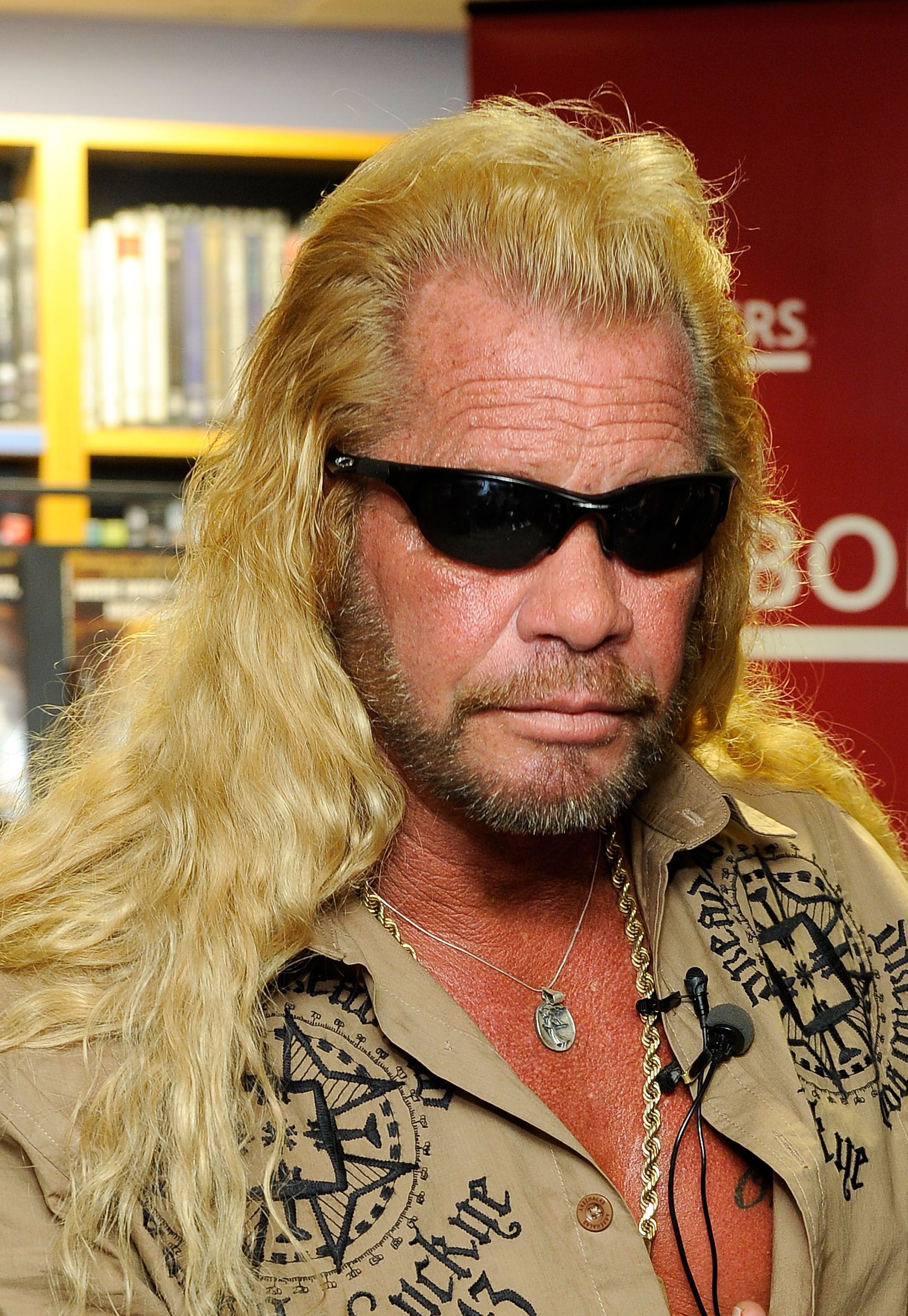 In the shot, the rockstar stands smiling while holding a guitar in a strum with the performance stage props in the background.  Halen is seen rocking a long-sleeved white tee with two buttons undone at the neck, hair slightly ruffled, giving him a laid-back look.
[Eddie Van Halen] came to the limelight with his iconic guitar solo on Michael Jackson's hit track "Beat It."
The Legendary rockstar passed away after a 10-year-long and arduous battle with throat cancer. He died surrounded by his wife Janie, his ex-wife, brother, and his son Wolfgang at his bedside.
The son of the deceased, Wolfgang Van Halen, disclosed the news of his father's death in a shared eulogy on Instagram. Part of the long caption read:
"My father, Edward Lodewijk Van Halen, has lost his long and arduous battle with cancer."
Reminiscent of the precious memories they shared as a father, son, colleagues, and mentor, he revealed how much of a gift the Icon was and that he was heartbroken. Several celebrities also took to social media to share the family's grief and send their condolences.
Considered one of the best and most influential guitarists, the late guitarist formed his rock group with his brother Alex, in 1972. He was the main songwriter on their debut album in 1978. 
The legend himself came to the limelight with his iconic guitar solo on Michael Jackson's hit track, "Beat It." The music group Van Halen was inducted into the music hall of fame in 2007.
Just a year after losing his wife to throat cancer, Dog the Hunter found a new love interest who has been able to break him of some old habits.
In an exclusive interview with Daily Mail, Chapman and his fiancée shared how their connection was stronger because of the shared loss of being recently widowed.
Saying a cupid shot him, Dog admitted his resolution never to remarry was changed when he met Francie Frane.