Check Out GUHH Star Angela Simmons as She Stuns in a Dark Red Outfit with Massive Earrings
Angela Simmons is a stunning beauty, and as always, the reality star dazzled fans with brand new pictures of herself donning a dark red outfit and dramatic jewelry to finish off her look.
Angela Simmons shared new photos on her Instagram and the reality star looked nothing short of beautiful in a dark red ensemble.
Taking to Instagram, Simmons shared photos of herself donning a dark red silk robe and lacy black gloves. The reality star accessorized with jewelry comprising of a bracelet, multiple necklaces, and massive silver earrings.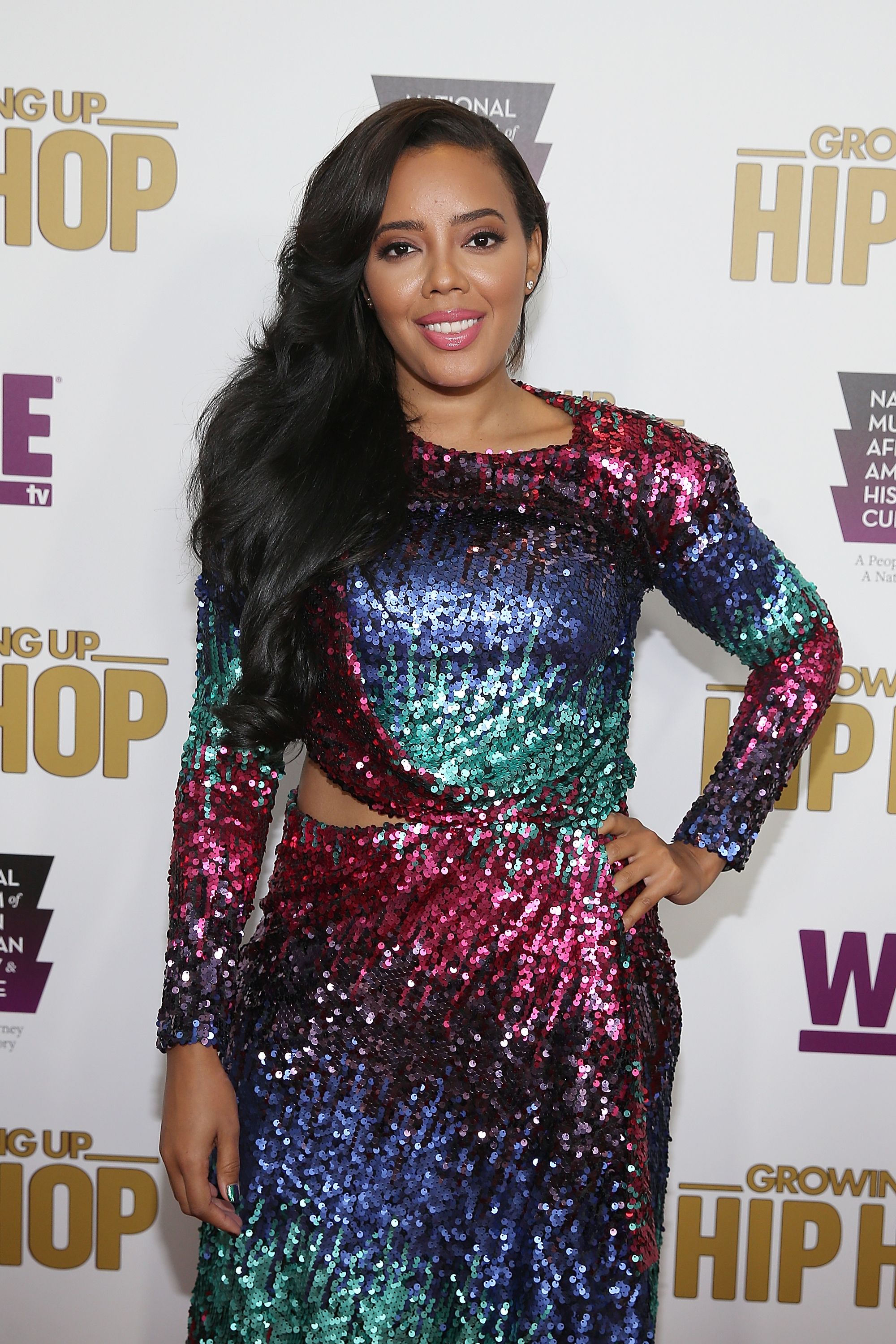 Simmons' outfit was complemented by a black wavy hairstyle that fell over one of her shoulders. She topped off the look with a lovely makeup look comprising of pink shimmery eyeshadow and glossy red lipstick.
In one of the posts, Simmons stylishly placed one hand on her thighs and the other raised behind her head. With her lips slightly parted, she struck a sultry pose for the snapshot which was captioned:
"Great Morning✨."
The second post saw Simmons posing with a matte grey jug placed in front of her. In her hand was a matching teacup that she gazed into. The posts garnered attention from fans and followers who flocked to the comments section to gush about how good Simmons looked in the pictures.
Simmons is the child of Joseph Simmons, a member of the famous hip hop group, Run-D.M.C. Though he has many other children, the rapper shares a great bond with his daughter.
In 2018, Sutton's father, Sutton Tennyson Sr. was killed after being shot multiple times.
In 2016, Simmons welcomed her son and named him Sutton Joseph Tennyson Jr. The reality star later revealed that the toddler's middle name was inspired by her father's first name.
While speaking to People at the time, Simmons revealed that her dad loved being around his grandson, and even more, he loved that the baby had his name.
Over time, the reality star has undoubtedly enjoyed the love of her father, but sadly, her little boy won't enjoy the same privilege. In 2018, Sutton's father, Sutton Tennyson Sr. was killed after being shot multiple times.
Tennyson and Simmons got engaged in April 2016, a few months before they welcomed their son. However, by December 2017, the couple called off their engagement amid infidelity rumors.
Ever since Tennyson's passing, Simmons has been left to raise her little boy alone, and like several other single parents, the reality star gets overwhelmed sometimes.
However, despite how difficult it might get, there is nothing Simmons loves more than being a mother to her son. She sure makes a very sexy mother.