T-Boz Talks about the Impact Left Eye's Death Had on TLC & Dealing with Disrespectful Fans
Tionne "T-Boz" Watkins recently opened up about the harsh reality TLC faced, including rejection from their colleagues and disrespect from fans after the death of former group member, Left Eye. 
Throughout the 90s, TLC dominated the airwaves and paved the way for other girl groups like Destiny's Child. With over 85 million records sold globally, they remain the best-selling female group in American music history. 
However, the group was quickly eased out of the spotlight following the death of Lisa "Left Eye" Lopes. Recently, the group's lead singer Tionne "T-Boz" Watkins opened up about the rude awakening.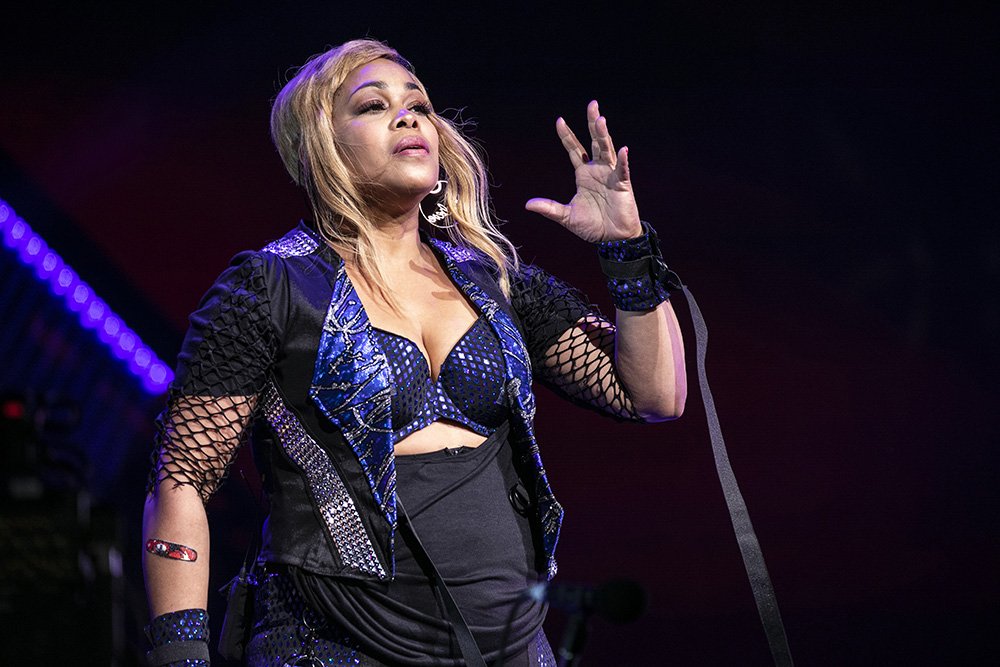 During an interview with Hollywood Unlocked, Watkins claimed the whole music industry turned their backs on the group after Lopes passed away in 2002. The 50-year-old singer did not hold back as she accused top music execs like L.A. Reid of mistreating them.
Watkins also claimed her colleagues in the music industry were not any different and wrote off the group without giving them a fighting chance. Despite the perceived lack of support from the music industry, the group forged ahead.
The veteran singer also aimed shots at fans who have been disrespectful about Lopes' death. Lopes died a day before Watkins' birthday and she revealed it has forever cast a shadow over her special day. 
Watkins was born on April 26, 1970, in Des Moines, Iowa. As a child, the multi-racial singer was diagnosed with sickle cell anemia and today she is a spokesperson for the Sickle Cell Disease Association of America.
Despite her sometimes erratic behavior, she still amassed a strong following and was much loved by her fans and family.
In August 2000, she married rapper Mack 10, and they share a daughter, Chase Anela Rolison, 19. The former couple later divorced in 2004. The single mom expanded her family when she adopted a son, Chance, in 2016.
Apart from being a doting mom, the mother of two has also got her music career back on track and still performs as a duo with Rozonda "Chilli" Thomas. In 2017, they released their fifth album which was titled "TLC."
The group is slowly climbing their way back to relevance after Lopes' death threw them off balance. In the short time she lived, Lopes left an indelible impression on many, and her life was fraught with many controversies. 
Lopes had a turbulent romantic life and even served time in a diversion center after she burned down her then-boyfriend Andre Rison's house during a domestic dispute. 
Despite her sometimes erratic behavior, she still amassed a strong following and is much loved by her fans and family. Along with her group members, they gave meaning to girl power and symbolized self-assured women.
In the 2005 MTV Video Music Awards, TLC was honored with a standing ovation as they stepped on stage. The duo of Watkins and Thomas took the opportunity to reflect on Lopes' death. 
Watkins and Thomas vowed never to replace the singer in the group, out of respect to her memory. They have so far made good on their promise and have carried on as a duo.