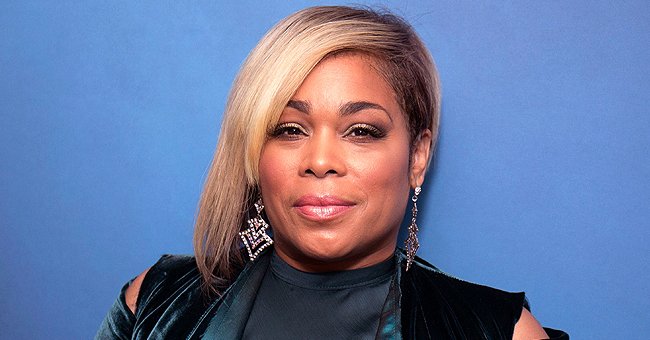 Getty Images
Watch What TLC Singer T-Boz Does to Show off Her Playful Side (Video)
T-Boz showed her playful side in a recently shared Instagram video of herself, and the iconic singer garnered several funny responses from her fans.
Tionne Tenese Watkins, popularly known as T-Boz from the music group, "TLC," has proved to fans that not only is she a great singer, she also knows how to have fun.
In a recent Instagram video, T-Boz was seen mimicking the sound of an apple bite with an apple juice container.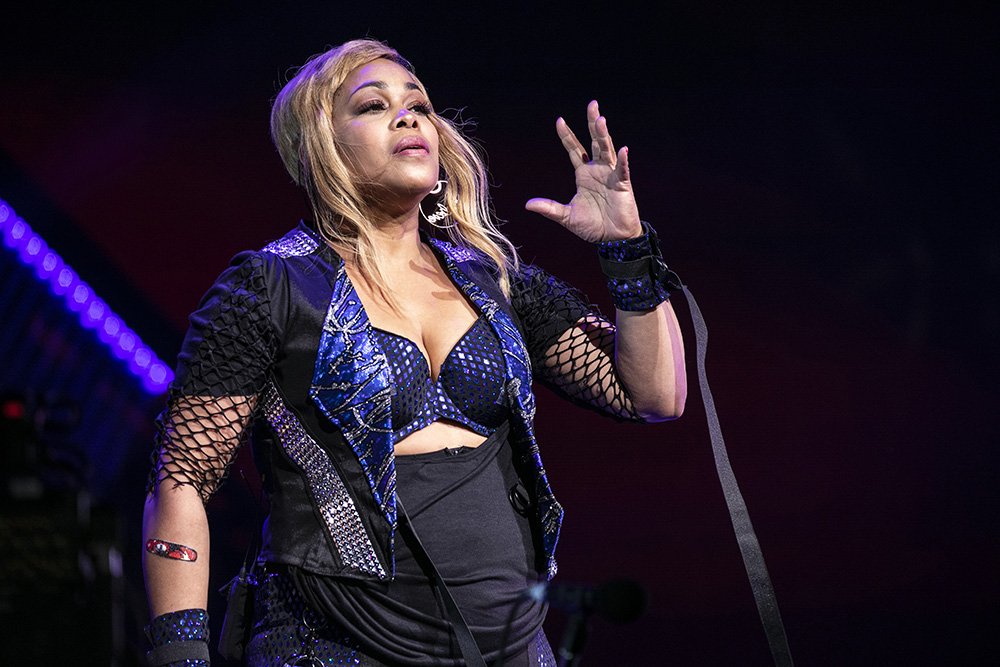 Singer T-Boz of TLC performs at PNC Music Pavilion on July 26, 2019 I Photo: Getty Images.
Captioning the clip, T-Boz affirmed her goofiness while writing, "Y'all Already Know I'm Goofy And Have Real Issues ?, But The Hip Nerd In Me Couldn't Help But Spread Such Awesomeness."
The hilarious video garnered reactions from fans and followers who took to the comments section to leave some funny responses. One user wrote:
"Okay Tionne, you are bored?"
Another user wrote, "??? I'm WEAKKKKK," while a third fan added, "Bored in the house, and you're in the house bored."
Born in 1970, T-Boz was diagnosed with sickle cell anemia as a child, and according to her, the doctors had once told her she would not live beyond her thirties and would not be able to have kids either.
Last year, TLC celebrated the 20th anniversary of their second album, "Fanmail."
Not only did T-Boz live beyond her '30s, in 2000, but she also welcomed her daughter, Chase, with her former partner, rapper Mack 10.
In addition to her struggle with sickle cell anemia, T-Boz was diagnosed with a brain tumor in 2006, which she revealed was peeled off in a seven-hour surgery.
Despite all of these, T-Boz was determined not to wallow in pity. She currently serves as one of the spokespeople for the Sickle Cell Disease Association of America.
T-Boz, who is a member of the legendary award-winning singing girl group, TLC, recently turned 50, but the singer remains an undeniable timeless beauty.
Last year, TLC celebrated the 20th anniversary of their second album, "Fanmail," and the groups' lead singer, Rozonda' Chilli' Thomas, could hardly believe how fast the time had passed.
Although the duo has experienced a lot of ups and downs in their personal lives and as a group, T-Boz and Chilli have found strength in each other and are still as close as ever.
Apart from her daughter with Mack 10, T-Boz is also mother to her son Chance, whom she adopted in 2016. While speaking about the adoption, T-Boz revealed that Chance's arrival had brought her the same happiness as when she had her first child.
From all indications, T-Boz loves being a mother to her kids, and there is no doubt that she is a great mother to them.
Please fill in your e-mail so we can share with you our top stories!