Kelly Rowland Struggled over Comparisons with Beyoncé — inside the Relationship between Both Singers
Kelly Rowland has struggled for years over being compared to her former Destiny's Child co-singer, Beyoncé Knowles.
Even stars have their insecurities, as former mega-girl band Destiny's Child singer Kelly Rowland admitted. Rowland's revealed that her constant fear for over a decade was that everything she did would be compared to Beyoncé Knowles.
Every choice she made was guided by her need to create her own identity as a woman and as a singer that was distinct from Beyoncé, who just happens to be someone she has known her whole life, and to whom she is very close.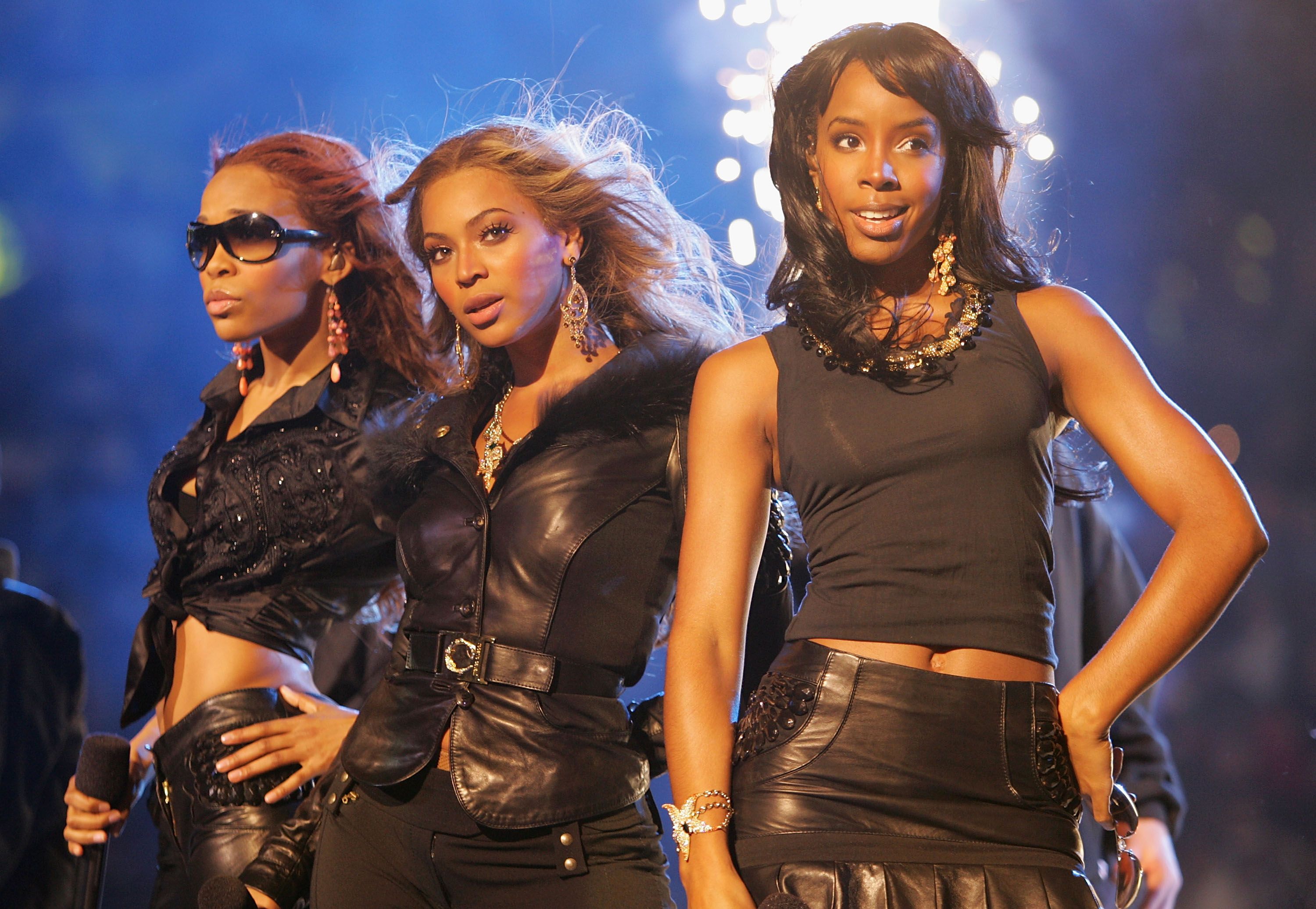 THE COMPARISONS
Rowland grew up with Bey, and Solange Knowles, hanging around Tina Lawson's hairdressing salon. All three become incredibly famous singers, with brilliant careers, but Beyoncé is undoubtedly Queen Bey, the supreme artist of her generation - and that is where the problem lies.
Anyone would give their eye-teeth to be Kelly Rowland, strikingly beautiful, a member of one of the most successful girls' bands of all times, who sold over has 40 million records as a solo artist; but whatever she's achieved, Bey's just done more.
DESTINY'S CHILD DAYS
Rowland sings like an angel, but she has always been plagued by insecurities, some of them stemming from her own dark complexion. Her insecurity became even greater when she became part of Destiny's child as an impressionable teen.
Rowland was singing onstage flanked by Bey and Michelle Williams, both of whom have a much lighter complexion. Rowland admitted:
"I didn't embrace... just being a chocolate, lovely brown skin girl and being proud of that."
BROWN-SKINNED GIRL
Beyoncé became the focus of much of the press' attention when Destiny's Child became a phenomenon, and Rowland felt the distinction keenly. Part of the problem she felt, was that she was too "dark."
Rowland credits Tina, who is of French, Native American, and African descent with helping her see the beauty of her "chocolate" skin and accepting herself as the stunning woman she is.
Matthew Knowles, Bey and Solange's father, and sometime manager once commented that Beyoncé benefited from her lighter complexion in a racially biased industry, as opposed to the equally talented Rowland. He said:
"I use Kelly Rowland as an example. She's a great example. But you know, the great thing is, Kelly did exceptional outside of America, especially in Australia. Kelly sold over 4 million records. She just got off-script." 
For Rowland, growing up with Bey, being on stage with her was like having a beloved older sister who just seems to cast such a huge shadow that it's almost impossible to get out of it, and claim her own piece of the sun.
Rowland confessed that for over a decade after leaving Destiny's Child to start her own career, her fear of being compared to Bey influenced her choice of the songs she recorded and even the dresses she wore.
While mentoring the younger brother of an Australian pop star, on "The Voice Australia," Rowland drew back the veil on her own struggles with working alongside Beyoncé. She said:
"There was a whole decade, if I'm being completely honest, a decade where it was like the elephant in the room. It was the thing that would constantly be on my shoulder."
Nevertheless, despite her fears and misgivings, Rowland has released four solo studio albums, "Simply Deep", "Ms. Kelly", "Here I Am", and "Talk a Good Game," sold over 40 million albums, and forged her own musical legacy. 
Rowland's insecurity did not stop her from being one of Bey's best friends, and Beyoncé is credited with writing her hit "Brown Skin Girl," as a tribute to Rowland, and all the dark-skinned women in her life, including her daughter, Blue Carter.
Rowland, who shares son Titan, 4, with husband and manager Tim Weatherspoon, has announced that she is now expecting her second child
Rowland isn't just the Queen Bey's best and oldest friend, she is also the "Lemonade" singer's greatest admirer and her biggest supporter. Rowlands said:
"I'm extremely proud of Bey and how real she is. She could have an ego, but she's the most humble person I know.(...) I'd be lying if I said I didn't look up to her as an artist; she has ignited fire inside so many women." 
But more than professional admiration, the two women are linked by a deep and enduring friendship that goes back over 30 years. They've been best friends when they were just two little girls dreaming they'd be big stars - and now they are. Both of them.
Rowland, who shares son Titan, 4, with husband and manager Tim Weatherspoon, has announced that she is now expecting her second child by flaunting her baby bump on the cover of the November 2020 issue of "Women's Health."  
Rowland has also promised her fans that there is a fifth album in the works, and it will be released soon. It's the first in over seven years, and we just can't wait. And maybe Rowland, Bey and Michelle Williams can be coaxed back for another reunion concert as Destiny's Child.