Alex Van Halen Breaks Silence on His Brother Eddie's Death — See the Heartbreaking Tribute
Eddie Van Halen sadly passed earlier this week, and his brother, Alex, finally addressed the legendary guitarist's death. Breaking his silence with a heartbreaking note, Alex was the last of his family to pay tribute to him on social media.
News of Eddie Van Halen's death was confirmed by his devastated son, Wolfgang, who said that his 65-year-old father died following a battle with cancer surrounded by those closest to him.
Wolfgang and his father shared a close bond, and along with his mother Valerie Bertinelli and Eddie's wife Janie Liszewski, they supported him until the end. Wolfgang is Eddie and Valerie Bertinelli's only child from a marriage that lasted from 1981 until 2007.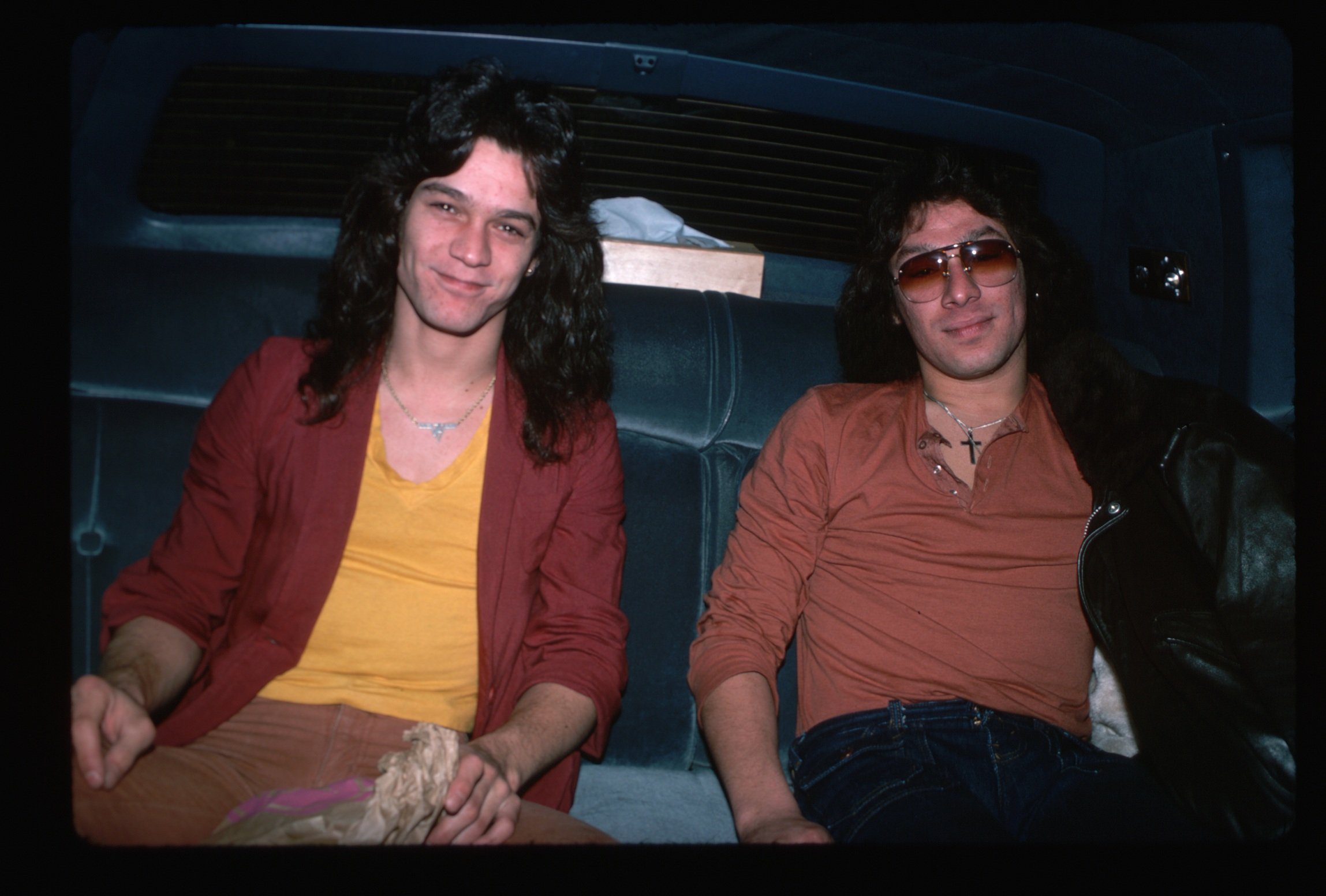 THE LAST TO SPEAK OUT
Following Wolfgang's sad announcement, Bertinelli shared her heartfelt tribute to the late legend with a heartbreaking post wherein she called him the one responsible for giving her the "true light" of her life, their son.
Janie, who married Eddie in 2009, said that his passing left her "shattered" into millions of pieces. Devastated, the widow is experiencing levels of sadness she never knew possible. Until now, Alex was the only close family member to have stepped back in silence after the sad news.
HOW ALEX PAID TRIBUTE TO HIS BROTHER
Although he didn't do so directly, Alex issued a statement through an unofficial site called Van Halen News Desk. Along with a childhood picture taken of the brothers, Alex had attached a note that reportedly read:
"Hey Ed. Love you. See you on the other side. Your brother, Al."
VAN HALEN
Back in their heyday, Van Halen was big on the music scene. Between 1986 and 1995, the group produced a whopping five albums to reach the top of the Billboard chart, and a decade later, they rightfully earned their spot on the Rock & Roll Hall of Fame. 
The year Van Halen got inducted into the Hall of Fame happens to be the same year the band went on a world tour, and also when Wolfgang joined the band on bass at the age of 16.
BANDMATES MOURNING THEIR LOSS
When Eddie Van Halen's fellow bandmates heard the news of his passing, they also took to social media to mourn a man they've known and made music with for decades.
Honoring the late legendary guitarist, Sammy Hagar, Michael Anthony, Gary Cherone, and David Lee Roth all shared their heartfelt sentiments, some even at a loss for words.
While it has been a "long great trip" for them, Eddie made such an impact on their lives that his legacy will continue through them and the music they created together over the years. He will be missed.