Sammy Hagar Reveals He Reconnected with Eddie Van Halen Months before the Rock Legend's Death
Sammy Hagar shared that he and Eddie Van Halen had reconnected in the months before the legendary guitarist died, but they kept the news private to avoid reunion rumors.
When David Lee Roth left Van Halen in 1985, Sammy Hagar came in as the band's lead singer at the beginning of their most popular time as a band. Eleven years later, Sammy left the band under a huff that only ran its course this year.
Happy that they buried the hatched before Eddie passed, Sammy opened up about their relationship in the months that led up to the day that came "way too soon."
WHAT HAPPENED BETWEEN THEM?
All went well with the band until they recorded their album "Balance" in 1995. While Eddie and Sammy used to write songs together in creative harmony, the pair suddenly couldn't agree on anything. During an interview with Rolling Stone, Sammy recalled how the used to log head, and said:
"That was the record where if I said black, Eddie said white, and I'd say, 'Okay, white,' he'd say, 'No, I want black.'" 
THEY RECONCILED
Even though Sammy didn't want to share news of his reconnection with Eddie in person, he did send a note to Howard Stern to share with his followers. In the note, Sammy wrote that he reconnected with the legendary guitarist earlier this year, and gave a reason for their silence.
"We both agreed not to tell anyone because of all the rumors it would stir up about a reunion, et cetera, and we both knew that wasn't going to happen. But he also didn't want anyone to know about his health," Sammy reportedly wrote.
When Eddie stopped responding to his messages, Sammy knew something changed, and he knew it wasn't good. Even so, Sammy lamented that Eddie's time came "way too soon."
EDDIE'S HEALTH SUDDENLY DETERIORATED
The last few days before Eddie passed on Tuesday, his health reportedly declined rapidly. According to reports by ET, sources close to the musician said that he had been on life support at the hospital for the last two days of his life.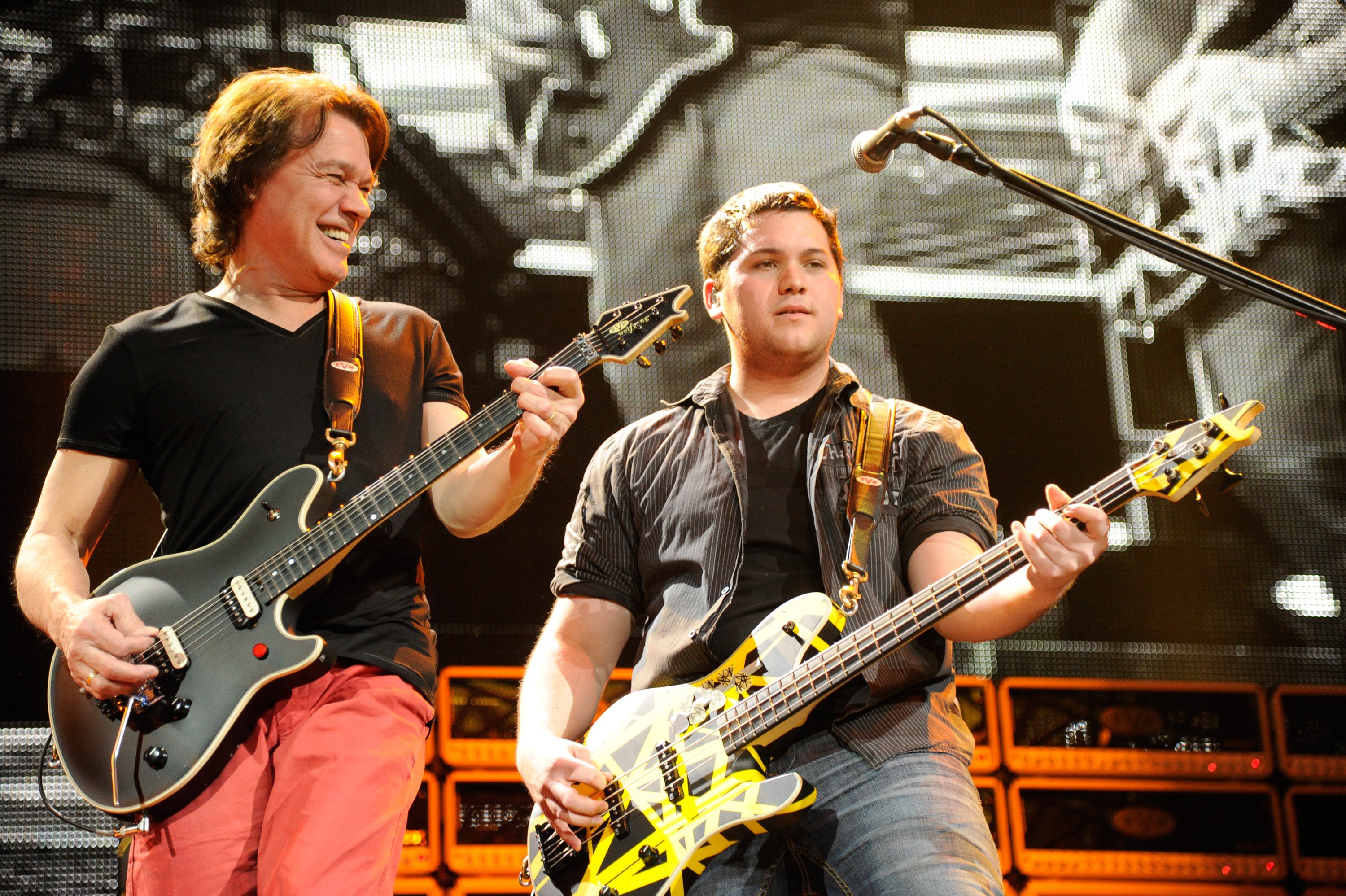 Eddie Van Halen had a long battle with cancer. Even though it went into remission initially, he had been receiving radiation treatments in Germany over the last couple of years for the recurrence. 
In 2000, the 65-year-old received a diagnosis of tongue cancer, which led to a portion of his tongue being surgically removed. Two years later, Eddie happily reported that he had gone into remission.
However, the cancer had spread throughout Eddie's body, and it caused his health to take a quick turn before last weekend. At the time of his passing, Eddie was surrounded by his family.