See Melissa McCarthy's Sweet Tribute as She and Ben Falcone Celebrated 15 Years of Marriage
Melissa McCarthy posted a heartwarming tribute on her Instagram feed as she and her husband, fellow actor and comedian Ben Falcone, celebrated 15 years of marriage. 
In a touching tribute on her Instagram feed, American actress and comedian Melissa McCarthy celebrated 15 years of marriage with her husband, fellow actor Ben Falcone.
The actress posted two sweet pictures of her and her husband as they shared loving moments. In the first photo, the pair was seen sharing a loving kiss. McCarthy was clad in a grey v-necked dress and had her dark hair styled to the side.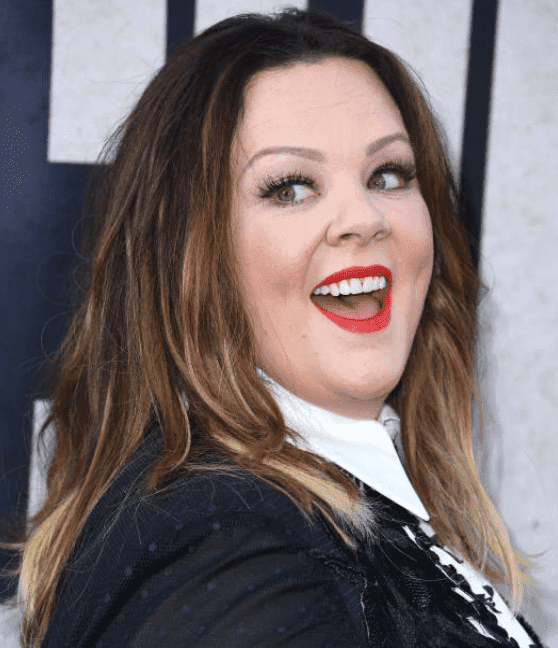 Falcone, on the other hand, looked handsome in a black suit. The couple looked adorable as the camera captured them in such a sweet moment. The second picture was a black and white throwback snapshot of the lovebirds.
In a pair of dark-rimmed glasses, Falcone was grinning widely at his lovely wife, McCarthy, while she lovingly gazed up at his face. Beneath the post, the actress captioned: 
"15 years ago today I married the kindest, funniest and weirdest human I've ever met. Grateful every single day!!!"
Falcone, for his tribute, posted a hilarious photo of his wife. She was dressed in a long cream gown and had on a curly blonde wig with a floral wreath. Posing by flowers, the star carried two cute bunny rabbits.
The actor revealed that he found the picture on his phone but could not remember seeing it before. He then gushed about how grateful he is to be married to McCarthy and cheered to 500 more years together.
The pair faces a 10 million dollar breach of contract lawsuit for "Life of the Party."
In 2018, during the E! People's Choice Awards, McCarthy opened up about her marriage to the actor. She revealed that the pair had met earlier in her career when they were doing an improv theater called "The Groundlings," in Los Angeles. 
She further added that at the time, they had misgivings about their love journey. She revealed that though they did not think they were going to make it work, they were fine with working it out in whatever capacity they were allowed. 
Earlier this year, McCarthy gushed about how she "hit the jackpot" when she met her husband. She added that the actor was not only supportive but also super smart and very hilarious. 
McCarthy also said that she was grateful for his strong presence in the lives of their two daughters, 13-year old Vivian and 10-year-old Georgette. She then added that Falcone led with nothing but kindness. 
Over the years, the celebrity duo has worked on several movies together, including "Tammy," "Life of the Party," and "Bridesmaids." The actress revealed that working with Falcone was like working with a best friend, and also added that it was a dream. 
However, the happy couple is currently going through a rough patch. Along with many others, the pair faces a 10 million dollar breach of contract lawsuit for "Life of the Party," which was allegedly ripped-off writer Eva Kowalski's "College Mom" script.