Adam Sandler Pays Tribute to 'Grown Ups' Co-star Cameron Boyce at the End of 'Hubie Halloween'
"Grown Ups" star Adam Sandler reportedly honored Cameron Boyce, his on-screen son on the franchise. The touching tribute came up at the end of Sandler's new movie, "Hubie Halloween."
Adam Sandler is remembering and honoring late Disney star Cameron Boyce in a special way. This comes over a year after Boyce tragically passed away.
At the end of his new movie, "Hubie Halloween," Sandler paid a sweet tribute to Boyce. Halfway through the movie credits, Boyce's photograph was displayed on the screen alongside a touching note.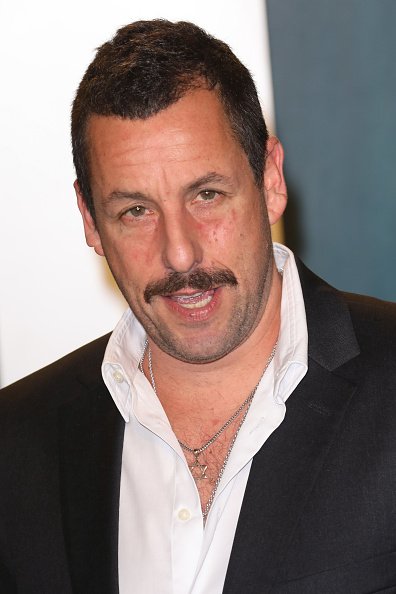 In the note, Sandler described Boyce as one of the kindest and most talented kids he knew. He concluded by adding that the late Disney star would forever live on in his heart.
Before his passing, Boyce was cast to appear in "Hubie Halloween." He was slated to act as a young deli worker who torments the main character, Hubie. 
Sandler and Boyce might have a large age gap between them, but the two forged an incredible bond after staring as father and son in the movie franchise "Grown Ups."
Boyce passed away in July 2019 after suffering an epileptic attack. At the time, he was only 20. Ever since his sudden death, Sandler has continually paid tribute to his on-screen son.
Following his passing, Sandler shared a Twitter post where he expressed his grief while describing Boyce as a sweet young man.
Most recently, he also honored Boyce on what would have been his 21st birthday. Sharing a picture of the young star, Sandler noted that he missed him.
With his vibrant personality and unique acting talent, it is no surprise that Boyce was loved by many who will continue to honor his legacy.
Recently, Skai Jackson, Boyce's costar on the Disney series "Jessie," dedicated her performance on " Dancing with the Stars" to her late friend.
The beautiful performance earned Jackson a total score of 28/30, and this brought a smile to the actress's face and Boyce's parents, who were touched by the special tribute.
As they continue to deal with the reality of Boyce's death, it is amazing to see his loved ones keeping his memory and legacy alive. Cameron Boyce is gone but never forgotten!