Watch Heidi Klum Flaunt Her Perfect Endless Legs in a Flowy Maxi Skirt & Bright Yellow Bodysuit
Supermodel Heidi Klum recently took to social media to show off her body in a bright yellow outfit. The outfit featured a skirt that flowed widely and showed off the star's long legs.
This week, Heidi Klum, 47, showed off her long and toned legs when she posted a picture and video on Instagram. In the posts, the star wore a bright Michael Costello outfit.
The look featured an in-built halter neck bodysuit and a maxi skirt that flared widely. As she happily twirled around during a photo shoot, the star's bare legs were visible to her fans.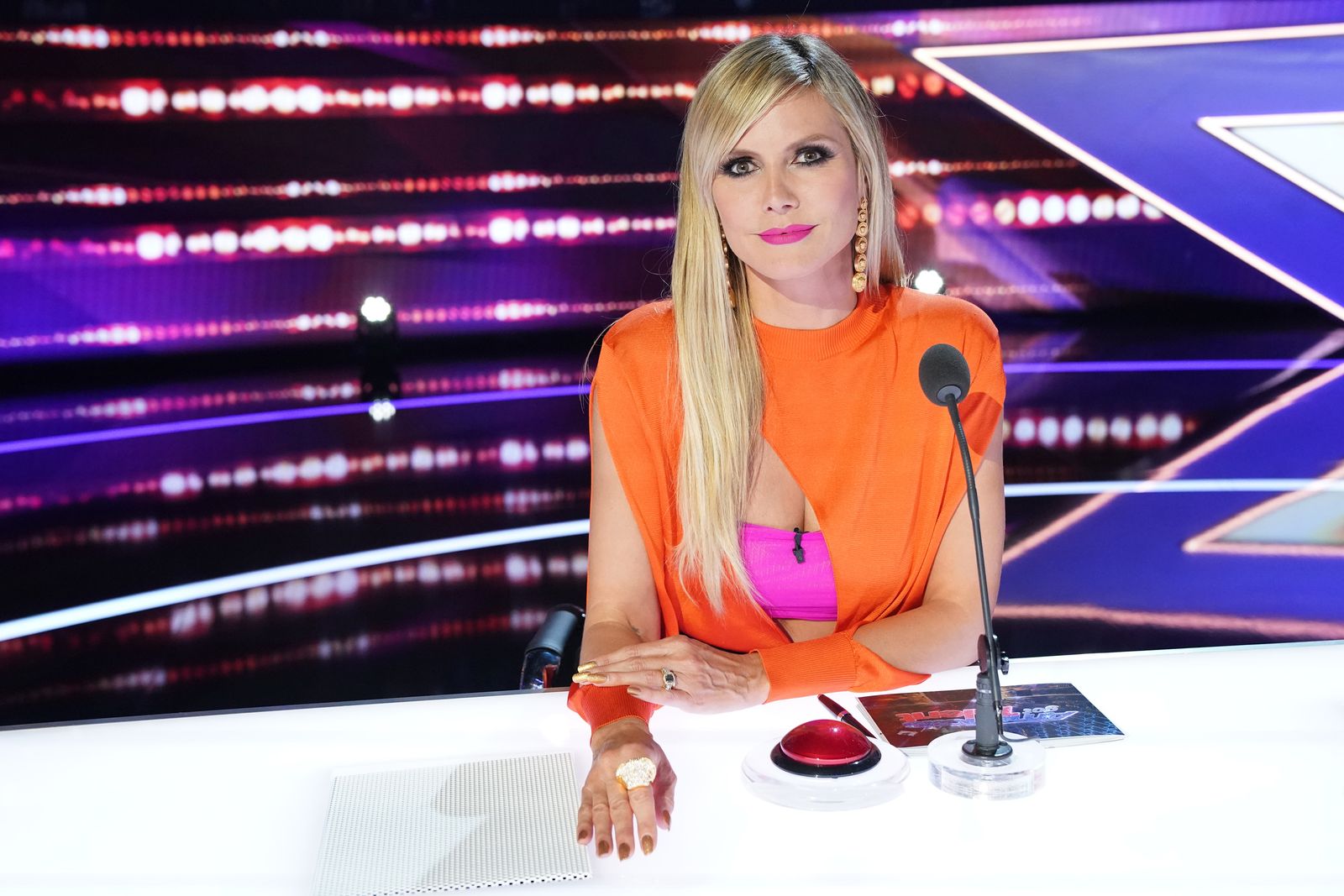 HEIDI'S RECENT PHOTOSHOOT
The photoshoot was done in front of a white screen by photographer Brian Bowen Smith. The photographer actually appeared in one of the shots as someone else took the photo that also featured Klum.
Behind the supermodel, a big chandelier was also visible. The shoot was done on October 7, 2020, and in a Boomerang clip, the backless design of the glamorous outfit was seen.
HOW SHE STYLED HER HAIR
Klum's blonde hair was styled straight with her bangs falling around her face. This wasn't the first time this week that the star showed off her sexy and playful side on social media.
A few days before, the "Vogue" model showed off her racy late-night looks. In the photo, the star's toned and long and endless legs and her cleavage were in full display for her many fans.
SHOWING OFF DIFFERENT LOOKS
At the time, the supermodel was in her dressing room. In a thread with several images, Klum showed off different jackets and dresses that also came in a variety of colors and styles.
She appeared in an off-the-shoulder nude gown with some heels as she posed for the camera. In another shot, she was seen with a hot pink dress which only reached her upper thighs.
KLUM'S OUTFITS
Klum also modeled a neon orange gown which featured a cut-out detail. She accompanied her look with matching heels that peeked out from the bottom of the dress that reached the floor.
The star, who is a mother to four children, is married to rock star Tom Kaulitz, 30. The pair got secretly married in February 2019 before having a wedding in Italy a few months later.
FILMING AGT'S FINALE
In September 2020, the "America's Got Talent (AGT)" judge posted photos of herself on Instagram while filming the show before it came to an end for this season. She wore a dazzling one-shoulder dress by Alex Perry for the competition's finale.
The sparkly Perry number reached just below her upper thighs and featured a one-arm design. She was photographed while posing outside and the outfit, once again, showed off her stunning legs.