'90210' Star Tori Spelling Reveals She & Her 5 Kids Witnessed a Man Firing a Machine Gun
"Beverly Hills: 90210" star Tori Spelling shared her gratitude for the safety of her family after she and her kids reportedly experienced the horror of a man opening fire with a machine gun. 
On Thursday morning, the 47-year-old actress shared a terrifying moment she experienced with her five children in a short post on social media. Tori Spelling and her kids had seemingly been at a hotel when they witnessed a man open fire with a machine gun.
Spelling, who turned 47 a few months ago, finds herself grateful after facing her mortality and that of her children in a traumatic experience, even though she didn't specify the exact location.
THE SHOCKING EXPERIENCE
Dean McDermott and Tori Spelling are parents to five kids, Stella, Hattie, Liam, Finn, and little Beau, and the actress shared that everyone thankfully escaped the ordeal unharmed.
"U know angels are watching when you are in the wrong place at the wrong time & you & kids & others around are unharmed afterward," Spelling wrote. "Never in my life did I think I would witness a man w/a machine gun who then started shooting."
IT POSSIBLY OCCURED IN MIDTOWN ATLANTA
The only indication Spelling gave of where the shooting occurred is in her thanking of "hotel staff" that they are all safe again and that none of the bullets caused anyone harm.
The notation by Spelling corresponds with a report by WSB-TV that police responded to a lone shooter in midtown Atlanta that fired bullets into a hotel. The man is reportedly in jail.
CELEBRATION EARLIER THIS YEAR
A short four months ago, Spelling turned 47, and she celebrated the special day in the best possible way - with her family. With a delicious looking cake and candles to blow out as well, Spelling had everything with her she could ever wish for.
Feeling nostalgic on her birthday, the actress thought back on all the "amazing birthdays" she's had with her kids and during the early years of her career, happy to have had another.
In tribute of all those birthdays, Spelling posted a slideshow of pictures that ranged from her 18th birthday to the present, and captioned it with heartfelt words, as she wrote:
"Love all the people that have been on the journey with me so far. It's been an incredibly empowering and humbling ride."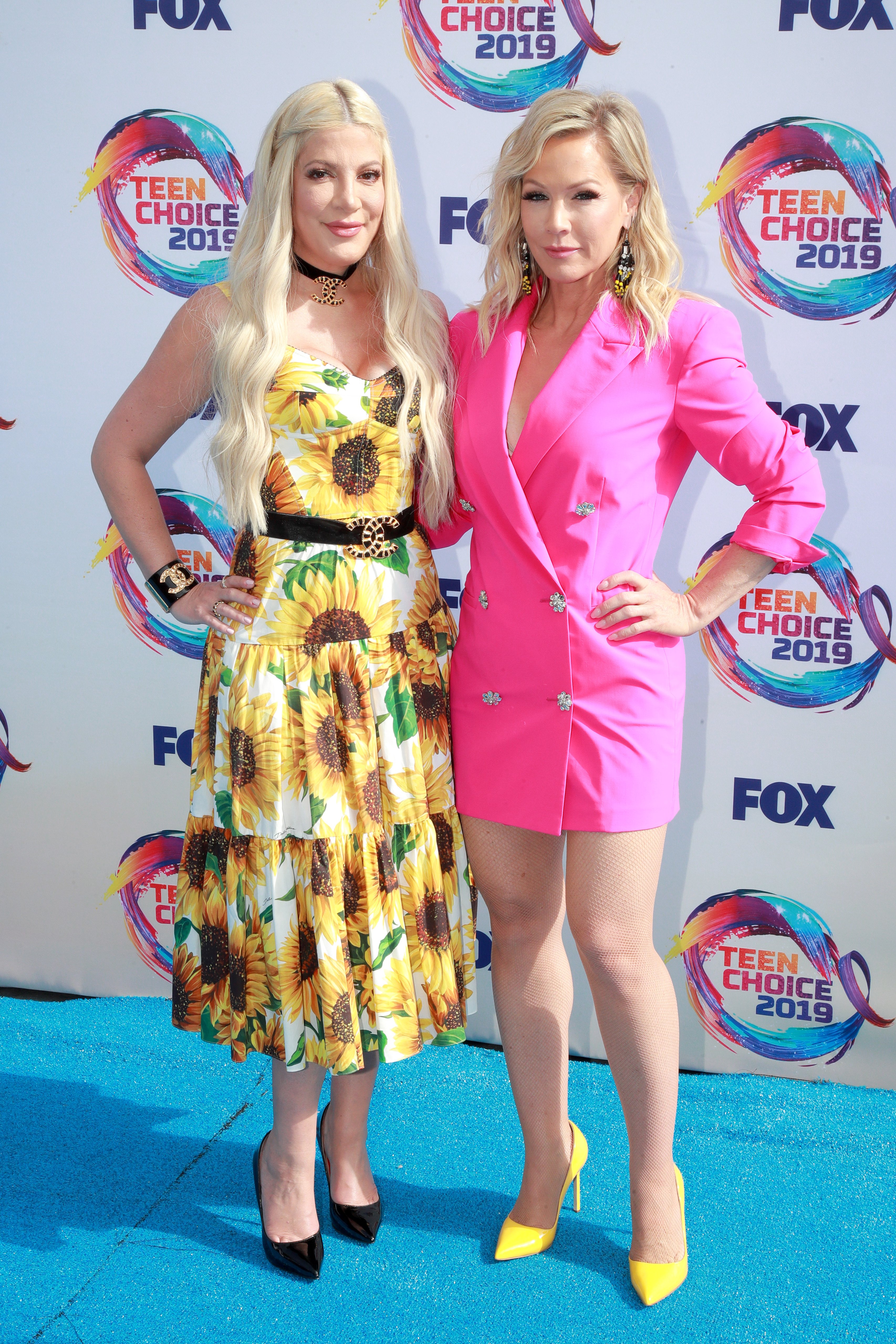 ANOTHER CAUSE FOR CELEBRATION
Spelling and her former co-star on "Beverly Hills: 90210," Jennie Garth made sure to commemorate a very special anniversary of the iconic teenage drama earlier this month as well.
In October 1990, the series aired its very first episode, and now exactly three decades later, the two actresses paid tribute to days gone by and the special times they shared through the years.