See How Tori Spelling and Jennie Garth Celebrated 30 Years since the Premiere of '90210'
Thirty years after the iconic teenage drama, "Beverly Hills, 90210," the show's cast members, Tori Spelling and Jennie Garth, dedicate tributes to the show and their fans.
In October 1990, the first episode of the iconic teenage dram, "Beverly Hills, 90210," was aired. Thirty years later, the stars of the iconic show took to social media to celebrate the show. Actress Tori Spelling who played Donna Martin, shared photos of the cast and wrote on Instagram:
"CHEERS... to 30 years since the premiere of Beverly Hills, 90210. - I love my 90210 sisters and brothers that became family to me."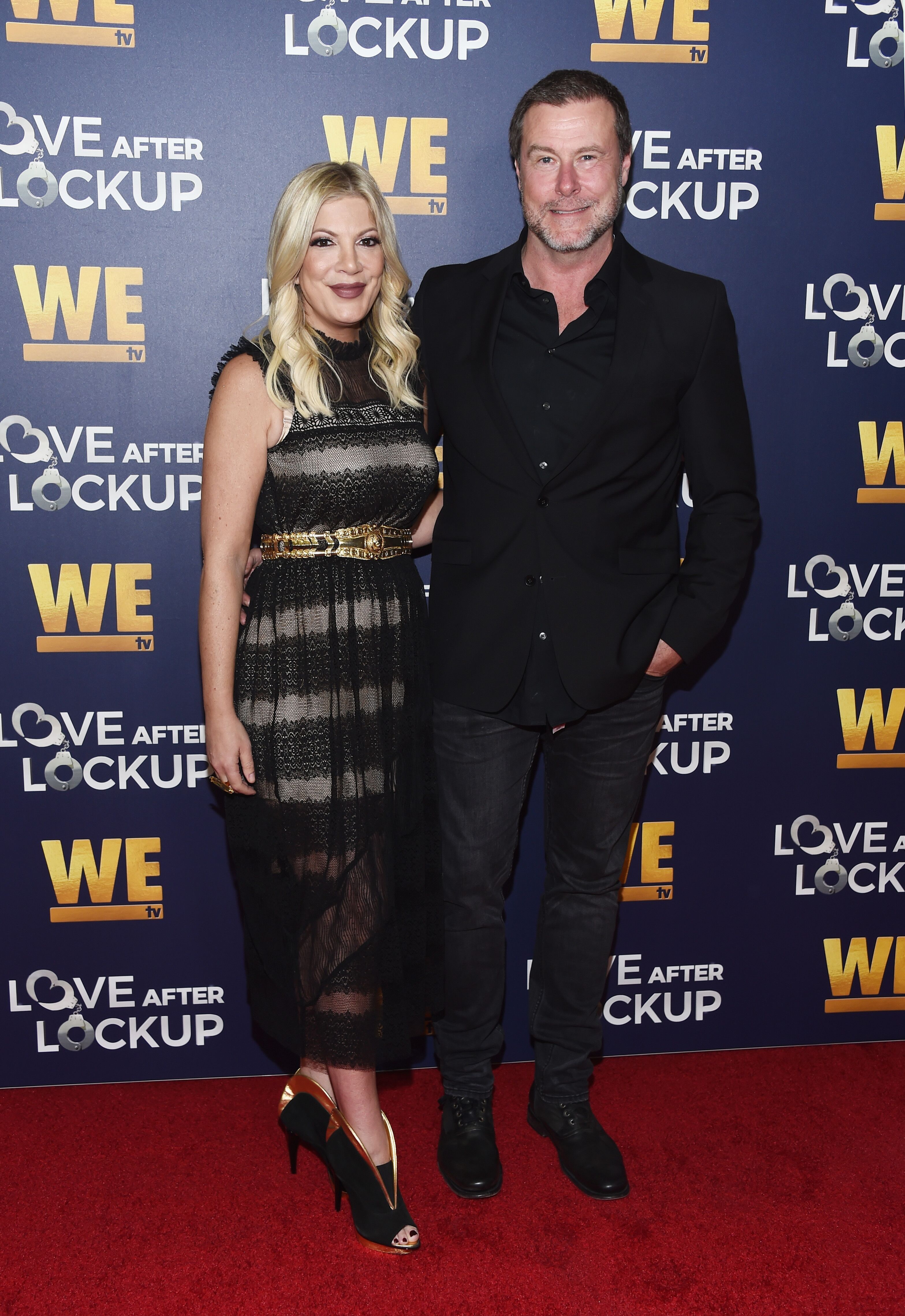 Spelling added that she loved the fans who made the show special and made it a part of television history. She appreciated them for growing with the show, believing in it, and supporting it.
The lengthy caption thanked the fans for cheering on the actors and actresses and even believing in their fashion choices and friendships. Spelling continued by dedicating the special day, their 30th anniversary, to the show's loyal fans who lived through the characters' experiences that she and her co-stars brought to life.
True to her words, fans showed up in the comments section with love, support, and kind words for the actress. Actress Jennie Garth who played the role of the spoiled teenage vixen, Kelly Taylor, also shared a heartwarming throwback photo of the show's main characters.
Spelling and Garth reportedly teamed up to create a new podcast, "90210MG."
Jennie Garth, now 48 years old, penned her own touching celebratory message in honor of the show and all the people who worked towards making it such a success. She wrote:
"Seems like yesterday! Happy 30th Anniversary to my 90210 family and all the incredible people who contributed to making this show part of television history."
The actress also concluded by thanking her fans for being amazing and signed off by telling them how dearly she loved them all. Actors Brian Austin Green and Shannen Doherty also took to social media to celebrate the important day and thanked their fans.
Social media tributes were not the only way that the anniversary of the iconic show would be celebrated; Spelling and Garth reportedly teamed up to create a new podcast, "90210MG." The podcast would launch on November 9 on the iHeartRadio app.
Over the years, quite a lot of sad things have happened to the cast members. One was the shocking death of actor Luke Perry which took Hollywood by surprise and Shannen Doherty's stage IV cancer. 
Garth also had a frightening heart condition, and Spelling battled financial struggles for a couple of years. Still, they persevered and came out to celebrate in joy with their fans. They are still the heroes their fans adored.