Check Out Viola Davis' Muscular Body during Workout Preparing for New Role in 'Woman King'
Award-winning actress Viola Davis shared pictures of herself preparing for her new role in the movie, "Woman King" and her dedication to her craft is evident. 
Actors and actresses go through a lot to fit into the role of any character they are given. Some go through these rigorous processes to ensure that they bring life to the character they portray and one such person is the iconic Viola Davis.
Taking to Instagram, Davis shared a series of pictures showing off her toned body and the times she spends exercising to work on her body.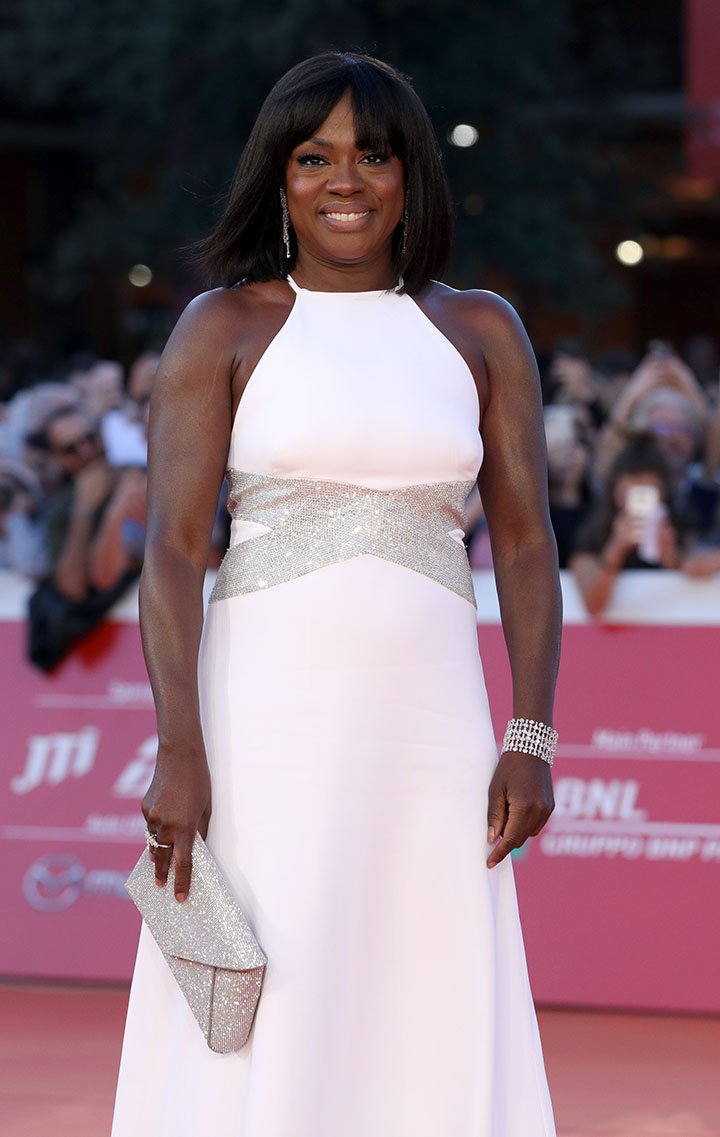 The first image in the series featured Davis sitting on the floor with her arms placed in front of her as she smiled at the camera. Her curly dark brown hair framed the sides of her face and sweat could be seen glistening off her chest.
The second image showed Davis in action. Standing with one leg straight, the shot captured her throwing a kick with her other leg while her hands were stationed in a boxing pose. Captioning the image, she wrote:
"#WomanKing here I come!!! ??❤️. ?@shamarbenoitphotography."
The last image in the series showed Davis doing stomach crunches. With a ball in her hands raised above her head, her legs were placed on a bar and the pressure being exerted on her stomach could be seen as she leaned forward.
Throughout the images, her personal trainer Gabriela Mclain guides her and helps her with the routine. Both women were decked in workout gear and had their game face on as they concentrated on the tasks at hand.
They lend their voices to issues that are common with the Black community. 
Fans and lovers of Davis took to the comments section to give their thoughts and opinions and most of them could not help but commend her. Someone said:
"HERE SHE IS FOLKS!!! ???????????They ain't ready V - YOU'RE KILLIN, and this is just the process, not the destiny!!!!!????????❤️❤️."
While some fans admired Davis' dedication to her craft and the amount of work she put in, others could not take their eyes off her smooth and blemish-free skin that radiated the Black beauty glow.
The movie Davis is preparing for titled "Woman King" is to be produced by her and her husband's production company JuVee Productions. The story is set to follow the life of a military leader and her daughter fighting for their community members' lives against the French.
One thing that is paramount for Davis and her husband, Julius Tennon, is that they lend their voices to issues that are common with the Black community and provide the voice and platform for Black talents to be heard and seen.
Davis showed how much she cared for Black people's progress when she shared a video clip of an eleven-year-old ballet dancer, Anthony Madu, from Nigeria.
For Davis, because she knows the work and the hurdles she had to put in before being able to get to a point where she is recognized, she wants to use her platform to help others have things more accessible and not go through the same obstacles she went through.