Here's What Tyra Banks Shared about 'Coyote Ugly' Revival 20 Years after Cult Classic Premiered
Movies are starting to come back into the forefront of the entertainment industry. With cities recovering from the novel coronavirus pandemic, actors are getting back to work. For Tyra Banks, it's the reunion of the hit 2000 movie "Coyote Ugly."
Earlier this week, model and actress Tyra Banks appeared on an edition of the Kelly Clarkson show. In it, she spoke about several things, including her life in quarantine and her experience hosting the reality competition show "Dancing With the Stars."
However, one area that stood out was when she confirmed that a reunion of the 2000s dance movie "Coyote Ugly" is in the works. The discussion focused primarily on "Dancing With the Stars," which Banks hosts and executive produces.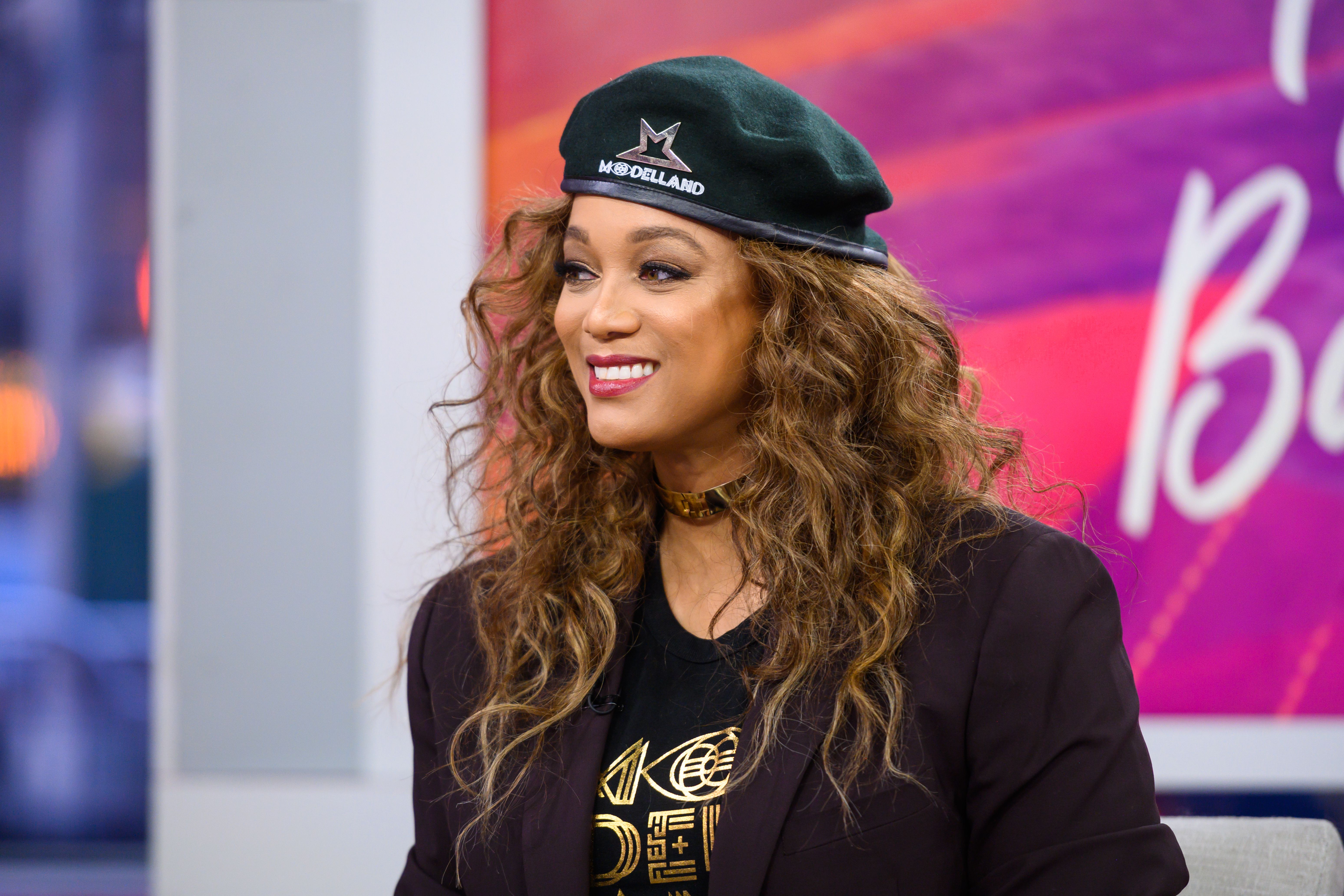 The model explained that she enjoyed bringing new ideas to the show and seeing fans' reactions. From there, Banks dropped the bombshell, confirming that she had been in discussions with co-star Maria Bello on a reunion of some sort. As she explained:
"I literally was supposed to be on a conference call today about bringing "Coyote Ugly" back...We were supposed to be on a call today, and I'm talking to you and I can't talk to them."
The model confirmed that the movie will be coming back, although they were still deciding whether to produce a standalone film or a series. The news of this reunion is especially great. "Coyote Ugly" came out in 2000, and the dance-centric movie was an instant hit.
Exactly two decades after the original movie hit theaters, Banks has confirmed that a sequel is on the way.
"Coyote Ugly" followed the story of Violet Sanford, played by actress Piper Perabo. Violet moved to New York where she got a job at a female-bar, known as Coyote Ugly. Banks herself was one of the movie's cornerstone characters, as she played Zoe.
The film made millions at the global box office, and it soon became a cult classic. Now, exactly two decades after the original movie hit theaters, Banks has confirmed that a sequel is on the way.
Banks also highlighted that her new stint on "Dancing With the Stars" could sharpen her dancing skills as they get ready for the reboot. The model has even begun dropping some ideas for people who she wants to join the cast.
While the original cast members could reprise their roles, the model noted some of her dream additions. Most prominent is singer Lady Gaga, who Banks explained will be the perfect person to play the restaurant's owner.
Banks also pointed out that she wanted Oscar-winning actress Meryl Streep to join in on the project. With Meryl Streep there, it would be undoubtedly a hit and that could be a dream combo indeed!