'Soul Food' Star Nia Long Poses in Face Masks with Her Youngest Son in Braids for a Selfie
Star actress Nia Long and her youngest child, Kez were the perfect mom-son pair in an update she put up on social media. While the duo spent some cherished moments together, they made sure their face masks were intact.
Hollywood's Nia Long showed that she was setting an exemplary healthy lifestyle for her sons in a recent post on her Instagram story, as they spent a nice time together.
The award-winning actress and her young son, Kez looked radiant as they posed for a selfie while sweetly cuddling up and displaying affection.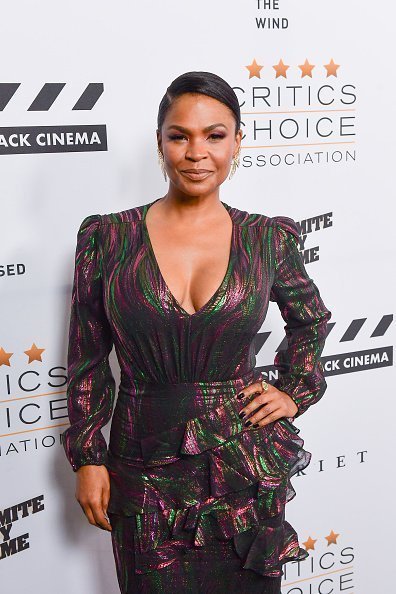 FUN BUT SAFE 
In the photo shared to her story, Long and the young Kez looked like they were inside an airplane as they posed for the quick selfie. While Long rocked a blue and white print hoodie, she stylishly left some of her raven tresses down, while keeping up her safety with a leopard print facemask.
Kez looked equally radiant in his black jacket while he flaunted his long dreadlocks. The youngster who looked like his mom's absolute twinnie opted for a blue surgical facemask.
WHEN SHE HAD KEZ
Kez is Long's youngest child and her first with NBA alum, Ime Udoka. Although the "Kidnap" star already experienced motherhood, she felt a new surge of emotions when she became mom to Kez Sunday Udoka. Speaking about motherhood, Long mentioned that she felt a "rebirth" of herself.
The 49-year-old's career as  a producer was a milestone she promised to utilize appropriately to serve her community
Long, 49, stated that having her son made her want to pay attention to the littlest details and also view the world from his perspective. The star mom talked about the simple aspect of life which she termed refreshing.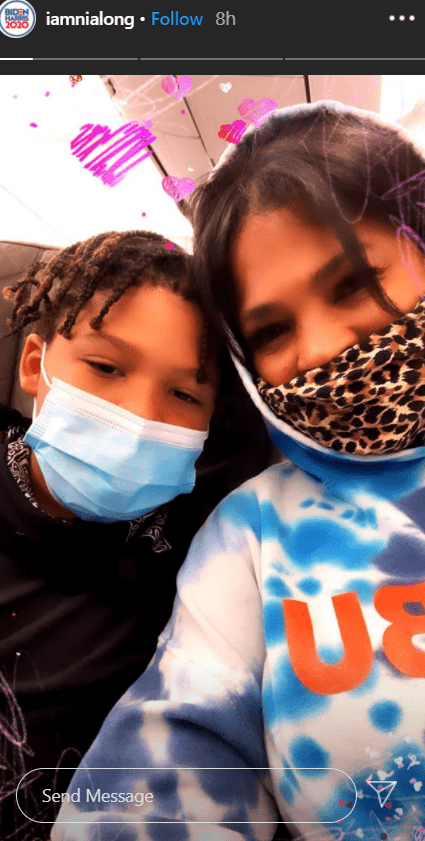 BEING A SINGLE MOM
Long is the successful product of a single mom who strived to make sure that her children were exposed to better opportunities despite living on a tight budget. This is also Long's philosophy in being a single mother.
While her first child, Massai, 19, was still a little boy, the movie star made sure to foster a healthy mother-son relationship. Long also learned to balance her career and motherhood. However, being a single mom was not so strenuous because Massai's dad was fully involved in his life.
UPDATES ON LONG
Recently, the mom-of-two celebrated a milestone as regards her debut position as an executive producer in a movie project. Long mentioned in an interview that she was quite excited to be part of a thriller for the first time. She told Variety:
"So, ultimately, I decided this was a great opportunity to ask for a producer credit...I felt like I was being respected for my ideas and that I was heard…"
The 49-year-old's career has spanned over two decades and being able to debut her career as a producer was a milestone she promised to utilize appropriately to serve her community.