Porsha Williams Bears Uncanny Resemblance to Daughter Pilar in a Cute Photo from Her Childhood
Porsha Williams' daughter, Pilar Jhena McKinley could easily pass as her mother's mini-version as the pair shared a remarkable resemblance in the throwback photo of the 39-year-old as a child.
Porsha Williams is widely known in the entertainment business as a reality TV star but to her daughter, Pilar she is simply a devoted mother.
The model recently uploaded a throwback of herself on Instagram and it was impossible not to notice the unique similarities she shared with her daughter.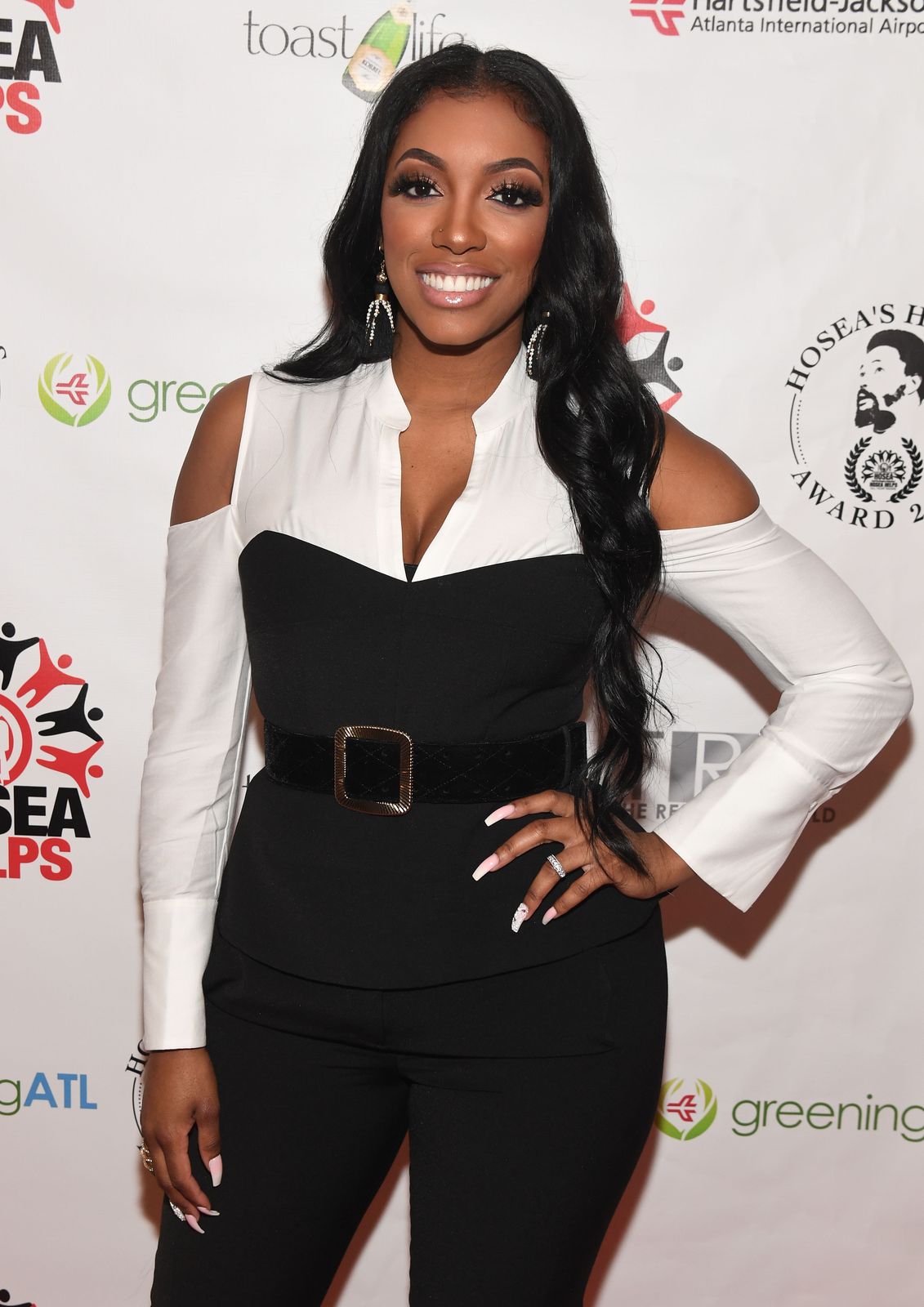 The picture captured Williams as a child as she posed for the camera while sitting on a bed in a white top with red stripes. She had a white ribbon tied to her hair and only wore a sock on one foot while the other foot was bare. The proud mom captioned the post with:
"Yooooo this is scary my baby stole my face"
The "The Real Housewives Of Atlanta" star wasn't the only one shocked by their resemblance. Fans left several comments where they shared their disbelief at how similar the mother and child looked.
Earlier in April, fans were blown away by a sweet post of [Pilar] uploaded by Porsha's younger sister, Lauren.
Williams has been blessing fans with several cute pictures of her baby girl on Instagram. On October 3, the 39-year-old shared a series of adorable pictures of the toddler in a chic outfit.
The pictures showed Pilar as she had fun outdoors dressed in a gorgeous ruffled black dress that had the designer brand Moschino and a bear engraved on it. The stylish look was completed with beads in her braided hair and a large bow.
Earlier in April, fans were blown away by a sweet post of the toddler uploaded by Porsha's younger sister, Lauren. The proud aunt showed off her niece on Instagram with a precious picture of the one-year-old drinking a large bottle of water.
The 33-year-old wrote in the post's caption that people claimed Pilar resembled her which doesn't come as a surprise since Lauren bears an uncanny resemblance to her older sister.
Aside from looking like her daughter and sister, there were other interesting things about the TV personality such as the fact that she comes from Atlanta and was born in June 1981 to entrepreneurial parents and a civil rights leader for a grandfather.
The 39-year-old began her career as a daycare owner at 24 before starting her lingerie, footwear, and hair care products line. Williams also worked as a music video vixen and model.
The "Dish Nation'' star got married in 2011 to football quarterback, Kordell Stewart. Unfortunately, they separated in 2013. Williams found love again with the father of her child, Dennis McKinley.