RHOA's Porsha Williams Sings for Her Uninterested Daughter Pilar in a Funny Video and Fans React
Porsha Williams' toddler, Pilar Jhena was having none of her mom's attempt as a vocalist in an adorable video on social media. Williams was quite hilarious with her mock sadness.
Porsha Williams and her baby girl Pilar Jhena were basking on mom-daughter moments in a new Instagram video, but Pilar had her own opinions on things.
In the clip, the star mom attempted to give her toddler some entertainment, but Pilar showed she had her own personality and did not need the entertainment.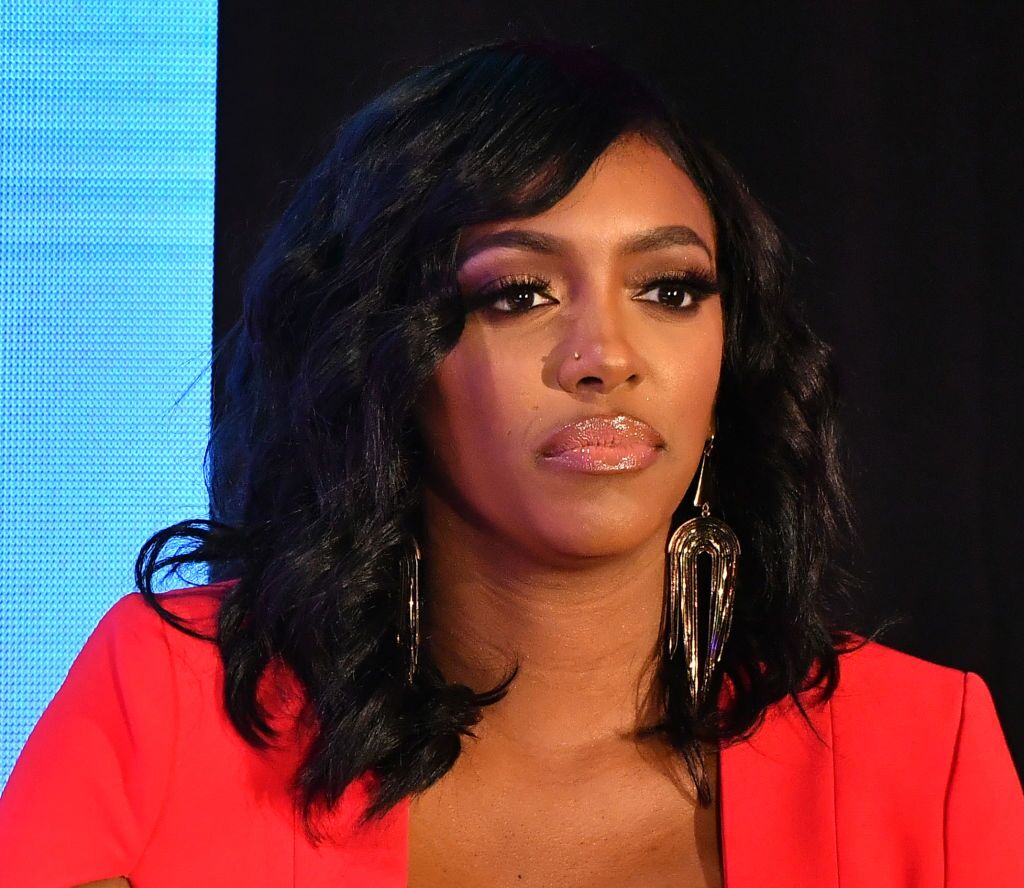 PILAR WANTS SOME QUIET TIME 
The short and hilarious clip opened to show Pilar in her two-piece pajamas while sporting a purple satin bonnet on her hair. The tot was having a lovely time as she laid on a luxury white rug. From behind the camera, Porsha raised her voice to sing. She captioned the post:
"Y'all… it be ya own kids lmaooooo she supposed to be cheering! She like please stoppp…" 
True to the caption, little Pilar was not in the mood for her mom's performance. Although she didn't exactly say the words, the baby girl communicated her feelings by releasing a soft cry. Just as Williams, 39, raised a rhythm, Pilar clamped it down with her cry.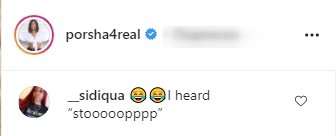 WILLIAMS GETS HER "ME-TIME" TOO
It is evident that Pilar has been her mom's utmost priority since birth, but Williams makes sure not to neglect her self-care moments. When Pilar is asleep, Williams indulges in mommy time. The star confirmed this in one of her Instagram story updates.
For her 39th birthday, the TV diva made headlines as she turned up in sizzling fashion items and celebrated in grand style. 
In the image shared, the reality star informed fans that her toddler was fast asleep as she prepared a bubble bath and showed off her detailed "me time." The TV star's bomb bath came complete with rose petals to give the ultimate body care.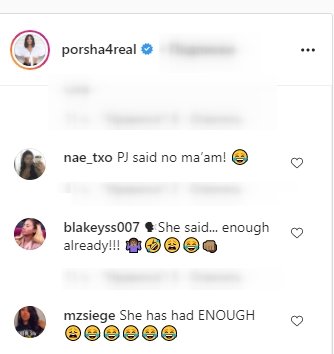 PILAR FLAUNTS HER STYLE 
Pilar is only one year old, but she is already showing off her cool personality, and with this comes an upscale baby fashion that her mom proudly shares on social media. 
One of her captivating updates had fans drooling over Pilar who enjoyed some chill time in her miniature Range Rover. The baby girl was dressed in a two-piece Gucci outfit which she spiced with a big red bow on her hair.
UPDATES ON PORSHA
For her 39th birthday, the TV diva made headlines as she turned up in sizzling fashion items and celebrated in grand style. 
Williams and her fiance, Dennis Mckinley, went all out for her big day as they celebrated with a sea-themed party on a yacht. Williams' friends made sure to grace the occasion and honor her.
On Instagram, the mom-of-one chronicled her lavish party which bore pink and black confetti. She brandished her curves in a one-piece zebra print swimsuit while rocking her signature crown.
Williams also had pink and black T-shirts printed for her party guests. Many of her photos on Instagram confirmed that it was a fun-filled and fulfilling occasion.