Kate Middleton Debuts Sapphire & Diamond Jewellery Set Crafted from Princess Diana's Collection
Kate Middleton looked stunning in new sapphire jewelry set as she welcomed the Ukrainian leaders to Buckingham Palace this week. The set is reportedly from Princess Diana's collection. 
On Thursday, Kate Middleton and Prince William sat down with the President of Ukraine, Volodymyr Zelensky, and his wife, Olena. As usual, the Duchess of Cambridge looked amazing in her outfit. 
Middleton wore a blue Emilia Wickstead dress that featuresd long sleeves and a belted waist with a v-neck collar. However, all eyes were on her jewelry, which is said to have originated from Princess Diana.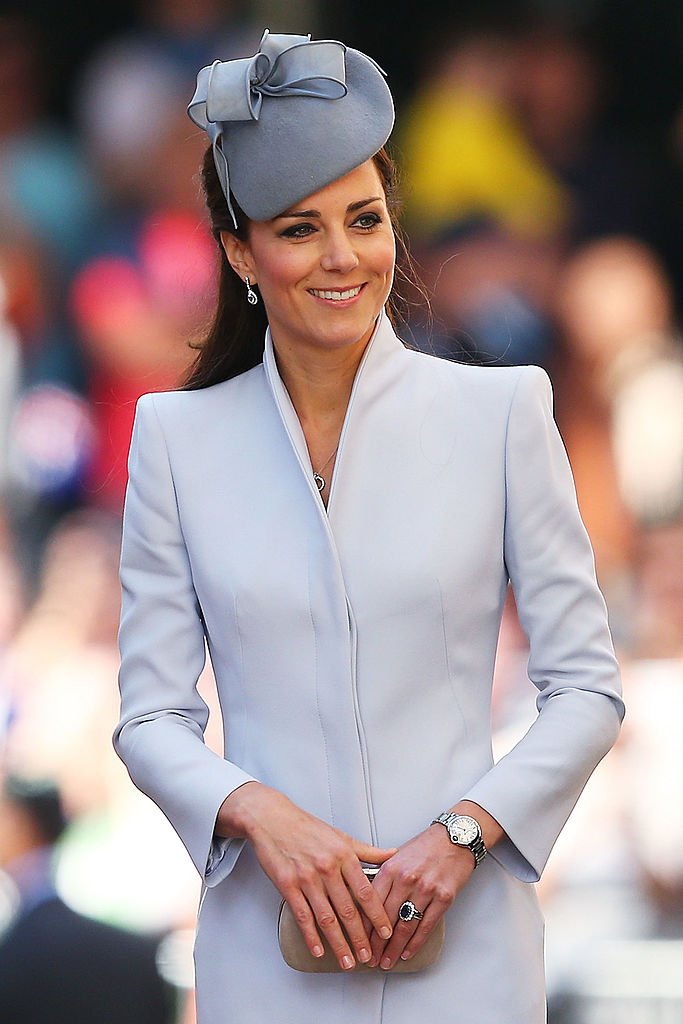 KATE MIDDLETON ROCKS SAPPHIRE
According to People, Middleton's upcycled necklace came from one of Diana's most favorite sapphire collections, which the Saudi royal family gifted her in 1981. 
The piece was redesigned to showcase a diamond pendant with a drop of sapphire encased in more diamonds. It hung elegantly on a thin, golden chain about Middleton's neck. 
She paired the necklace with her well-known diamond and sapphire earrings and her sapphire engagement ring — also from Diana. Like the late princess, it appears Middleton might be a big fan of sapphires.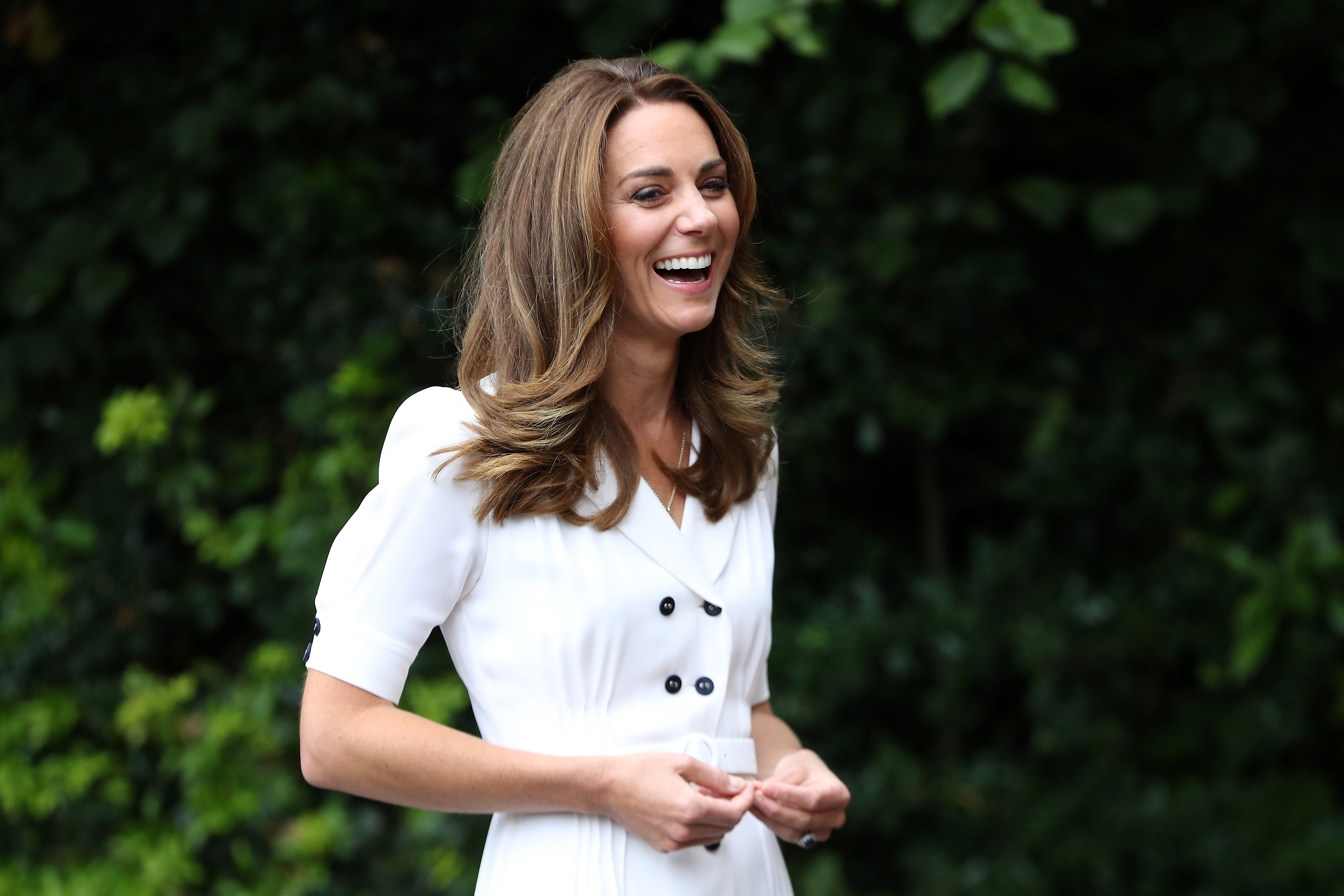 DIANA LOVES SAPPHIRE JEWELRY
Princess Diana so loved the stone that she not only wore them a lot, but she redesigned several. She remade one sapphire choker into a headband that she wore during a Japan visit in 1986.
As a result of the coronavirus, Prince Willam and his wife were the first to entertain an audience at the Buckingham Palance in several months. Middleton certainly did it with a bang. 
WHO ELSE WEARS DIANA
The Duchess of Cambridge is not the only one rocking the late Diana's jewelry. Prince Harry's wife, Meghan Markle, has twice sported Diana's Asprey Aquamarine Cocktail Ring once worn in 1996.
In June 2018, Diana's niece Celia McCorquodale wore the famous Spencer tiara for her wedding. Diana wore the headpiece for her own wedding to Prince Charles in 1981.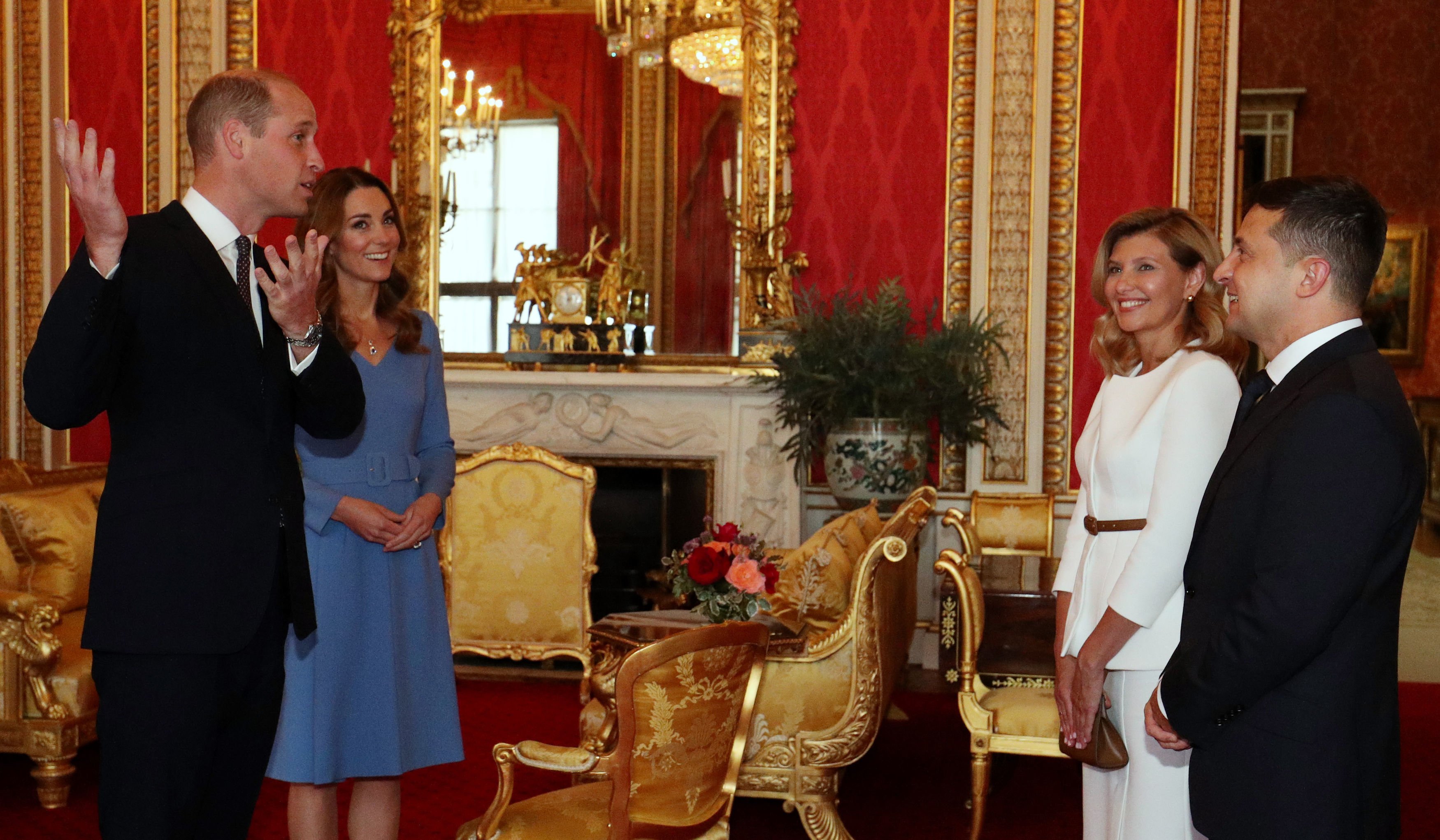 MIDDLETON GORGEOUS FOR UNIVERSITY VISIT
Today, Middleton has gained nearly as much adoration for her fashion choices as Diana once did. Earlier this month, the Duchess stunned in a chic coat to visit the University of Derby. 
Mindful of COVID-19 regulations, Middleton also wore a pretty floral mask over her nose and mouth for the event. Her outfit showcased a checkered coat over a teal cashmere sweater.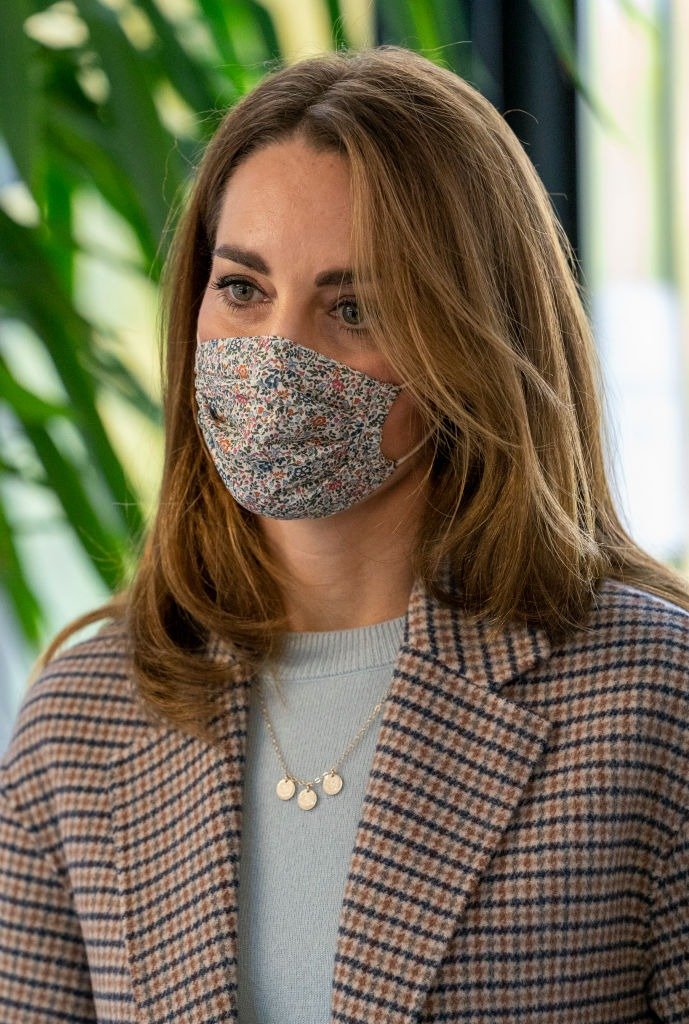 Middleton paired her top pieces with black bottoms. She accessorized with a three-layered disc necklace and, to top it off, wore a pair of black suede pumps on her feet.