Fantasia's Husband Kendall Taylor Honored Her with a Tattoo — Glimpse at His Romantic Gesture
The "American Idol" winner of 2004 has been happily married for five years, but before the two had even said "yes" to each other, her now-husband sealed their love with a meaningful tattoo.
36-year-old singer and actress Fantasia Barrino, known by the mononym Fantasia, married 40-year-old Kendall Taylor back in 2015. But before that, Taylor showed her how committed he was to her with a very romantic gesture.
In October 2014, nearly a year before their wedding, Fantasia took to her Instagram to share (in a since-deleted post) a snapshot of Taylor's bare chest with the newly done tattoo to celebrate his loyalty to her.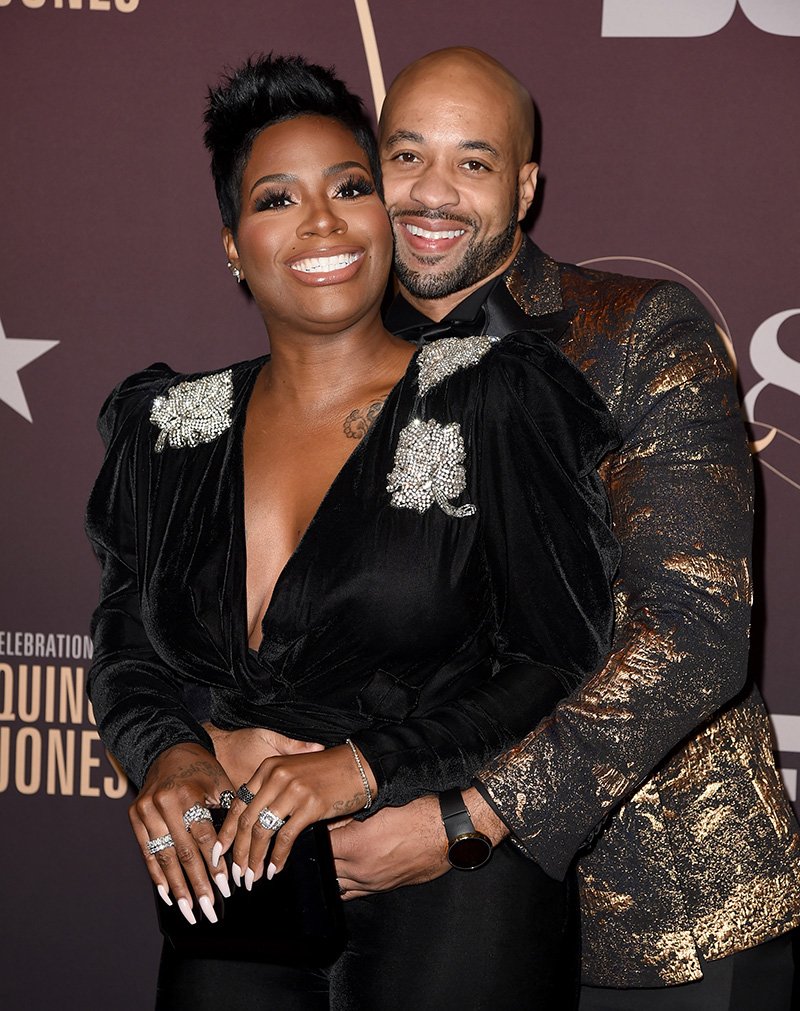 The tattoo consists of a medieval shoulder and chest armor with the name Fantasia written on it and the "S" stylized as a treble clef in reference to Fantasia being a musician.
More recently, in May 2019, the public got another glimpse at Taylor's tattoo, thanks to a clip that he reposted from Fantasia's Instagram in which she talks about her love and trust in God while the couple spends a day at the beach.
"I'm continually watching you blossom Queen, and thankful to have a front seat during your Victory Lap!" Taylor captioned the video.
GETTING MARRIED
In July 2015, after a year of rumors about the two having married in secret, Fantasia and Taylor confirmed that they had just married in a private ceremony on a yacht off North Carolina.
On July 19, 2015, Fantasia posted a portrait of herself and Taylor with the water in the background and with Fantasia wearing her beautiful wedding dress and Taylor donning a matching white suit.
"God made him just for Me and me Just For Him.. This Man.. Covers and prays for me and my children EVERY morning," the singer wrote on the long and heartfelt caption to the image.
Fantasia later shared several pictures of their wedding party where all decorations were done in red, black, and white.  For the reception, Fantasia changed to a black see-through gown with a white crown.
Following the fun celebration, glimpses of which can be seen in videos shared by Fantasia back then, the newlyweds traveled to Puerto Rico to spend their honeymoon there.
Apart from enjoying the Caribbean sun at the island's beaches and visiting the historic Old Town San Juan, Fantasia and Taylor took some time to explore the rain forest. 
A smiling Fantasia posed for a selfie with her then-recent husband in the middle of the jungle. "Walking through the Rain Forest.. so much fun," she captioned the loving memory on Instagram.