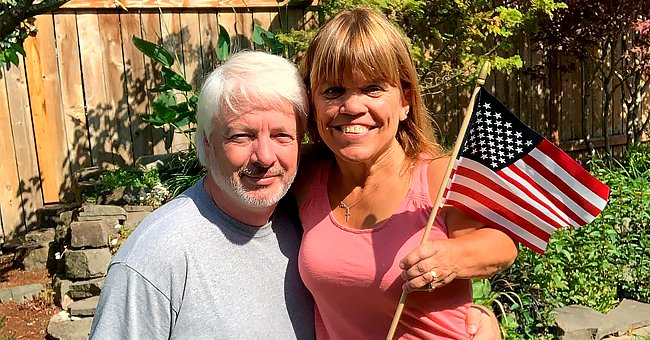 facebook.com/amyroloffofficalpage
See Amy Roloff Gush over Unexpected Gesture from Her Fiancé Chris Marek
Amy Roloff's fiancé, Chris Marek, knows how to get romantic even in the middle of a pandemic. The loved-up couple took their relationship to another level last year when they became engaged.
On October 8, Amy Roloff took to Instagram to share with her avid fans the "nice surprise" she received from Chris Marek, who has worked as a real estate agent for more than two decades.
Roloff looked smitten with Marek as they posed for a sweet photograph. The second photo shows the beautiful flowers that Marek gave Roloff. Along with the snaps, Roloff revealed that her fiancé sent her flowers "just because!"
The famous reality star added that it was a "very nice surprise." According to Roloff, the sweet gesture helped her remember how incredible Marek is and that she is happy he is part of her life.
"I must admit, getting flowers 'just because' is better because it's unexpected," Roloff continued, adding Marek did it because he wanted to and realized it would light up her day.
Roloff went on to share that it is the small and basic things that speak to her and that Marek does them regularly. She concluded her heartwarming post by writing: "Thanks, babe."
Marek proposed to Roloff in September 2019. Unfortunately, like other couples, their wedding was also postponed due to the ongoing COVID-19 pandemic.
On October 6, Roloff's son, Zach Roloff, confirmed to US Weekly that the couple's wedding has been postponed while he was promoting their hit reality show, "Little People, Big World."
It has been a long time since Roloff and Matt separated, but the two are still conflicting.
According to Zach, no venues seem to be accepting dates at the moment because of the current global crisis. Roloff shares Zach with ex-husband Matt Roloff.
The former couple, who tied the knot in 1987 and divorced in 2016, also shares Jeremy Roloff, Molly Roloff, and Jacob Roloff. Back in April, Roloff said that Matt and his girlfriend, Caryn Chandler, are welcome at her wedding.
It has been a long time since Roloff and Matt separated, but the two are still conflicting. In the new season of "Little People, Big World," Roloff moved off the family's farm after three decades.
While she confessed to feeling overwhelmed by the move, Matt said that Roloff has had issues giving up in general. He added that that's something she needs to work through alone.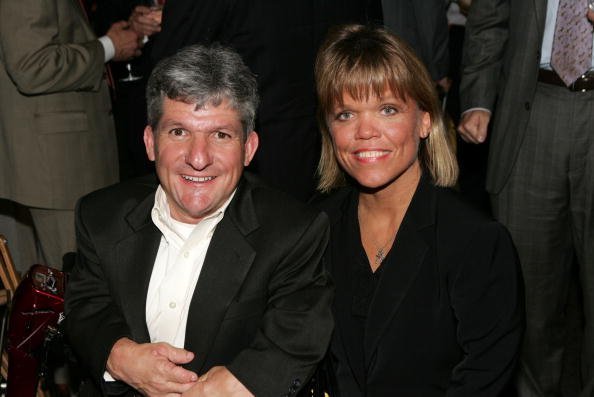 Matt and Amy Roloff at the Frederick P. Rose Hall on April 23, 2008 in New York City. | Photo: Getty Images
Roloff did officially move out of the farm, but she still co-owns the property with her ex-husband. That has prompted some lingering strains between the two.
Meanwhile, in May, Roloff talked about her late mother, Patricia Knight, who passed away in September 2019. The reality star wished she could have had more time with her mom in her grown-up years.
Please fill in your e-mail so we can share with you our top stories!