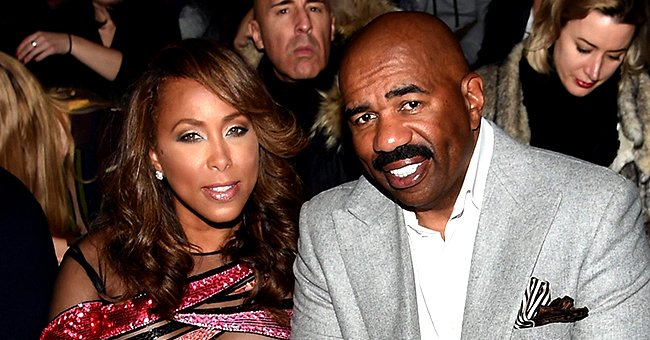 GettyImages
Steve Harvey Pays Tribute to His Wife Marjorie on Her 56th Birthday with Chic Throwback Photos
Steve Harvey celebrated his beloved wife Marjorie's birthday with a romantic Instagram post that featured some of the most stunning and age-defying photos of the 56-year-old.
If the word "ageless" had a face, it would look like Marjorie Harvey's! The beautiful wife of comedian Steve Harvey turned 56 years old on October 10 but she does not look a day older than 30.
On the special occasion, Steve took to Instagram and dedicated a sweet post to his wife of 13 years. Calling her his queen, the comedian wished her a happy birthday and shared a few of her best photographs.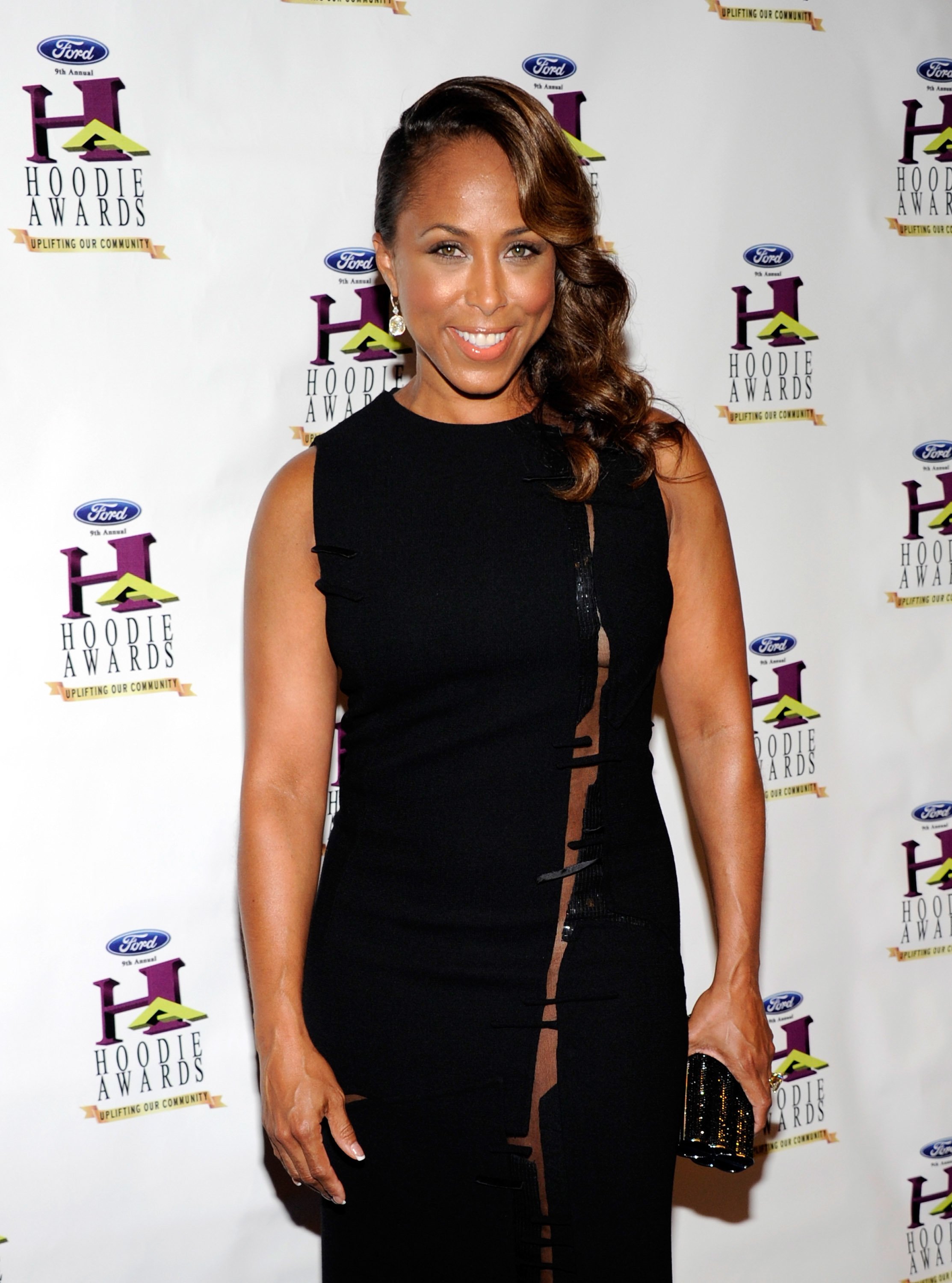 Marjorie Harvey arrives at the ninth annual Ford Hoodie Awards at the Mandalay Bay Events Center on August 13, 2011. | Source: Getty Images
She might be 56 years old now, but Marjorie can rock a sultry bikini like a model in her 20s. In the first picture posted by her husband, she showed off her toned physique in a chic white bikini set along with a matching robe.
The second picture saw the bikini-clad Marjorie kissing her husband on the lips as she put her hand against his chest. Meanwhile, Steve looked cool in a white shirt and pants as he kissed his wife back.
MARJORIE IS A FASHIONISTA
Marjorie's second look spelled exotic. With an Asian cone hat on, she posed alongside a large clay pot. The 56-year-old looked stunning in a long white dress with a high slit. The vacation picture was followed by a studio shot of her where she donned a green jumpsuit with floral motifs.
After over a decade of marriage, the couple is still going strong.
Marjorie's fifth look gave off a strong boss lady vibe as she posed in a white blazer and matching pants. Clad in a floral coat dress and pants in the post that followed, she exuded class with her refined taste.
SHE CAN PULL OFF ANY LOOK
The mother-of-three can pull off just about any look. In the seventh picture from the post, she donned a simple yet elegant floral dress with a pair of hoop earrings and subtle makeup.
The final attire was the boldest of them all. Marjorie donned a shimmery black top with a deep neckline and a pair of black flared pants, an outfit that is apt for any occasion. She totally nailed it!
ACCUSED OF BEING A GOLD-DIGGER
Marjorie is the queen of style. Her fans love her fashion choices and look up to her as an inspiration. However, there are some fans who think she spends way too much on her wardrobe and lavish vacations.
Last year, Steve defended his wife after some fans accused her of being a gold-digger and spending much of her husband's money on herself. He had a perfect reply to shut them down.
The comedian shared that he loves his wife and she loves him back. He sarcastically reminded the trolls that two people can be in love and that is really possible. If there is one thing that the haters learned that day, it is the fact that Steve has got his wife's back.
After over a decade of marriage, the couple is still going strong. There have been rumors about their separation and tumultuous relationship in the past, but they always brush it off.
Please fill in your e-mail so we can share with you our top stories!