Brie Bella Had Her Tubes Cut Out after Giving Birth to 2-Month-Old Son Buddy Dessert
Brie Bella gave birth to her son, Buddy Dessert, in August, and has shared details of her pregnancy, revealing her tubes were cut out after the delivery. 
After giving birth to her son and second child in August, Brie Bella has no plans to get pregnant again. She revealed details of her pregnancy in her and twin sister, Nikki's podcast, "The Bellas Podcast." 
During the podcast, Brie said her tubes were cut out after she gave birth to her now 2-month-old son, Buddy Dessert. She said,  "I don't know if I told PEOPLE, but I got my tubes cut out."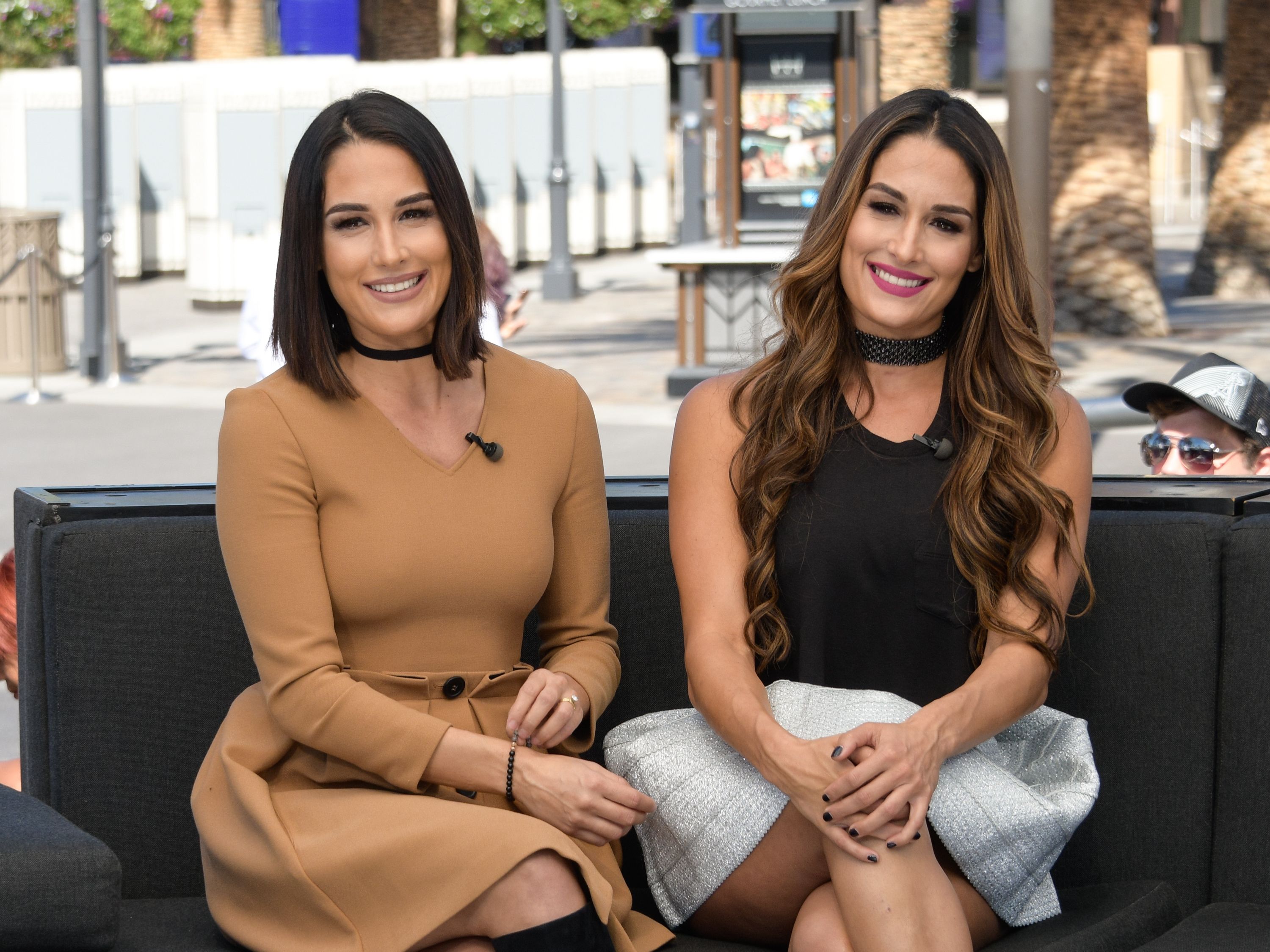 After the surprising revelation, the former professional wrestler added, "Yep. This mama ain't having any more babies." However, she revealed that the scar she got from the procedure was healing.
The mother-of-two said she the scar was still a little swollen on one side, adding that she believes the swelling on the right took longer because they tied it up on that side. 
Earlier this month, Brie narrated some of her experiences as a mother of two during a chat with People. In the interview, she also opened up on how her young family was preparing for the holiday season. 
She recalled one experience when her husband, Daniel Bryan, went to the grocery store, leaving her with their two kids. In that instance, Brie was left with a difficult challenge she had to think deeply about. 
Brie and Bryan did not find out the sex of their baby until his delivery.
Brie said she was breastfeeding her baby son when her 3-year-old daughter, Birdie Joe, tripped and fell right in front of her. At that moment, the mother of two was left wondering what to do. 
She quickly unlatched Buddy and laid him on the DockATot next to her and went over to help Birdie get to her feet. Buddy started crying out as she had left him in the middle of his meal. The proud mom said of the moment:
"But then I wanted to console Bird, and it was such a hard parenting moment. I didn't want Bird to feel like she now is always coming second..."
Despite the intensity of that particular moment, Brie feels she made the right mommy decision. She added that her daughter was doing really well as a big sister even though she usually occasionally got a little jealous. 
Brie and Bryan did not find out the sex of their baby until his delivery. Hence, they were ready for any outcome, boy or girl. If their baby turned out to be a girl, the couple already had a name ready for her. 
Brie revealed she and Bryan were torn over the names they would give their baby if they delivered a girl, with Brie settled on Branch or Blossom, while the middle name would have been Dawn. 
It will be recalled that Brie and Nikki delivered their babies a day apart from each other. While Nikki gave birth to her first child and son, Matteo, on July 31, Bella had Buddy on August 1. 
The twins shared super cute photos of their babies' first photoshoot on their social media handles, with their fans showing them love and congratulating them afterward.