GettyImages
'Name That Tune' Host Tom Kennedy Dies Aged 93 — Look through the Announcement
Veteran TV star, Tom Kennedy, who hosted "Name That Tune," for seven years in the '80s, has been pronounced dead. He passed on at the age of 93.
Facebook fans were thrown into nostalgia and the celebration of life after broadcaster, Steve Beverly, announced the popular game show host, Ton Kennedy's passing.
In a lengthy post, Beverly shared the events leading up to Kennedy's passing, while also adding that the TV star's daughter, Linda, broke the sad news to him. The announcer shared that Kennedy, who died at the age of 93, bade farewell at his home in Oxnard, California.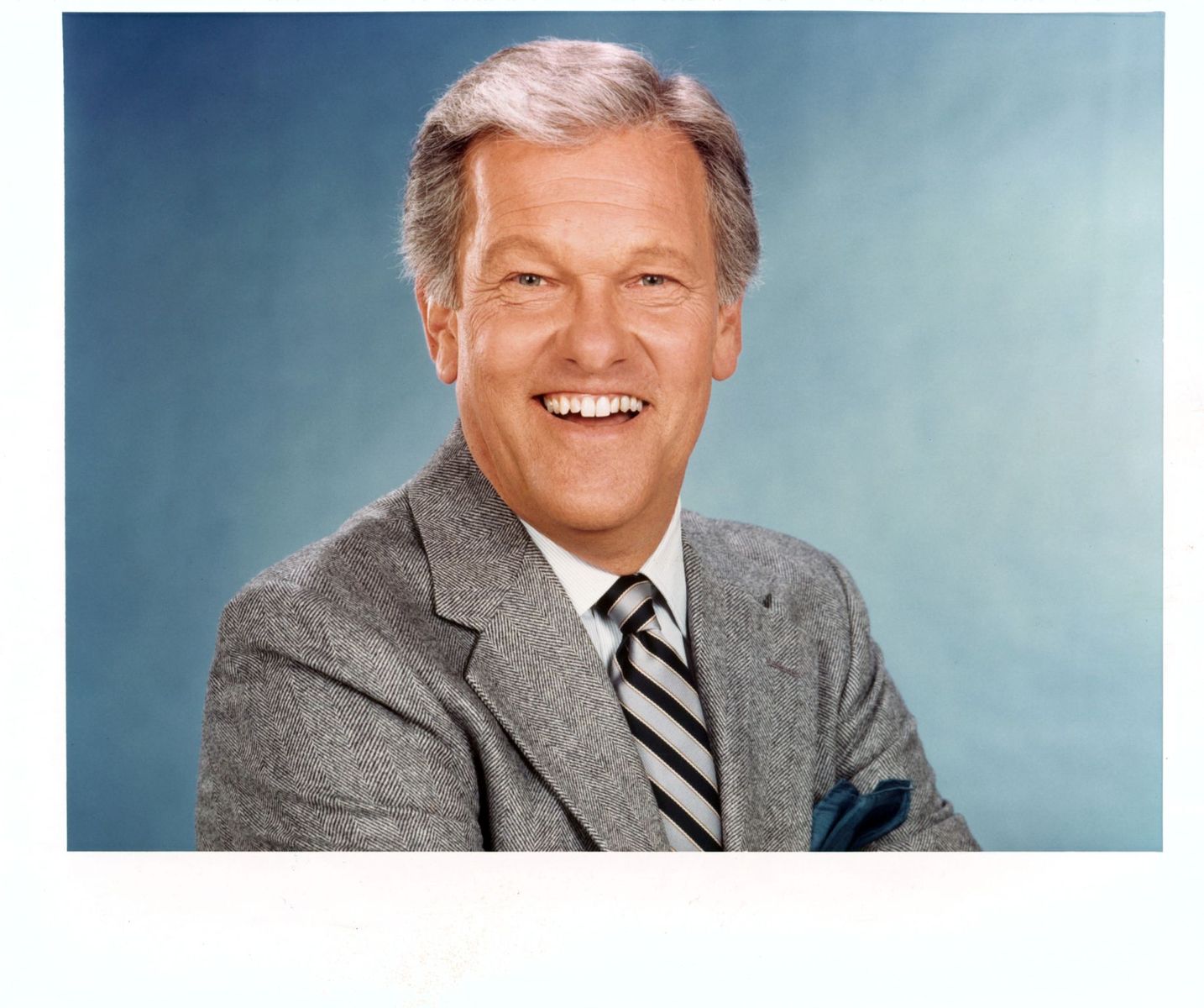 Television personally Tom Kennedy poses for a portrait in circa on January 01, 1983 | Photo: Getty Images
He also shared that Tom was quite unwell in months leading up to his passing. He then added that the late TV host was however active in his last days, keeping in contact with family and friends. Part Beverly's post read:
"...With a heavy heart, I am sad to share the need that beloved fane show host Tom Kennedy, who emceed 16 shows between 1958 and 1987 died Wednesday evening…"
Tom Kennedy, a Louisville native, was born Jim Narz, but he changed his moniker when his career started so as no to be confused with his older brother, Jack Narz, who was already a seasoned TV host.
In 1970, Kennedy opted out of game shows as he launched his self-titled talk show, "The Real Tom Kennedy Show."
In the early days of his career, the "Name that Tune" host worked as an engineer and an announcer for ten years before veering into entertainment as a TV host. His first achievement as a TV personality came in 1958 when he hosted "The Big Game Show." However, his big break came with his stint on 1963's "You Don't Say." He was on the show for six seasons.
The late star's longest stint as a host was on "Name That Tune" which aired once in a week but was later extended to two times in a week. His other TV credits include, "Break the Bank," "Body Language," Whew! and "50 Grand Slam," among many others.
In 1970, Kennedy opted out of game shows as he launched his self-titled talk show, "The Real Tom Kennedy Show." Kennedy is survived by his children, Linda Ann Narz, James Narz, Jr., and Courtney Ellen Narz. He also has a granddaughter, Abigail Norah Narz.
The year has been fraught with ups and downs as well as the deaths of veteran celebrities. Weeks ago, American rock star, Eddie Van Halen passed on after suffering from throat cancer. He was 65-years-old. Tommy DeVito, a pioneer member of the 60s successful music group, "The Four Seasons," passed on after battling COVID-19. He died at the age of 92.
Please fill in your e-mail so we can share with you our top stories!