Eddie Van Halen's Son Wolfgang Shares Throwback Family Photos in a Tribute to His Late Father
Wolfgang Van Halen took to his social media platform to share throwback pictures of himself and his late dad, Eddie, as a tribute to the guitar legend who passed away last week.
Losing a parent is a painful experience. The thought that no new memories would be created is frightening and heartbreaking. This is why Wolfgang Van Halen, who recently lost his dad, Eddie, is trying to hold on to the memories they shared.
Taking to Twitter, Wolfgang, popularly called Wolf shared different throwback images of himself and his father Eddie, following Eddie's death on Tuesday 6th of October.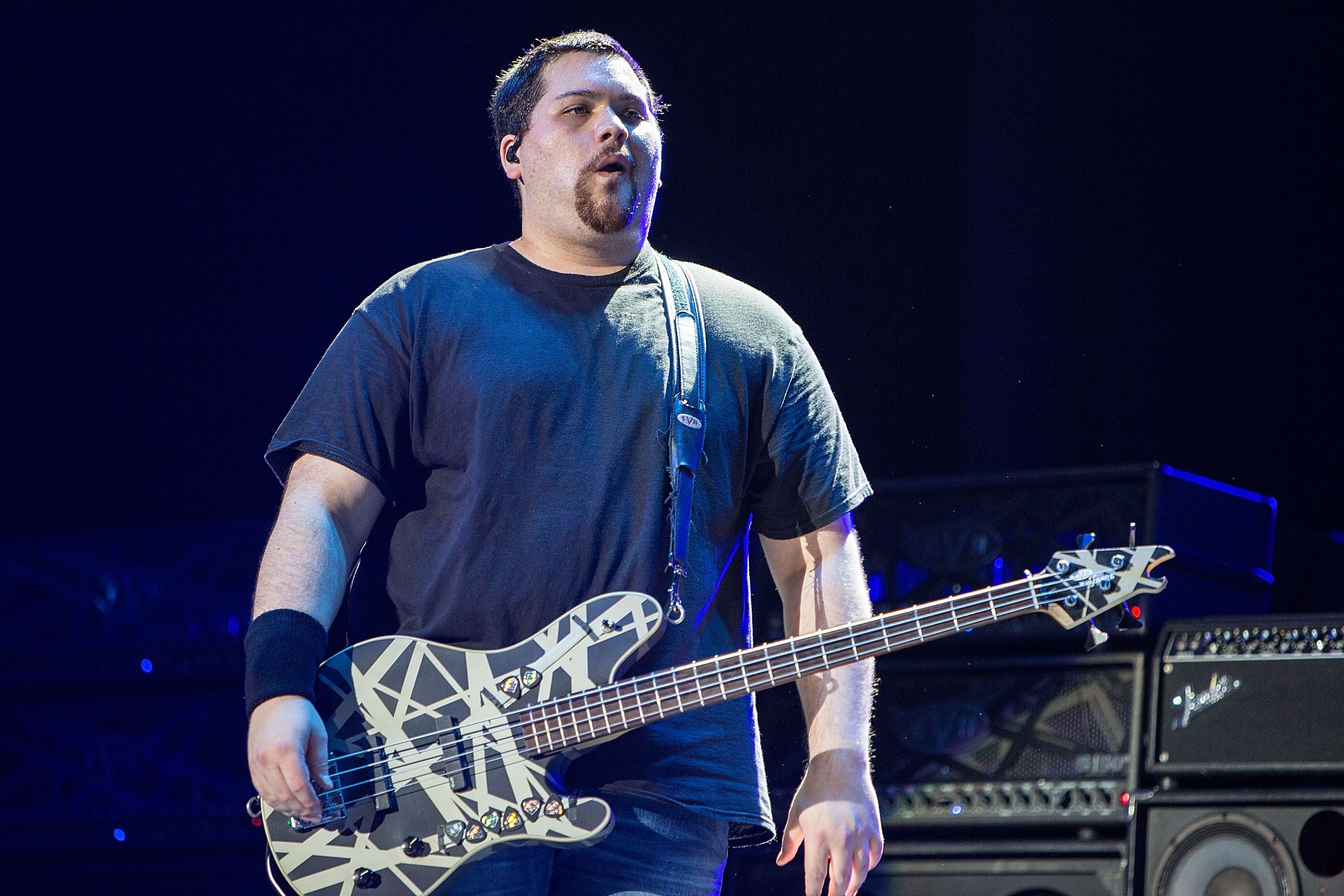 One of the images he shared was a black and white picture of himself and his dad lying together on a couch as Eddie read him a bedtime story. In the shot, Wolf, a toddler, was lying on his father's chest while Eddie held the storybook and placed a peck on his cheek.
Wolf shared another image of himself, his father Eddie, and his mother, Valerie. In this frame, young Wolf could be seen dangling mid-air between his parents as they both lifted him and swung him in the air. In this black and white shot, all three wore a smile, and Wolf's smile was the largest.
October 9, 2020
The last picture Wolf shared was a cute shot of himself and his dad lying on a couch opposite each other. Wolf, who looked to be about five or six, then had on an onesie while Eddie wore a short and was shirtless.
His life had been one of impacts for the generations to come.
October 11, 2020
One glaring thing that could be seen in the pictures was that Wolf and his father Eddie had a lot of fun times together, and their happiness was evident from the shared images.
Fans and lovers of Eddie and Wolf were quick to like, retweet, and quote the images. One of the pictures had close to 60,000 likes, and there were a plethora of comments. One of Eddie's fans said:
"...you will recover [...] because your dad wants nothing less for you than to have joy in your life. You will find joy again."
October 10, 2020
Several others also sent their condolences to Wolf, with most encouraging him that although the times were gloomy at the moment, they would get better, and all he needs to understand is that Eddie would forever look over him.
Wolf and his father had an excellent relationship up until Eddie's death after a long battle with lung cancer. The pair played and toured together from the time Wolf was 16 years old.
You will get through this. It will hurt like hell for a while, but you will recover. Because your dad wants nothing less for you than to have joy in your life. You will find joy again. For now, if you haven't already, give yourself permission to grieve. We're here for you.

— Incredulous Disbelief (@IncredulousDis) October 9, 2020
Aside from Wolf, Eddie's ex-wife, Valerie, also shared touching tributes about him and how his life had been one of impact for the generations to come, especially in the genre of rock and roll music.
Eddie would forever be remembered as an adept guitarist and a loving father to his son. The deceased is survived by his son Wolf and his current wife, Janie Liszewski.