TMZ: Phil Collins Sends Ex-wife Orianne Cevey Eviction Notice after Her Secret Wedding in Vegas
According to "TMZ," legendary singer Phil Collins is having a fallout with his ex-wife. The star allegedly sent his wife an eviction notice after she secretly got married in Las Vegas.
Phil Collins, 69, is trying to get his ex-wife Orianne Cevey, 46, evicted from his Florida home, according to "TMZ." The publication said sources close to Collins' said his relationship with Cevey was finally over.
In August 2020, the drummer's wife got remarried. The tabloid claimed that Collins asked his ex to move out but she refused and threatened him as a response to his request.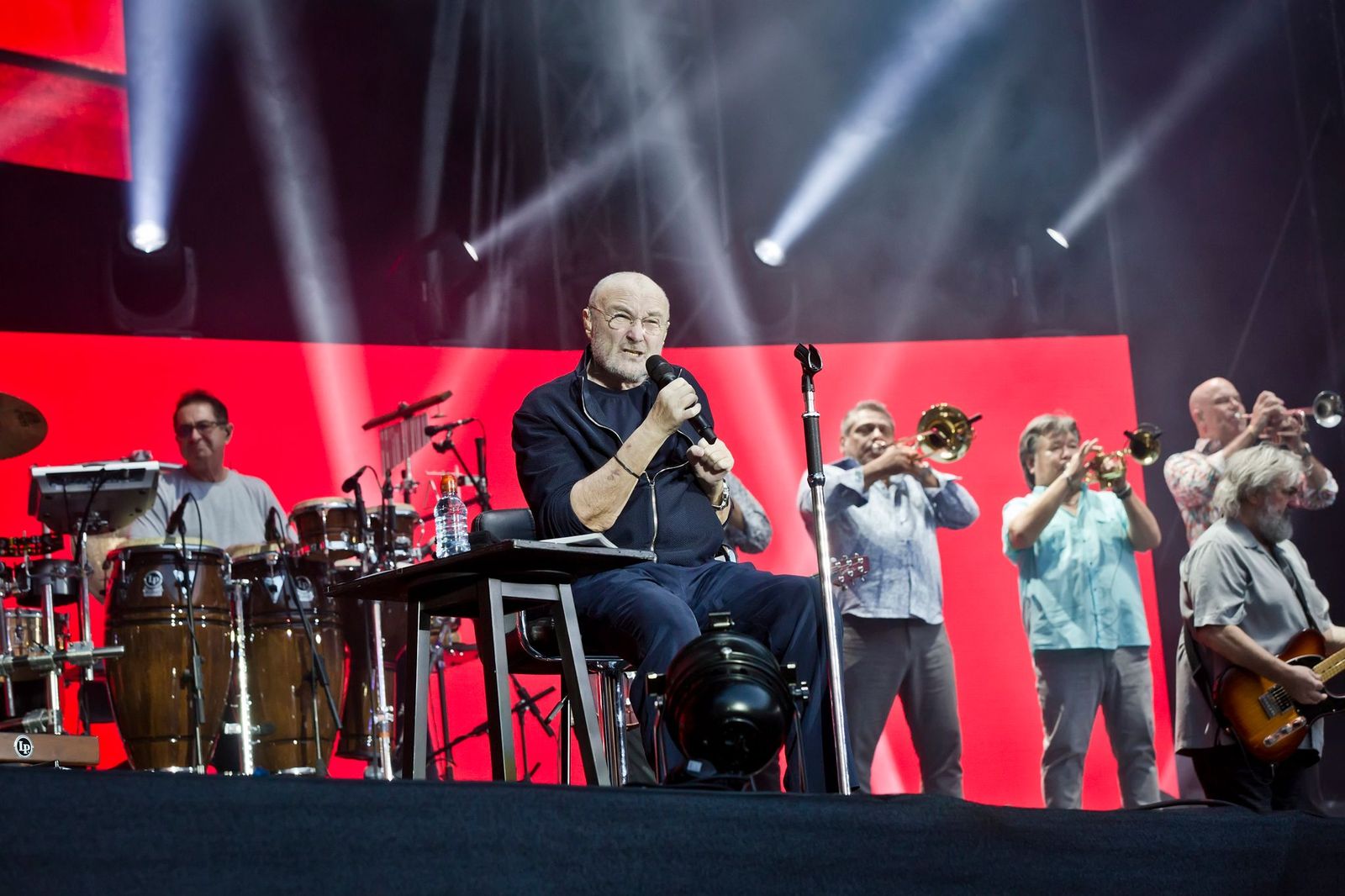 CEVEY MAKES THREATS
The singer-songwriter's ex-wife reportedly told him she would release false and embarrassing accusations about him. Cevey would hold off on her threat if her ex agreed to renegotiate their 2008 divorce settlement.
"TMZ" claims Collins already paid his ex-wife a settlement of $46.76 million. According to the publication's insiders, the star has no intention of giving her any other payout besides the first one.
WHAT CEVEY DID WITH HER CASH
The musician allegedly believes that Cevey blew her fortune with bad investments. Some of her money is believed to have been used up in her expensive divorce from the man she married after Collins.
According to "TMZ" sources, the musician gave Cevey until Friday at 3 p.m. to vacate the premises. She didn't leave then and has now changed the security codes and she's reportedly been unruly with the staff.
Phil Collins 'plans to evict his ex Orianne Cevey from his Miami home' https://t.co/DTRNLJ79bj

— MSN (@MSN) October 10, 2020
PHIL WANTS TO EVICT EX
Collins is said to be planning on filing an eviction lawsuit when the courts open up this week. The singer and Cevey initially got married in the late 90s before having two children together.
The former couple had sons, Mathew and Nicholas, before filing for divorce in 2006 shortly after the youngest boy was born. Cevey then got married to Charles Mejjati, but they divorced and she went back to Collins in 2016.
ORIANNE GOT MARRIED AGAIN
However, their reunion didn't last long as she allegedly got married to a man named Thomas Bates. At the time of her marriage, Cevey had reportedly told Collins that she was traveling to Las Vegas for business.
Other "TMZ" sources shared that the singing sensation was supporting his sons fully. The children's living expenses have been covered through a fully-funded trust but he wants to cut financial ties with his ex-wife.
Phil Collins Booting Ex-Wife Out of Home After Alleged Secret Wedding https://t.co/DphopBWFxC

— TMZ (@TMZ) October 10, 2020
WHAT DOES CEVEY DO
Cevey is a socialite who is well-known on the Miami social scene. She is currently staying at their waterside mansion in Miami and her attorney, Frank Maister, has confirmed that they're taking legal action against Collins.
The singer's longstanding career has allegedly amassed a $300 million fortune over the years. Collins created his wealth through many number 1 hits, albums, and awards from his solo career and through his band Genesis.
ORIANNE IS COLLINS' 3RD WIFE
Cevey is actually Collins' third wife and when they met in 1999, she worked as a translator on the singer's tour. While the pair were married, they lived in the very scenic country of Switzerland.
They finalized their divorce in 2008 after filing it two years before. After the divorce, the famous drummer got into a relationship with American journalist Dana Tyler from 2007 up until 2016.