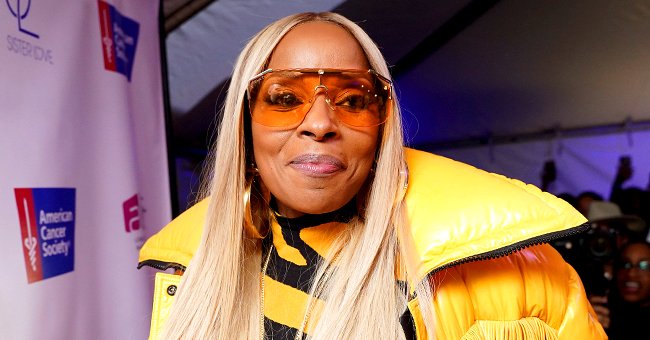 Getty Images
See Stunning Pic of Mary J Blige Flaunting Her Skinny Waist in Sheer Top & Tight-Fitting Jeans
"Umbrella Academy" star and acclaimed hitmaker Mary J. Blige never seems to age. She recently flaunted on social media her skinny waist while donning a sheer top and tight-fitting jeans.
Mary J. Blige, whose fame started in the early '90s, has never lost her spark in the entertainment industry. The 49-year-old actress and singer is revered for her timeless talent and looks.
As one of the greatest fashionistas in the industry, Blige shared on October 7 three photos on Instagram showing her latest fashion statement which left thousands of fans speechless.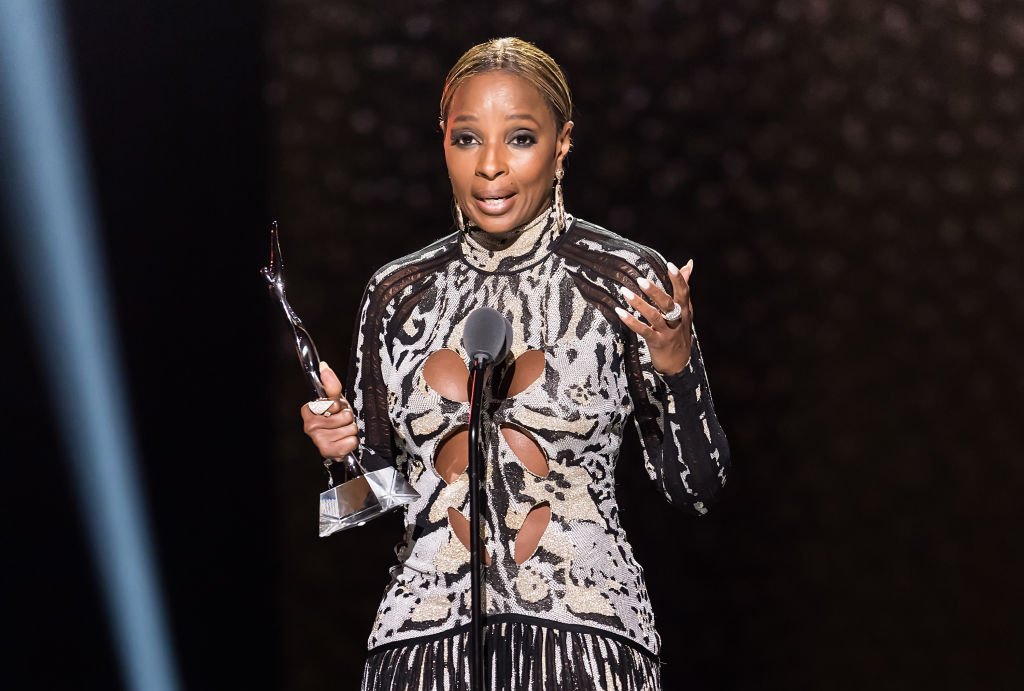 Queen of Hip Hop Soul Mary J. Blige speaks onstage after accepting the Star Power Award during the 2018 Black Girls Rock! at Newark, New Jersey. | Photo: Getty Images
In her post, Blige rested her left arm on the wall while the other one was on her hip. Her casual pose allowed the "Family Affair" songstress to display her hourglass figure.
Blige donned a sheer midriff top highlighting her flat belly and a pair of tight-fitting pants with an orange belt. She accessorized her outfit with large hoop earrings, a silver chain necklace, and bright-colored shades.
In one of the photos, the Queen of Hip Hop Soul held a wine glass for which she tagged Sun Goddess, her newly established wine business. She also celebrated an important event with rapper Fabolous in the studio.
More fans continued to express their thoughts on Blige's latest Instagram update as they found the multi-awarded singer stunning and beautiful. Some fans took notice that she had a certain glow in the picture.
One female fan wrote that Blige has been her favorite artist since 1993 and that she has been looking great over the years. Another fan commented:
"Looking younger and younger!! Beautiful ❤️"
Flaunting her body is not new to Blige. A few days after the New Year's celebration, the singer was spotted hitting Miami beach for a surf trip. Blige stripped down to her blue string bikini with a friend during sunset. The "Mudbound" star enjoyed her refreshing moment by the shores.
Blige shared that the dating era now seems complicated and would prefer to be alone for a little while.
Blige's recent vacation trips with friends may be a rewarding moment for her after a messy 2018 divorce with her ex-husband and manager, Kendu Isaacs, whom she married in 2003.
Moving forward with her life, Blige is making sure that she values her self-worth. Amid the coronavirus pandemic, she said she is focused on positivity and would shun away bad thoughts.
As for love, many fans hope that Blige will meet the right man for her. But Blige shared that the dating era now seems complicated and would prefer to be alone for a little while.
Blige has been true to her words when she shared that she would make time for herself. While some may find it vain to post a selfie, others find it a way for self-love.
Blige recently shared her stunning look on Instagram where she showed off her blue eye makeup along with her straight blonde hair. Many fans were delighted to see the singer flaunt her age-defying picture.
Please fill in your e-mail so we can share with you our top stories!