Check Out the Photo Tiny Harris Shared of Pregnant Daughter Zonnique in a Black & White Jacket
Tiny Harris recently took to social media with a heartwarming picture that featured her pregnant daughter, Zonnique dressed in a monochrome jacket as she struck a pose for the camera.
Tiny Harris is a proud mother and she can't wait to become a grandmother! She recently shared a photo of her first child and daughter, Zonnique posing in a black and white jacket which showed ample cleavage. Tiny captioned the post:
"Play with her if u want to... @zonniquejailee closest thing to perfect for me!!"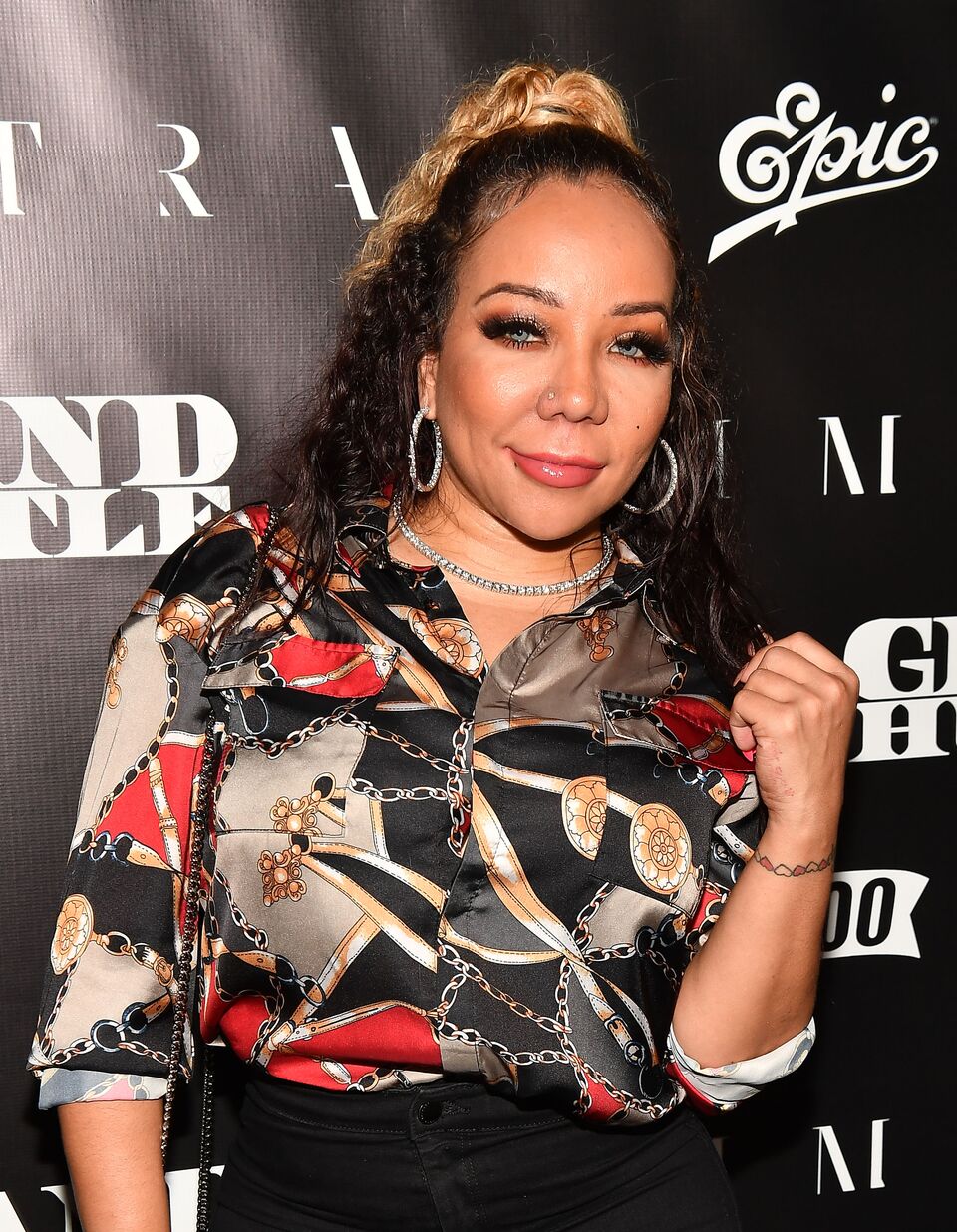 In the comments section, fans gushed over the photo. They had only sweet things to say about it, and it's not hard to see why. One fan wrote:
"I'm here for all the ENERGY you've been giving @zonniquejailee. Don't let up on us, sis."
Tiny shares Zonnique with her ex, Zonnie Pullins. However, T.I. became her stepdad after Tiny married him. Since then, the rapper and his stepdaughter have gone on to share a great relationship and Zonnique even calls him "pops."
SHARING PREGNANCY NEWS
Zonnique shared the news of her pregnancy with T.I on the premiere of her new talk show, "The Mix." T.I joined the show virtually and his reaction to the announcement was unforgettable. 
One of the show's hosts provided T.I. with a picture of a sonogram and requested that he guess which of the show's participants it belonged to. 
Tiny jumped to Zonnique's defense, stating that she would be fine.
The rapper never even considered it could be Zonnique and after reality star, Romeo congratulated him on becoming a grandfather, the mother-to-be herself confirmed the news.
An incredulous T. I. reacted to the news by having himself another drink. Tiny joined later and revealed that she had known about the news for months. It was a hilarious affair and after T.I. got over his shock, he seemed happy for his stepdaughter who is expecting a girl. 
After Zonnique publicly confirmed the news of her conception, her mom, Tiny, took to her Instagram page to share the news with her fans. She shared a photo of her daughter's pregnancy photoshoot, and in her caption, she expressed joy at the thought of becoming a granny.
Shortly after the post went up, some users took it upon themselves to point out the fact that Zonnique only has a boyfriend and not a husband.
Tiny jumped to Zonnique's defense, stating that she would be fine. According to Tiny, she was single when she had Zonnique and nothing terrible happened.
Fans hope Zonnique and her boyfriend, Bandhunta Izzy stay together, and so far, the pair have shown no signs they will be separating.