Magic Johnson's Daughter Elisa Shows Her Stunning Smile Posing in a White Top & Dark Pants
Magic Johnson's daughter, Elisa, recently stunned her fans on social media after she shared photos of herself dressed gorgeously in a white top and dark pants. 
Elisa Johnson is gorgeous and she probably knows it. The beautiful model recently shared photos that showcased her dazzling smile as she struck different poses in a sleeveless white top and stylish dark pants. She captioned the post: 
"My two moods."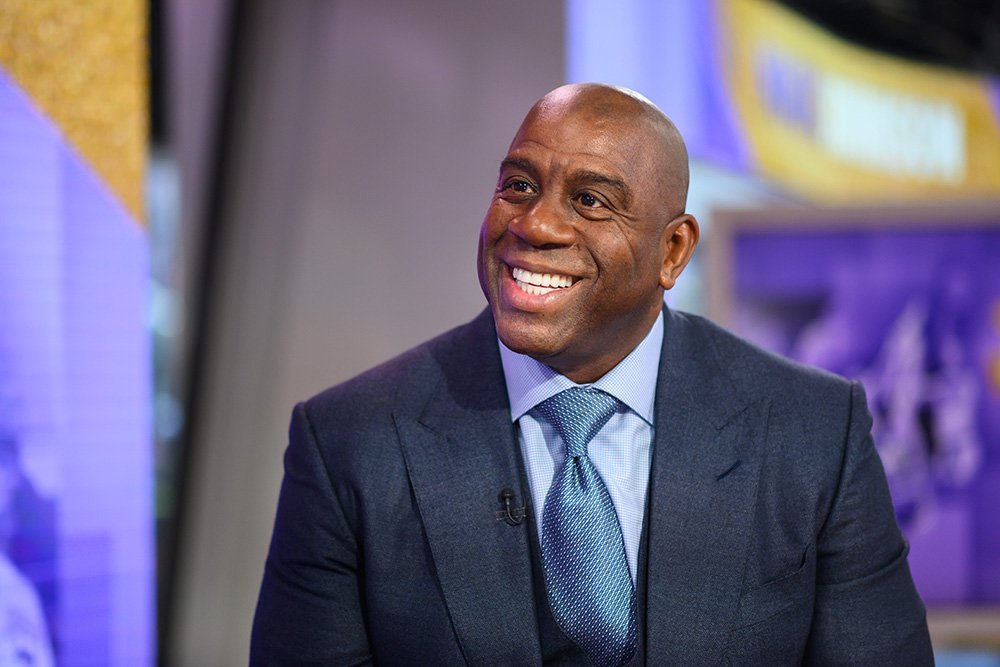 In the comments section, Elisa's fans could hardly get enough of her stunning look. There were compliments and some even went as far as making declarations of love. A fan claimed obsession, while some likened Elisa to perfection. Another fan wrote: 
"You cutieee. I love you!" 
Elisa is an adopted child of Magic Johnson and his wife, Cookie. She was adopted in 1995, a couple of years after the couple welcomed their first child, Earvin III. Johnson is also father to Andre, a boy he shares with his ex, Melissa Mitchell.  
Elisa is an accomplished model. She studied fashion business at the Fashion Institute of Technology and has gone on to make waves in the industry.  
Even though she has gained popularity as a gorgeous model, Elisa did not always think she would end up as one. In fact, until she got to high school, she seemed to be leaning towards her father's sports inclination.  
She paired up with her mom in working with the Ladylike Foundation.
She used to fancy herself a future WNBA star and it had nothing to do with the fact that her adoptive father is an NBA legend. If anything, attention from him always got her too worked up to play properly because of the pressure she felt walking in his large shoes.
Still, she wore his number 32 on the court. Though Elisa did not choose a career as a basketball athlete, her father still had a considerable impact on her ambitions and so did her brother, EJ.
EJ is currently regarded as a role model for gender-fluid individuals. He recently presided over a Beautycon panel entitled "The Gender Revolution," a two-day cosmetics festival held in August at the Los Angeles Convention Center.
Seeing her father and brother's forms of advocacy on behalf of socially marginalized groups, Elisa started wondering about how to make her own mark. 
She paired up with her mom in working with the Ladylike Foundation, an organization whose goals consist of educating and building self-esteem among young women from less privileged communities.  
Aside from that, Elisa has also expressed interest in working with adopted and foster children, finding them easy to relate to having been adopted herself. 
Many eyes are on her, but the beautiful woman seems capable enough to handle the glare of the spotlight, a desirable quality, to say the least.